Capcom Confirms Resident Evil Village IS Getting Some Free DLC
---
---
---
Mike Sanders / 2 years ago
While Resident Evil Village has proven to be hugely popular with both fans and critics, Capcom has (to date) always been quite categorical on the subject of DLC and the title. Namely, that they had absolutely no plans to release any for it. – Following a report via PCGamesN, however, it seems that possibly based upon the fact that Resident Evil Village is hugely exceeding their sales expectations, it isn't just going to get some DLC, but better still, it's going to be released for free!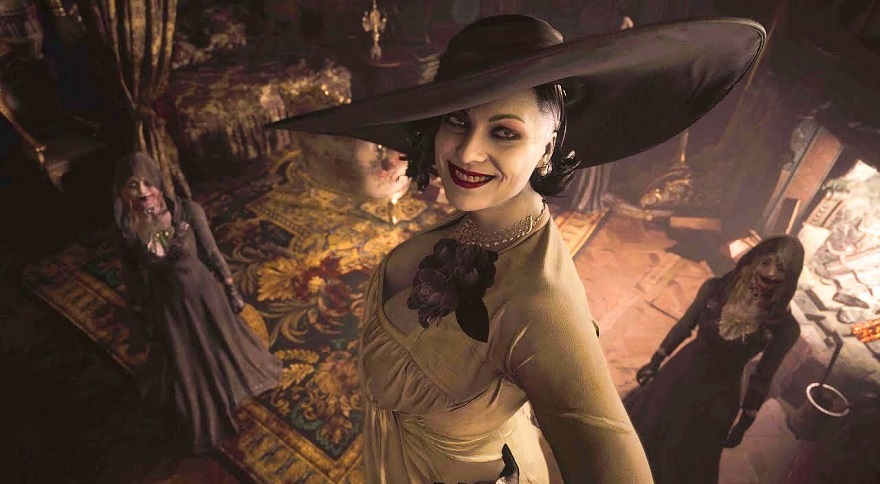 Resident Evil Village – Free DLC!
Despite the fact that Resident Evil Village was only released around six months ago, with 5m sales already confirmed, this has made it (with possibly the only exception being RE5) the most successful launch title the franchise has ever seen. In fact, just to put this into context, the current sales for RE8 have already beaten the total seen for the original Resident Evil. – Put simply, Village is looking very likely to be one of their best sellers of all time.
With sales doing so well, therefore, it's very likely that Capcom will see the investment in some free DLC as an excellent means of maintaining those figures and general popularity that could potentially, by this time next year, make it the biggest financial success in the franchise's history!
What Can We Expect?
While Capcom has confirmed that DLC is in development, they haven't yet gone as far as to give us any hint as to what it might be. In fact, given that they say that work has only just started on it, we probably have at least 3-4 months before we even get a teaser of what we might expect. Admittedly though, this DLC is a potentially tricky proposition. Between the main game and the side missions, Resident Evil Village does have a fairly well fleshed-out story with a satisfactory conclusion. Albeit, one that is clearly hugely hinting at what we might expect next. With this in mind, therefore, you can perhaps understand why Capcom didn't consider a DLC necessary.
On a personal level, though, I would perhaps like to explore only two aspects of the title within a DLC. One would be something that gave us more insight into the 'Duke' and specifically who and what he represents. However, another worthy of some further exploration could be more of an insight into Donna Beneviento. Her part of the game is arguably the strongest, but also the shortest, and, in my opinion, least well explained.
All going well though, we should hopefully hear something regarding this DLC in early to mid-2022. Let's just hope though that it stacks up as equally well to the exceptionally high quality of the base game!
What do you think? – Let us know in the comments!