CAPCOM Unveils Resident Evil 2 Remake Collector's Edition
---
---
---
Ron Perillo / 4 years ago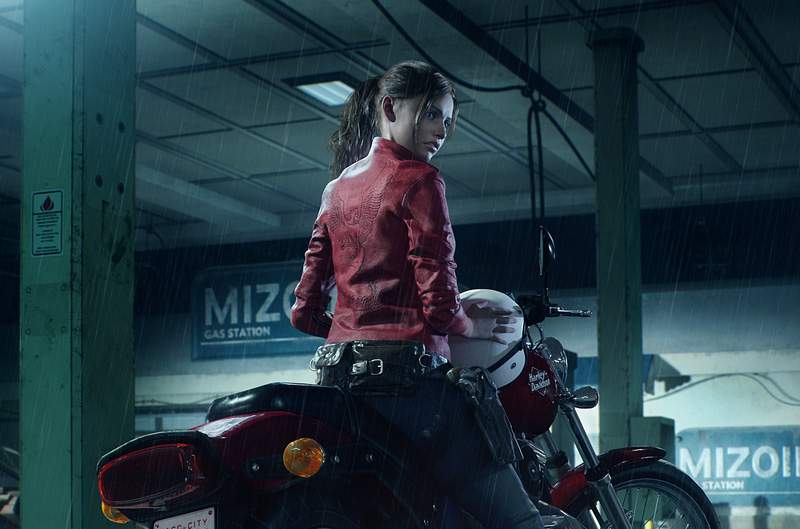 Re-imagining a Classic
CAPCOM's Resident Evil 2 remake was first announced at E3 2018 last month. Now at the San Diego Comic-Con 2018, CAPCOM has shed more light on the game's development. Plus, they have announced the RE2 Collector's Edition pack coming in January.
The game originally came out all the way back in 1998 and quickly became the fastest selling game in North America at that time. Now 20 years later, CAPCOM is revisiting the game with higher resolution models, better graphics and more. It is not just a simple remake, but will be more of a re-imaging.
In fact, according to the game's producer, Yoshiaki Hirabayashi, they have completely redesigned the iconic Raccoon City Police department. Even the surrounding Raccoon city locations are different as well, so that it is not going to be a simple play-through for those who have played it before.
What is with The New Look for Claire and Leon?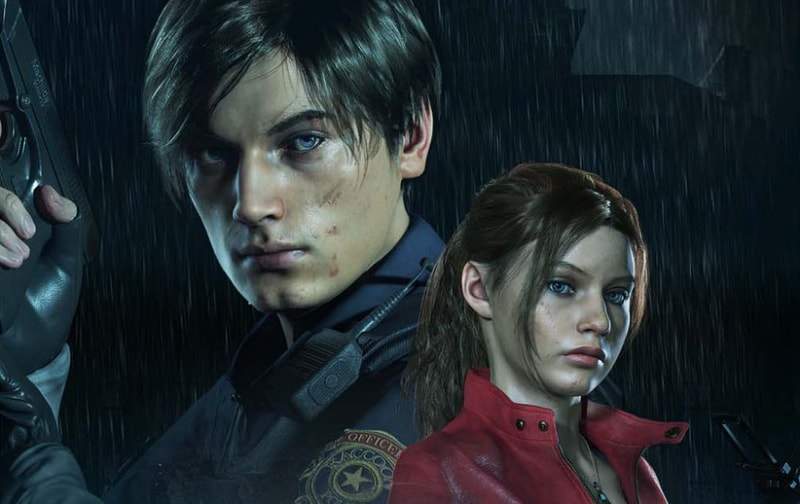 The first announcement photos show a very different looking Claire and Leon from what fans of the original game expect.  In fact, they look a lot softer. According to CAPCOM, this is because they wanted to give them more of a "fresh-faced rookie" look.
During SDCC 2018 however, CAPCOM has released a new photo showing a tougher looking Claire Redfield. The image is a full body shot, so fans can now see her new costume and updated motorcycle. Gone are the short sleeves and shorts. Now she has a real motorcycle and a leather jacket and pants that are more fitting of a rider. She still looks somewhat fresh faced like Leon, but that is because they are younger in the storyline anyway.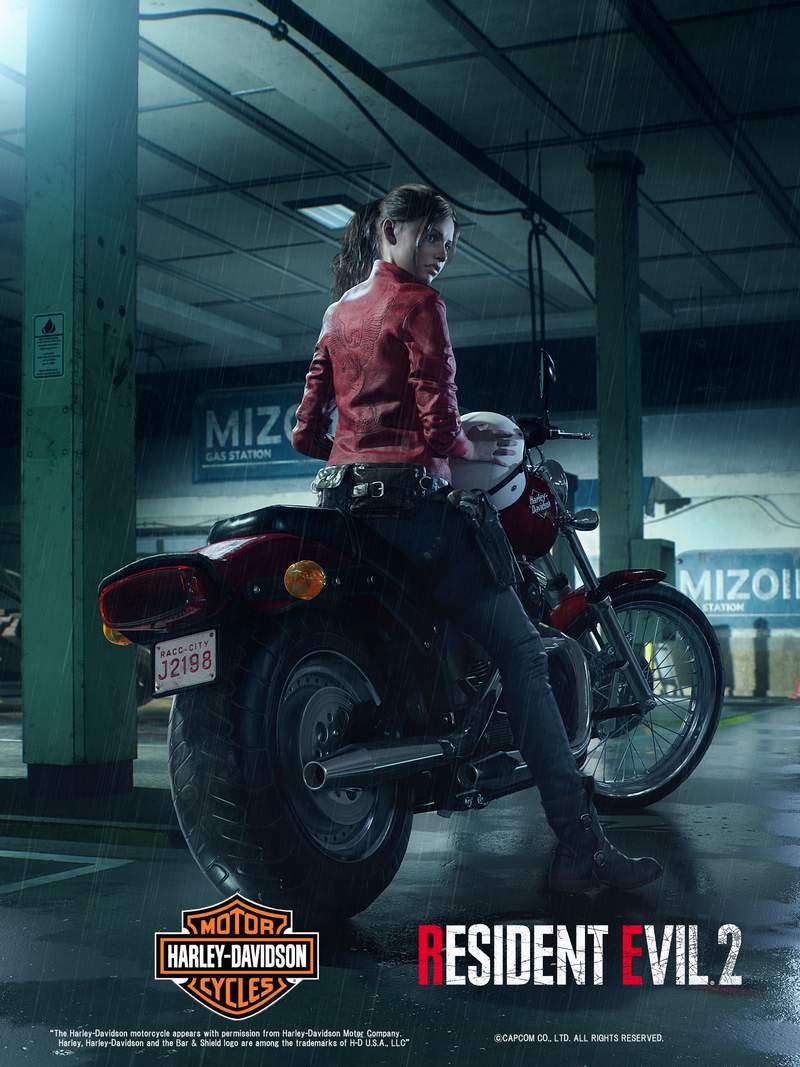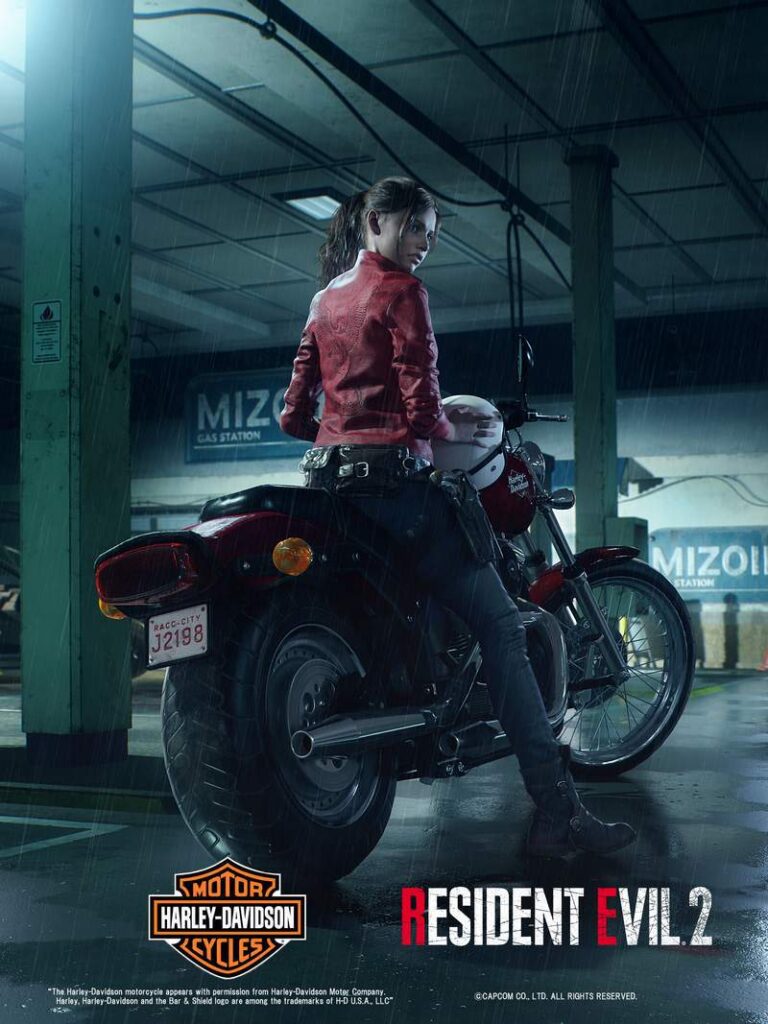 What is in the Collector's Edition?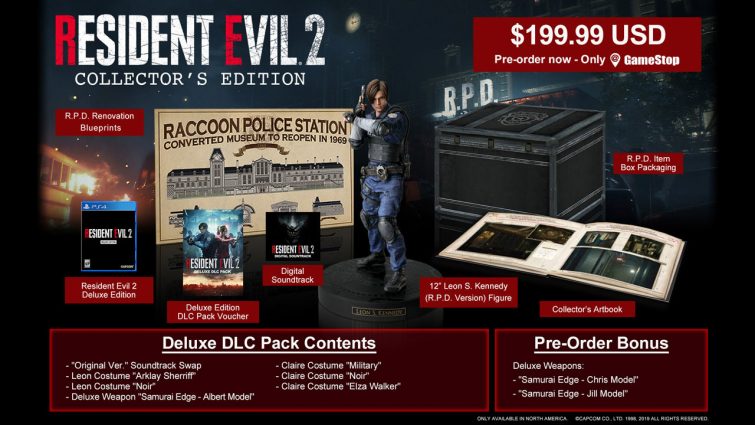 As for the actual Collector's Edition version of the game, it will be available from GameStop and EB Games. Now available for pre-order for $199.99 USD.
For that amount, fans will get the Deluxe Edition of the game, a 12-inch Leon S. Kennedy (RPD Version) figure, a Ben's File Artbook, a digital soundtrack, and an RPD Renovation Design poster.
The Resident Evil 2 Deluxe Edition in itself is already feature packed, containing the full game plus extra DLC pack card. This grants players access to two Leon costumes (Arklay Sheriff, and Noir), as well as three Claire costumes (Military, Noir and Elza Walker). Plus, gamers get the Samurai Edge Albert model deluxe weapon in-game and an option to swap out the soundtrack with the original score.