Cards Against Humanity Creator Joins Net Neutrality Battle
---
---
---
Anthony Cartwright / 6 years ago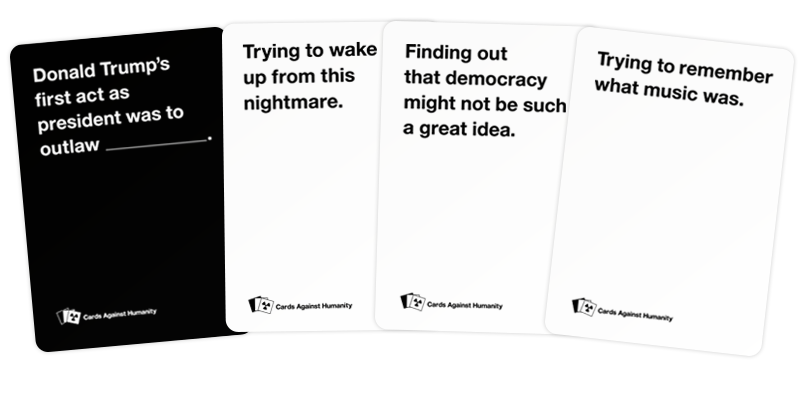 The battle between the internet and various world governments is on-going, and over in the US, the creator of Cards Against Humanity, Max Temkin, has thrown himself right into the middle of it.
Should US Congress choose to compromise net neutrality, he has threatened to buy and publish the browsing history of every single member of congress, including their aides.
https://twitter.com/MaxTemkin/status/846437803164684290?ref_src=twsrc%5Etfw&ref_url=https%3A%2F%2Ftwitter.com%2Fmaxtemkin%2Fstatus%2F846437803164684290
Currently, congress is pushing for ISP's to make their customer's private browsing history available to be purchased by advertisers. This has, of course, made 'the internet' angry, and it seems congress may, for the first time, want to think before they jump into a war.
Being a company owner, Max Temkin would, of course, be one of those people who could buy whichever data he wished from ISP's, and he's going straight for those who want to attack their freedom and fundamental right to privacy.
He has also sent out a warning and what can be considered as an offer. The warning is against various Kickstarters. The Kickstarters in question are being run to build up money, to buy data from ISP'S, but the problem with this is that the bill hasn't been passed yet, it doesn't exist, so therefore he warns potential backers to keep hold of their money and save them from potential scams.
His offer stretches to solve this issue, he has stated in his tweets that he will buy outright, all of the browsing history himself, and publish it for the entire world to see. Any congressman or aide with something to hide might want to think twice about what they vote for, the consequences could be huge.
https://twitter.com/MaxTemkin/status/846857142695067650
It will be interesting to see what happens going forward, with Donald Trump expected to support the bill, will this threat from Max Temkin make him think again? Once again, people who have no idea how the internet works, find themselves in a position where the internet bites back, and when it bites, it goes for the jugular.
Do you think congress will back down, or do you think they'll call his bluff?