Carmageddon: Reincarnation Final Release Now Available on Steam
---
---
---
Gabriel Roşu / 8 years ago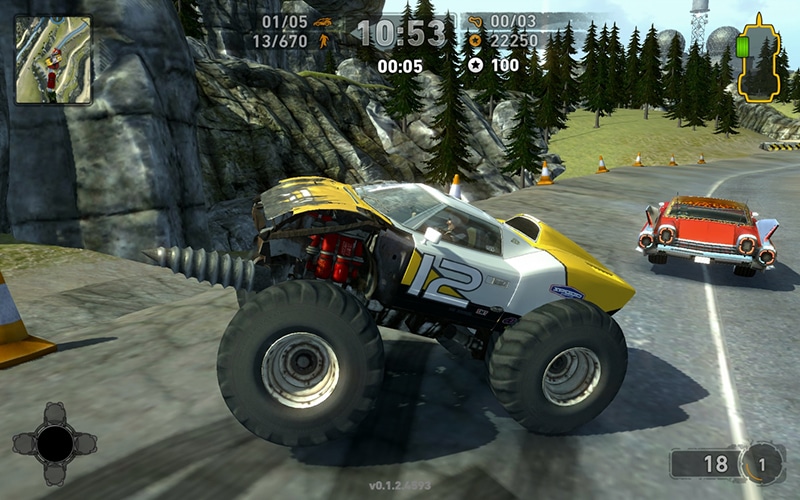 Here it is ladies and gentlemen, fans of Carmageddon and chaos raging peeps, the moment you have all been waiting for. The video games that best shows "everything that's wrong in society", Carmageddon: Reincarnation, is now out of Early Access and into its final release on Steam.
Stainless Games surprisingly kept the original look and feel of the original Carmageddon title in this latest release, having it come with 24 different vehicles or 25 if you count the Kickstarter bonus vehicle, 9 maps and 36 unique routes.
Fans looking to play the single player mode have 16 chapters fitted with up to 4 events each, so there's plenty to do and run over in the latter game mode. But why spend too much time running over cows and people when you can bash your friends in multiplayer mode?
Carmageddon: Reincarnation comes with up a multiplayer mode that holds up to 8 players on an online map session. However, the best thing about the multiplayer mode is that it even has support for LAN. This means that we will see a lot of LAN parties and total vehicle mayhem in the near future.
There are 6 multiplayer modes, including Death Race, Fox 'n' Hounds, Checkpoint Stampede and Car Crusher. But the best mode in my opinion is Classic Carmageddon, which can bring back a lot of the old style car mayhem memories.
If you don't have a PC to play the title, don't worry. A PS4 and Xbox One version is also in the works, which the company plans on releasing later on this year. But until then, what do you think of the title so far? Is it everything you wanted to see in a Carmageddon series?
Thank you GamingBolt for providing us with this information
Image courtesy of Steam