Caseking Now Selling Skylake-X Direct Die Frame for 69.90€
---
---
---
Ron Perillo / 3 years ago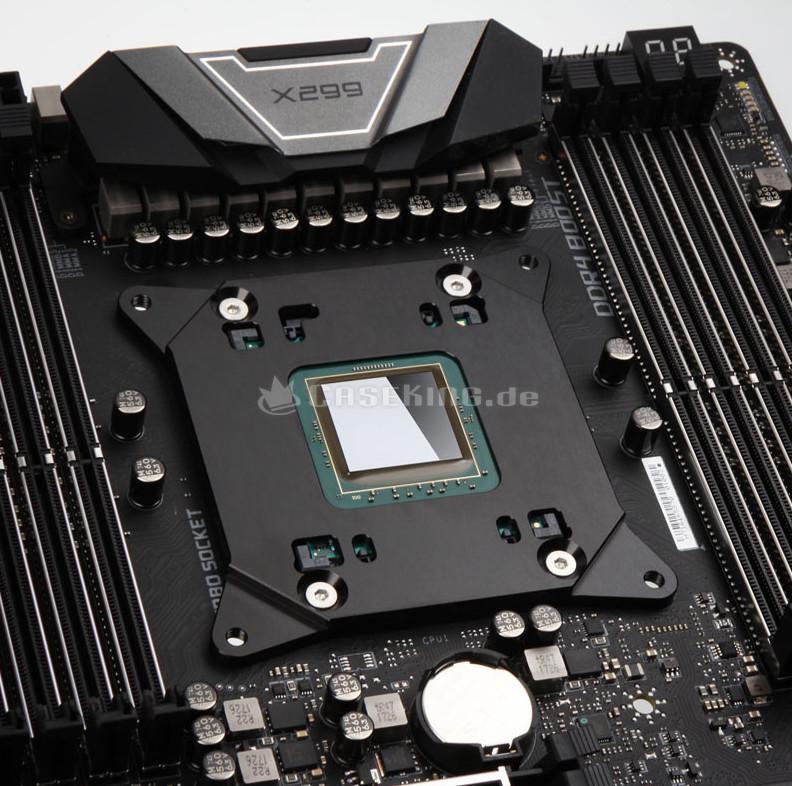 Delidding has become commonplace activity for Intel processors over the last few generations. This is due to the OC performance limiting properties of the integreated heatspreader (IHS) with Intel's stock thermal interface material (TIM). Many enthusiasts resort to removing the lid, replacing the TIM with a higher quality material then putting the IHS back. Despite the negative press Intel is getting because of this, they do not seem to mind.
Why would they? Enthusiasts are openly voiding warranties on hundreds or thousand dollar processors. Now that a cottage industry has risen to make it easier and safer to delid, with many YouTuber's urging, there are even more casual users voiding their warranty so that they can overclock.
Der8auer's Skylake-X Direct Die Frame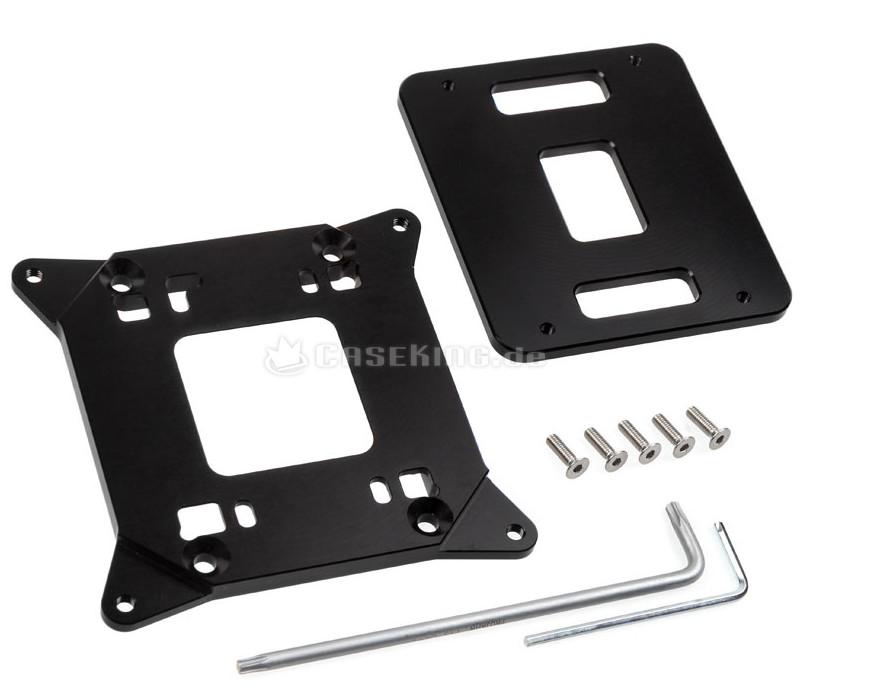 Enter famed overclocker Der8auer with his new Skylake-X Direct Die Frame tool. This is the next step for those who wish to overclock further without resorting to putting back the heatspreader. It is essentially a replacement frame that goes on top of X299 motherboards' CPU socket and backplate. From here, users can mount on the delidded CPU die directly. It ensures that enthusiasts are not thermally held back in anyway by an intermediary IHS.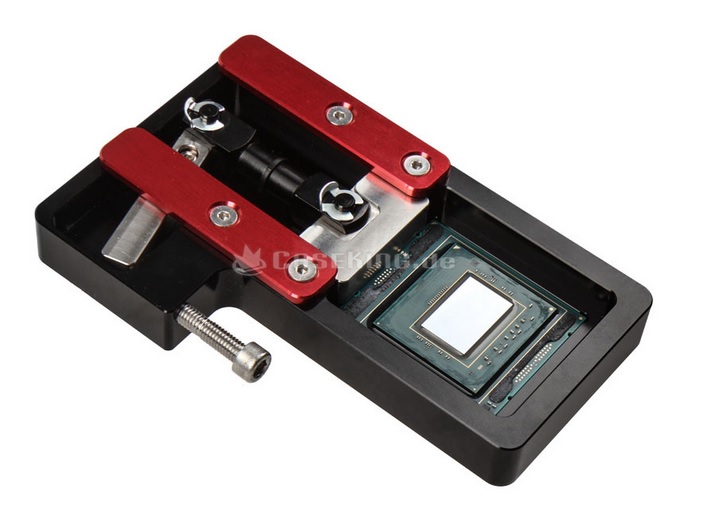 Caseking.de is now selling the kit for 69.90€. That is of course, after using the Skylake-X delid die mate-X tool for another 89,90 €, so you can overclock a 1.824,90 € Intel processor. The Skylake-X Direct Die Frame kit includes:
Direct Die Frame (anodized aluminium)
Back plate
5x M3 screws
Hex key
Torx key
Plastic spatula