Chandragupta Maurya Joins Civilization VI Rise and Fall Expansion
---
---
---
Ron Perillo / 5 years ago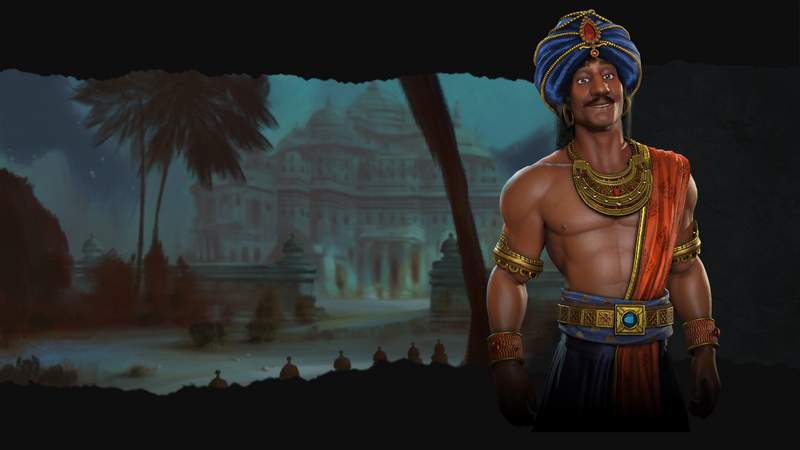 Civilization VI is set to release its 'Rise and Fall' Expansion pack soon, arriving on February 8th, 2018. Firaxis, the game's developer has also been teasing new leaders which are joining the roster. So far it includes Genghis Khan, Queen Seondeok of Korea and Queen Wilhelmina of the Netherlands. However, it appears that Firaxis decided to give India another leader this time. Joining Mohandas Ghandi in the leader roster is Chandragupta Maurya from the 3rd century BCE.
'Rise and Fall' Profile: Chandragupta Maurya
Unlike Ghandi whose leadership centers around peace, Chandragupta is a lot more aggressive. His skill set commands an elephant mounted army and his leader ability lets players declare a war of territorial expansion. This is called "Arthashastra", and during the first few turns of that war the player units get bonuses to movement and combat.
Just like the real life Chandragupta Maurya, players must be masterful strategists to use him. After all, he is able to reclaim all the lands lost to Alexander. Eventually extending his Mauryan kingdom up against the borders of the Seleucid Empire. His empire's expanse includes modern day Afghanistan and Southern India.
Chandragupta eventually game up war and has proven himself to be a fair ruler as well. He built roads, established irrigation systems and continually expanded trade routes. Near the end of his life, Chandragupta converted to Jainism after meeting the sage Bhadrabahu. He eventually adopted the religion's principle of non-violence and abdicated the throne to his son Bindusara. Legend says that he spent his remaining years meditating in a cave after giving up all his kingdom and riches.