Check out the Wireless Touch Keyboard K400 Plus by Logitech!
---
---
---
Cernescu Andrei / 7 years ago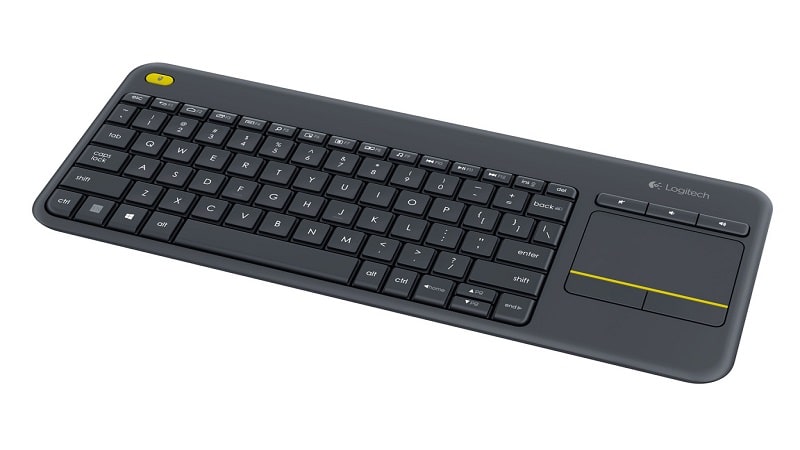 As a follow-up to the Logitech Wireless Touch Keyboard K400, the K400 Plus is an interesting peripheral to say the least. It was designed to allow the user to control his or her computer using a TV, which is probably why it boasts an impressive range of 33 feet. It also comes with an integrated touchpad that further facilitates PC control, whether we're talking about streaming films, watching TV shows or queuing up some tunes.
The K400 Plus is basically an all-in-one keyboard and mouse solution. It features shortcut buttons for volume controls and menu navigations, as well as intuitive arrow buttons. As far as looks are concerned, the designers wanted it to be able to match contemporary living rooms, which is why they went with a neutral gray color complemented by subtle touches of yellow. The device features rounded sides that insure comfort during prolonged use, and it comes with pre-installed batteries that can last up to a year and a half. The Wireless Touch Keyboard K400 Plus by Logitech will become available in the United States this month, and it will hit retailers around the world in July. As far as pricing goes, Logitech suggests a tag of $39,99, which is relatively affordable.
Would you swap your current keyboard and mouse for this all-in-one device?
Thank you Techpowerup for providing us with this information.