Cherry DW 9000 Slim Review
---
---
---
Peter Donnell / 2 years ago
A Closer Look & Performance
The keyboard and mouse are super clean looking, and honestly, I wouldn't expect a lesser design from the likes of Cherry. We've reviewed the MX 1, MX 3 and the MX 6 over the years, and they all looked great too! The black with gold trim is certainly quite a bold statement. However, they also make a white version that reminds me of the Apple keyboard and mouse.

The font on the keys is nice and clear, but it is not LED-backlit. What I do love, however, is the gold detailing behind the keys. It catches the light really well and just gives it a more premium look. I mean, I know that's very subjective, but I really do love that. It's a nice change from it just having RGB like that makes everything better.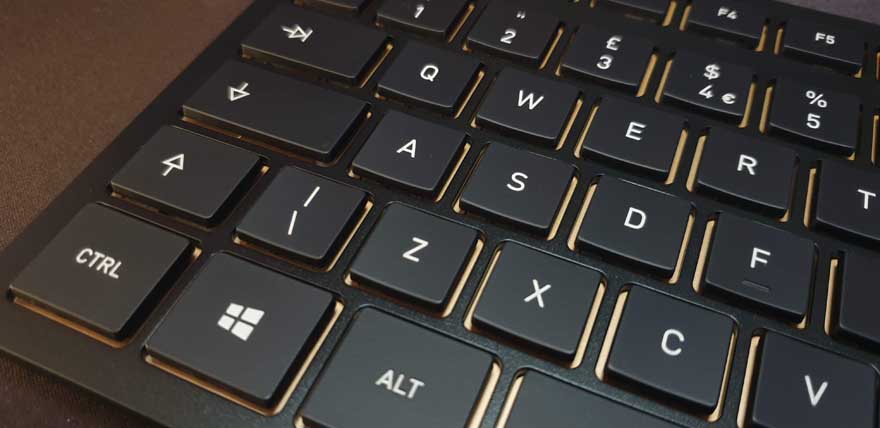 The branding is kept pretty minimal though, with the Cherry logo embossed here in a textured silver finish. I thought that might clash with the gold, but it looks pretty good actually.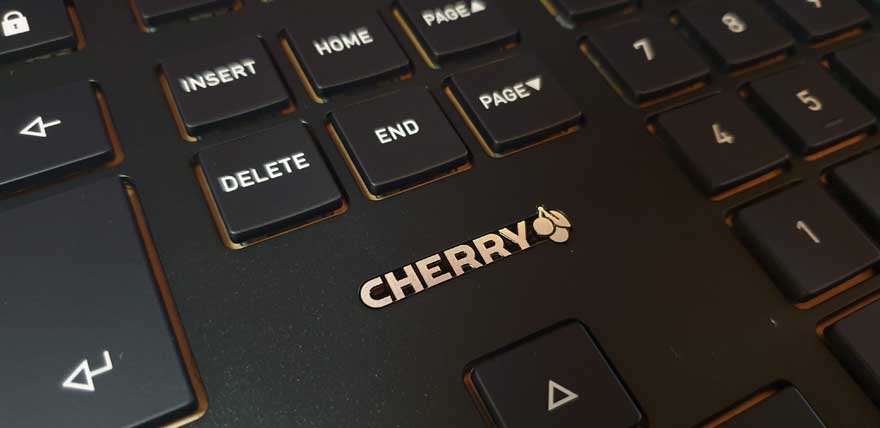 Ultra-Low
The ultra-low profile design does look very clean though. However, they've kept the keyboard full-size, rather than compact things in, so it still feels very natural to type on compared to a regular full-size mechanical keyboard. If anything, the keys are bigger though, as they can use up the whole mounting space rather than the trapezium design of most mechanical switches.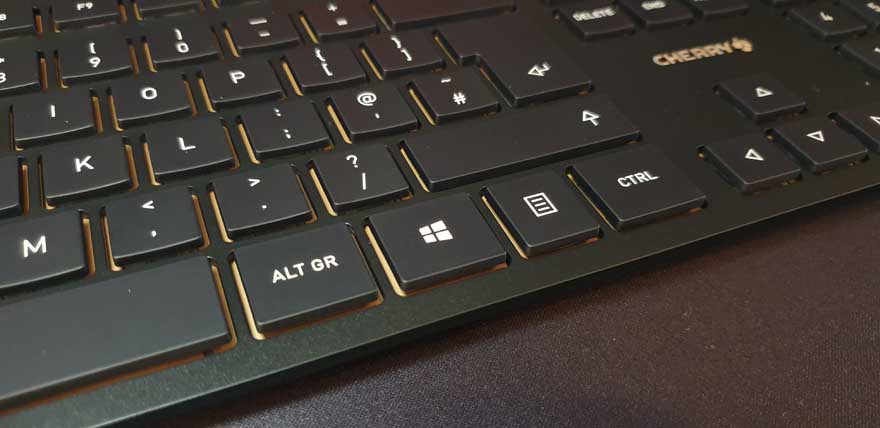 Fast
One advantage of the ultra-low and slim design is the actuation distance. The keys require a quick tap to trigger, meaning you can really fire off those emails with a nimble touch-type action. Not to say that MX Reds are labour intensive to use, but the scissor-switch design here feels like a lot less work.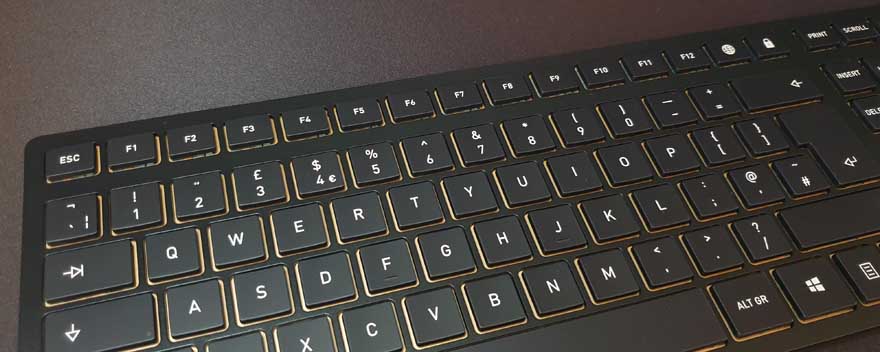 It feels and behaves like a premium laptop keyboard. However, it doesn't feel squashed in like it would on a laptop. Plus, the scissor mounting of the switch feels really stable compared to the membrane/hybrid keys on many laptops. You don't have to strike the keys consistently in the centre for them to move. Overall, they're just a lot more consistent and balanced here.

Practical Features
There's a few quality of life features tucked in here too. Nothing really innovative, but you know, volume controls, calculator launcher, a WinLock button, that kinda stuff. Doesn't seem like much, but it's all practical stuff that I use on a daily basis, and I'm sure others do too. I'd have liked multimedia controls too, but it's hardly a deal-breaker.

Wireless
Of course, this being wireless is the biggest advantage, as it makes it very mobile. If you're using this in the office, you can move it around your desk freely. In the living room? You can sit on the couch with it! Or you can just put it on your lap and put your feet on your desk. It's really up to you, but honestly, I know a lot of people who like that freedom. Wireless connections and latency are a far cry from what they used to be too, so it still feels ultra-fast and responsive compared to modern wired devices.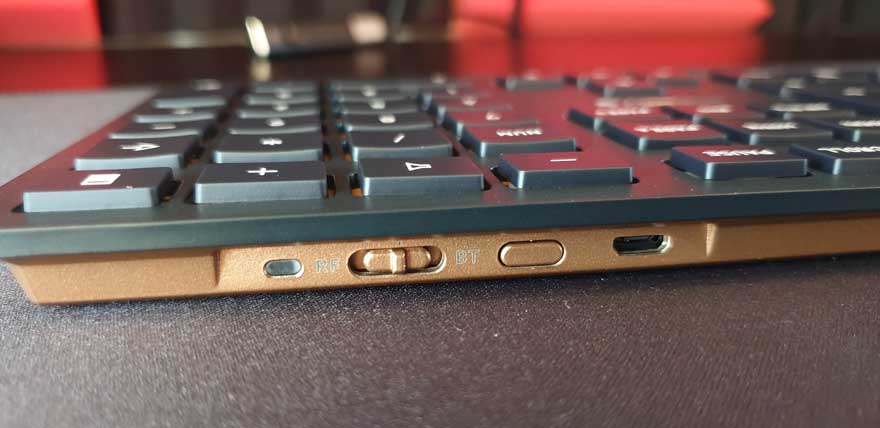 I love that the bottom of the keyboard looks amazing too. It's finished in the same gold you'll find between the keys.

Matching Colours
The mouse features the same colour design as well, with that gorgeous stone finish metallic black top panel and the warm gold highlights.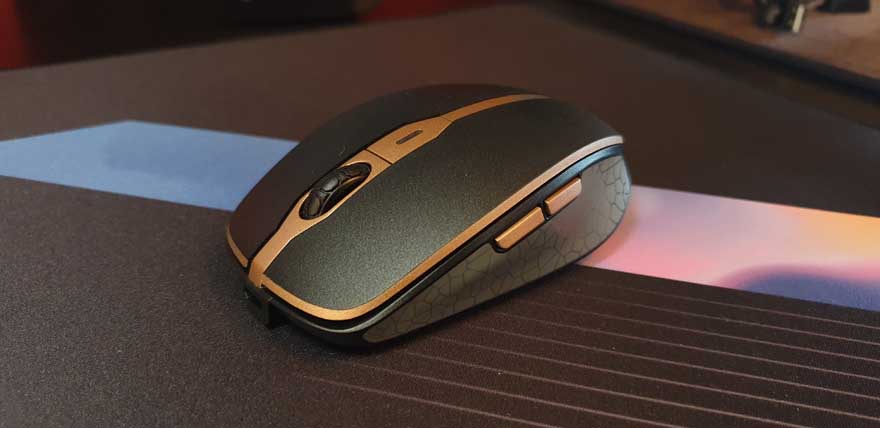 There's a snakeskin/cracked stone finish on the sides too. I'm not so keen on that design, as it's not on the keyboard, and I think they should both match more. However, that's a subjective and rather minor thing to moan about. What does matter is that it's still a fantastic looking design.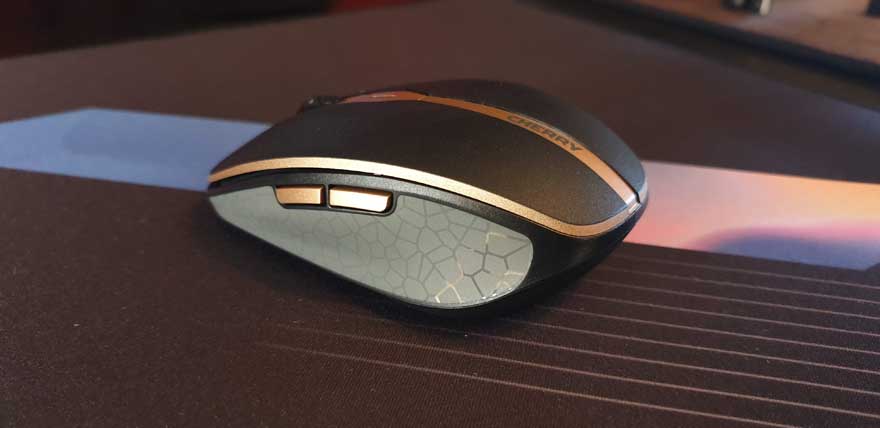 Ergonomics
It's right-handed only, but it's got a great ergonomic shape to it. Of course, it's also pretty lightweight and for travelling, it's perfect for the job.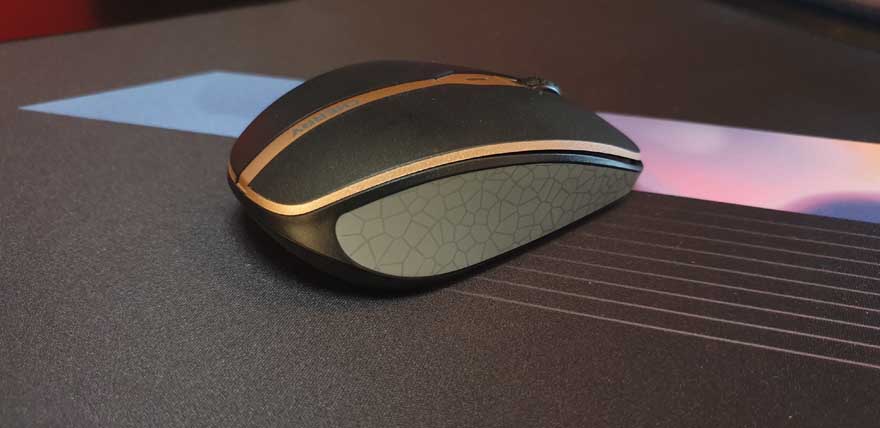 It's a really straightforward design though, with two buttons on the top, plus a clickable and compact scroll wheel. Then just two nav buttons on the left side.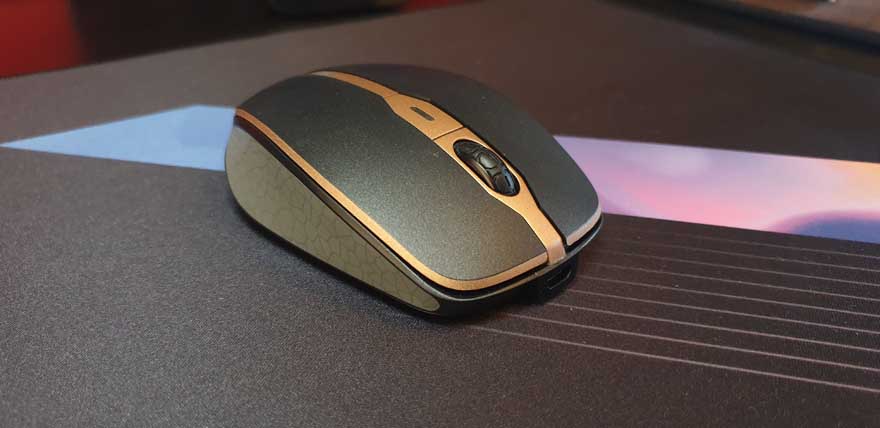 Optical Sensor
You can adjust the pairing mode and DPI on the bottom. It goes from 600 to 1000 to a maximum of 1600 DPI, which is plenty of daily productivity stuff. Plus, the optical sensor is actually pretty decent too. They don't list the model number, but we do know it's PixArt, so that explains why it's as good as it is really.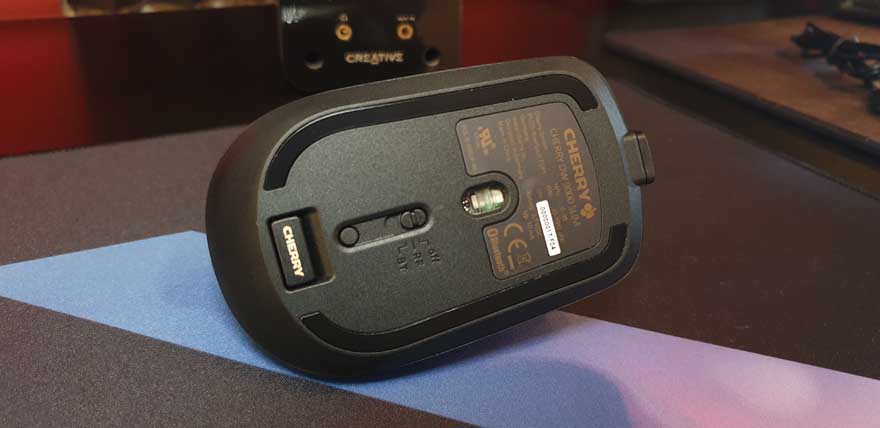 Easy to Use
It's pretty compact, but it fits snug even in my larger hands. A big MMO gaming mouse this is not. However, for a daily work and casual gaming mouse, it's more than capable.