Cherry MX Board 6.0 Mechanical Keyboard Review
---
---
---
Peter Donnell / 8 years ago
Introduction
---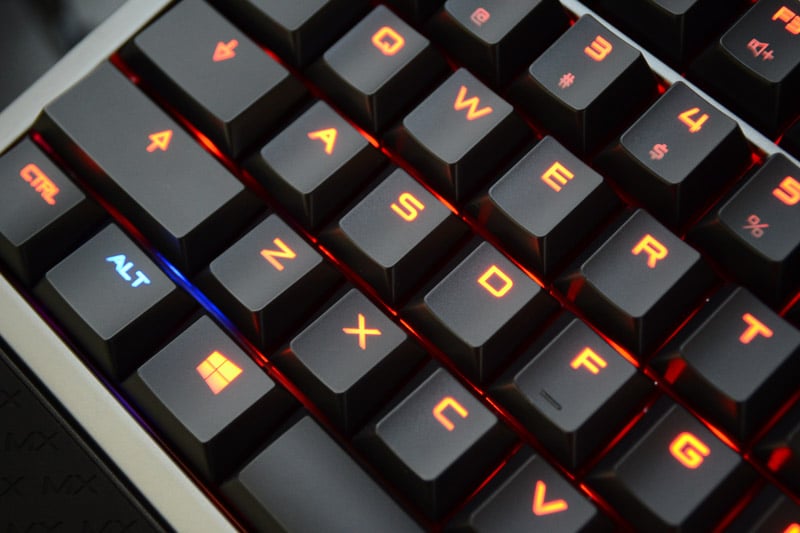 Cherry pride themselves on being the best at what they do, there's a reason why almost all of the worlds best and most popular mechanical keyboards use Cherry switches and not the other way around. Cherry MX switches are well-known to be exceptional, delivering satisfying and exact performance for millions of keystrokes without fade. So how does Cherry hold up as a brand when they also build the entire keyboard and not just the switches? Let's find out!
The worlds fastest keyboard – with CHERRY MX and CHERRY RK
Mechanics: CHERRY MX technology – Gold Crosspoint precision module for all keys "Made in Germany"
Electrics: CHERRY RealKey technology – fully analog signal processing
Full N-Key rollover – all keys are read simultaneously
100 % anti-ghosting – no inputting errors
Aluminium top housing with sanded finish and grease resistant coating
Bi-colour status keys (blue backlight when activated)
Win-Key deactivation
12 double function keys
Red LED key backlight with adjustable brightness (dimmer)
Rubber palm rest with magnetic connector (quick-snap)
200 cm cable with textile covering
Equipped with their legendary Cherry MX switches, and powered by the Cherry RK analog signal processor for ultra-fast key response rates, as well as full N-key roll over and anti-ghosting, you can expect the 6.0 to perform flawlessly, no matter how frantic you're mashing at those keys.

Here's what the team at Cherry had to say about the MX Board 6.0:
"We regard our keyboards as being like professional sports equipment. You must always be looking for the slightest tweaks that might make the product that little bit better, faster or more precise." – Günter Vogl, product development

"With CHERRY RealKey technology, it's possible for the first time to transmit the signals from every key on the keyboard to the PC within a millisecond – and even all at the same time." – Christophe Heldeis, development RK

"Good design requires a certain level of quality in the material itself. We chose a material that ideally absorbs the physical forces on the keyboard and which fits in perfectly with the CHERRY philosophy, and which forms a simple and attractive frame for the key modules." – Marcus Kuchler, product design
https://youtu.be/LPKbN-5XYWU
Packaging
The MX Board 6.0 comes packaged in a big black box with a few bits of branding on the front.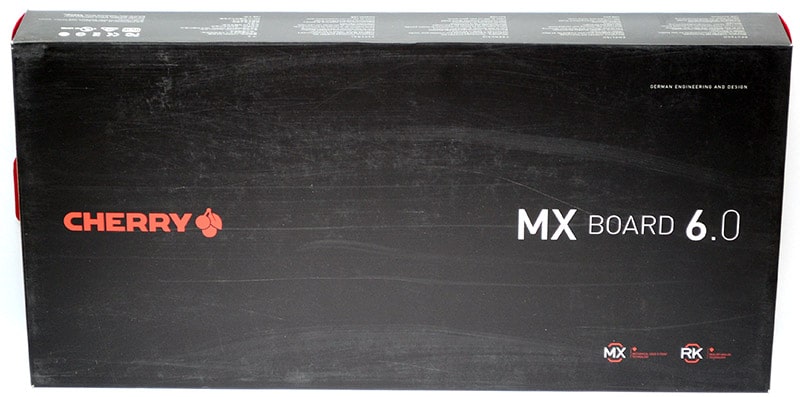 Around the back, we can see a nice image of the keyboard, as well as a quick rundown of the major features.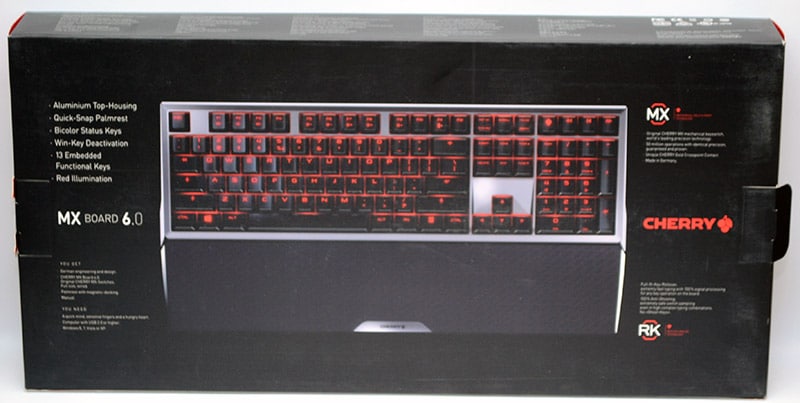 A red inner box with a nice Cherry logo on it.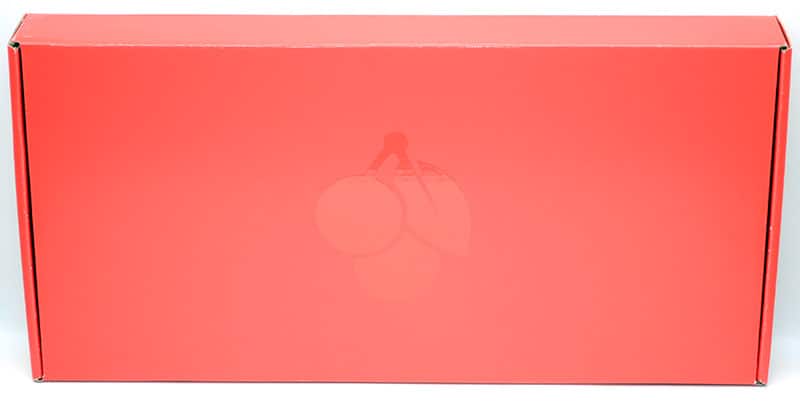 Inside, you'll find the keyboard is well protected and comes with a soft cloth cover to keep it free from dust and scratches.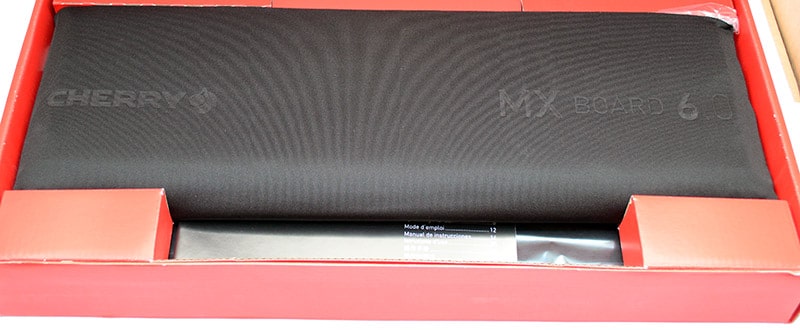 Accessories
In the box, you'll find the keyboard (obviously), all the usual documentation, and a durable palm rest.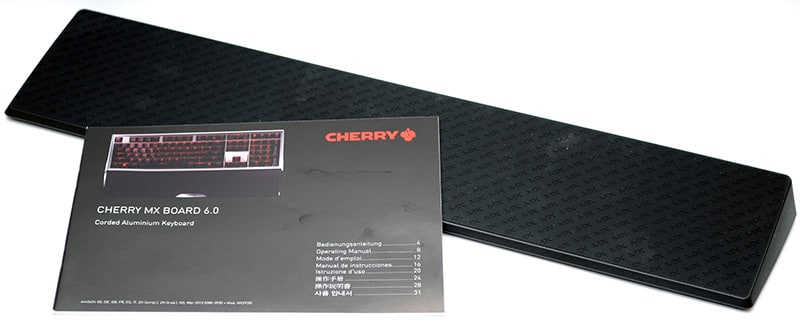 The rest looks stunning, with a little aluminium trim at the bottom and "MX" logos stylishly formed into a grip texture coating.

There are lots of rubber grips on the base, and the whole thing snaps onto the keyboard magnetically, making it super easy to install and use.