CHERRY Releases MX Board 5.0 Mechanical Keyboard
---
---
---
Bohs Hansen / 5 years ago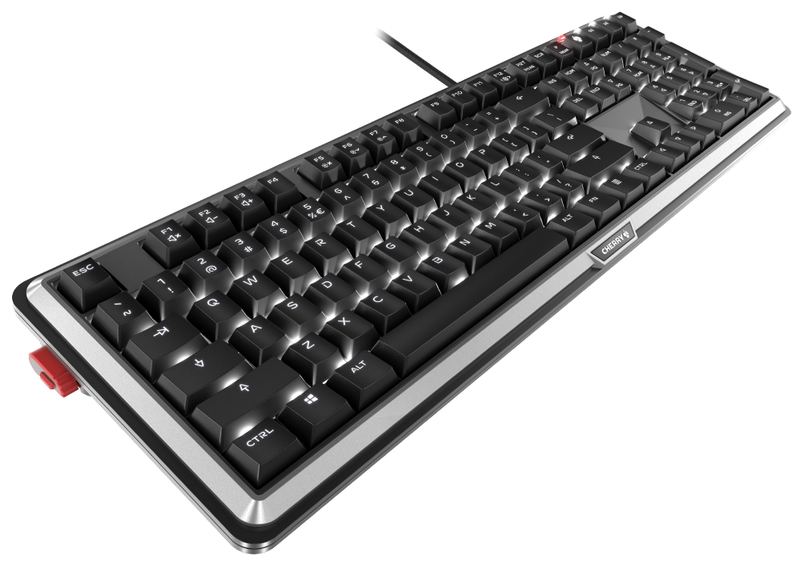 CHERRY introduced their latest keyboard called the MX Board 5.0. The new keyboard features the company's well-known mechanical switches, but it also adds extra comfort through multiple adjustment options.

A Keyboard with Ergonomic Features
As with so many keyboards, the palm rest is removable. While that's a common trait, the MX Board 5.0's palm rest comes with its own double adjustment option on each side. Together with the multiple settings from the feet on the keyboard itself, it allows for eight different positions. Get just the right fit for your setup and enjoy longer gaming and work sessions with less strain on your arms and hands.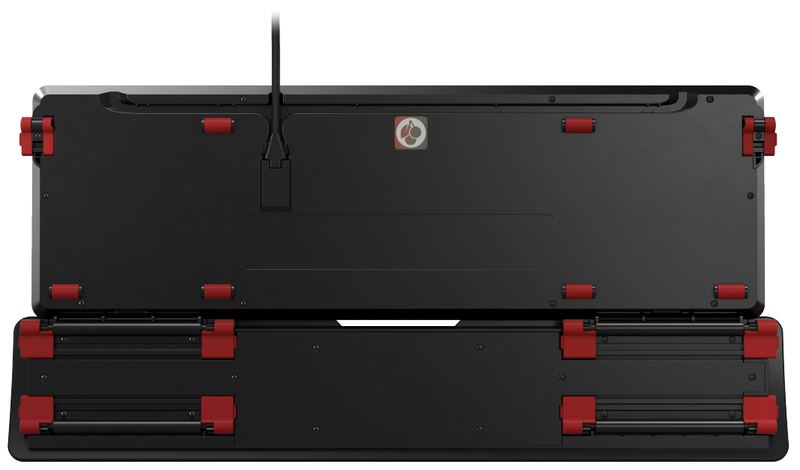 Backlit Keys with an Exclusive Font
Most keyboards have the same font on their keys, more or less. That's also a thing that is different here, as the MX Board 5.0 features a custom font created just for this keyboard. Now, that sounds scary, and it could be a mess – but it isn't. It's actually a beautiful font which was designed to work optimally with backlit keys. And yes, that's another function in this keyboard. All keys are backlit for easy writing and gaming during the darker hours.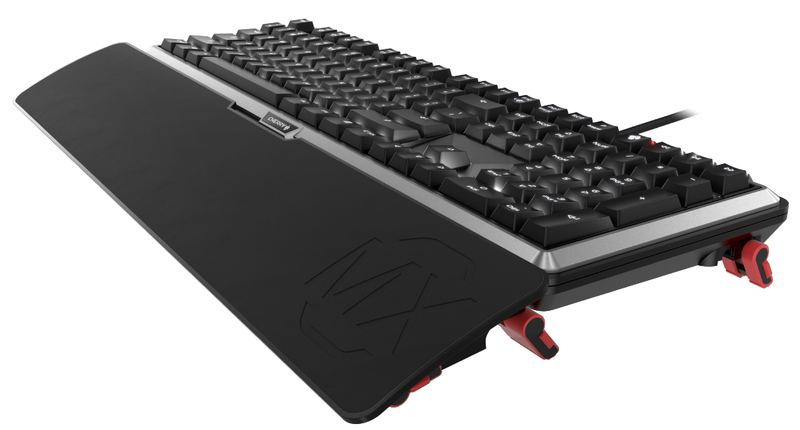 MX Board 5.0 Switch Options
The MX Board 5.0 is available with CHERRY MX Silent Red switches. This linear mechanical switch has an activation force of 45 Centinewtons. It makes it a popular choice in the gaming scene. Additionally, the switch offers an integrated dampening solution for low-noise operation. A win-win situation.
If noise isn't an issue for you, then there are other options with the traditional red, brown, blue, and black MX switches. These four classic versions will only be available in a US-International layout where the MX Silent Red version will be available with more layout options.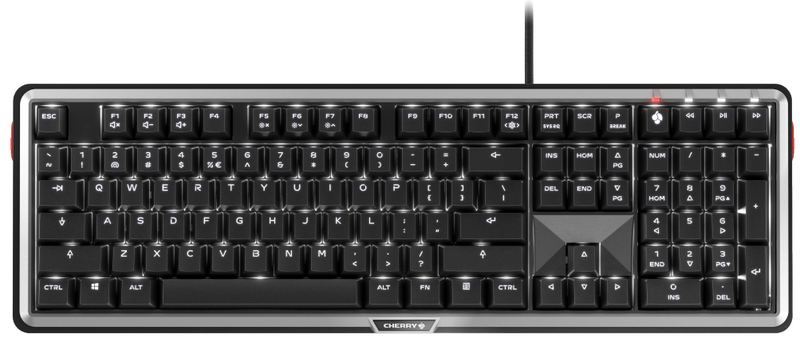 Pricing and Availability
An asking price of 159 Euro seems fair for a keyboard like the MX Board 5.0, but that's just the MSRP. Shop prices may vary from that, and you might find it at a better price. It is available now, so happy hunting for a bargain on this impressive looking keyboard. I for one like it, but guess that's a matter of taste.