Chieftronic NOVA NF-1225RGB (120mm) Fan Review
---
---
---
Mike Sanders / 2 years ago
Installation and Functionality
Installing and setting up the Chieftronic NOVA NF-1225RGB fan is actually quite straight forward. With, however, a caveat. Namely, you are not provided with a manual ARGB/power adaptor for this product. As such, in order to get this working with all its light show glory, you will need either an ARGB compatible motherboard or a separate SATA like adaptor.
On the plus side, however, coming with a 4-pin connection port, these fans are fully PWM compatible and, as such, the speed can be altered in a curve rather than the 3-pin design which usually has 3 set speeds.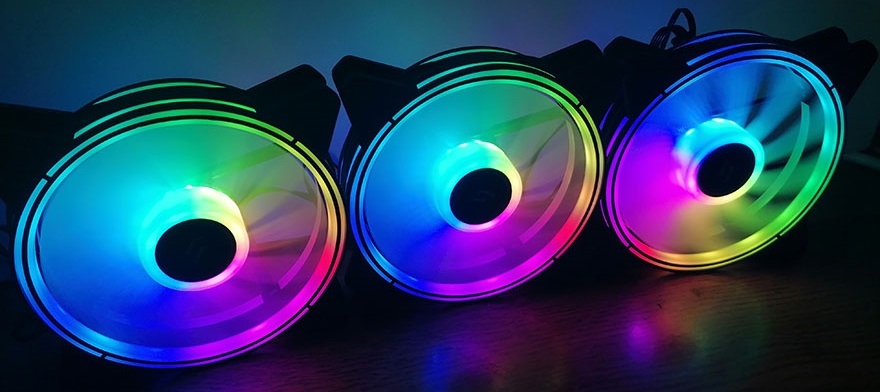 Practical Features and Lighting Effects
Presuming you're well set in terms of ARGB, Chieftronic has taken the exceptionally wise step of allowing the NOVA's ARGB ports to be connected in a 'daisy' chain. As such, if you, like us here in this review, have three of them, you only need one ARGB connection leading to your motherboard with the fans capable of linking directly off each other. This isn't, however, the case with the PWM connector and, as such, if you do plan to run several of these together, you will either need a splitter, a hub controller, or unused fan ports on your motherboard.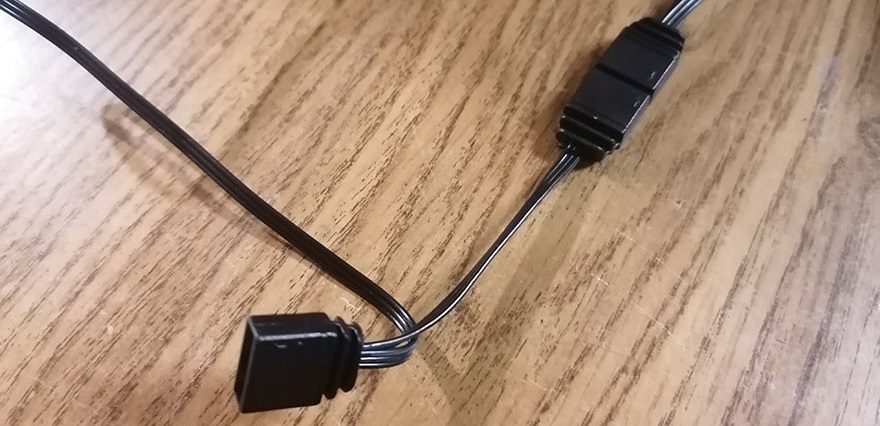 When running, the fan looks absolutely fantastic with bright, bold, and vivid ARGB lighting effects available in a range of exceptionally attractive patterns.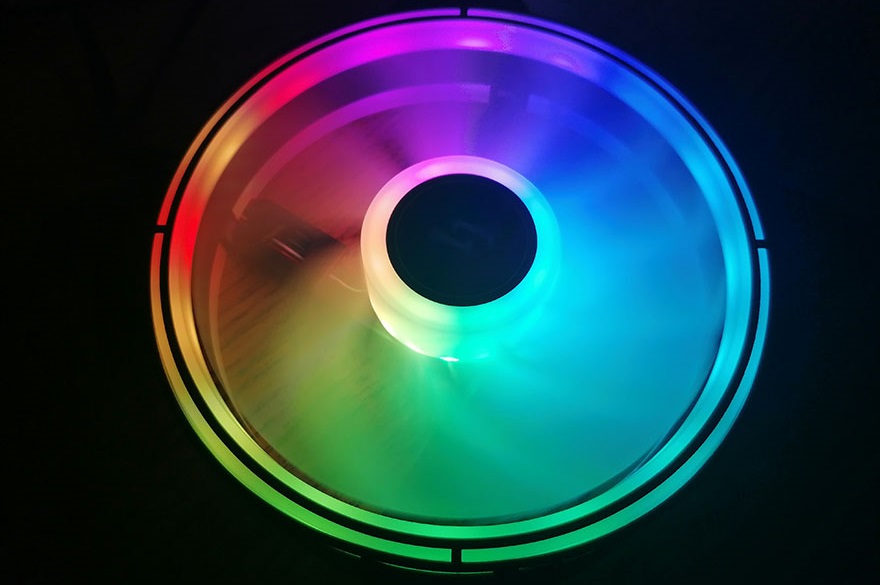 Picking up on an earlier point we made in this review, the exposed sides of the fan do allow for the LED rings to pump through giving the lighting effects a whole new dimension if, for example, you plan to use them as replacements/updates for your AIO radiator.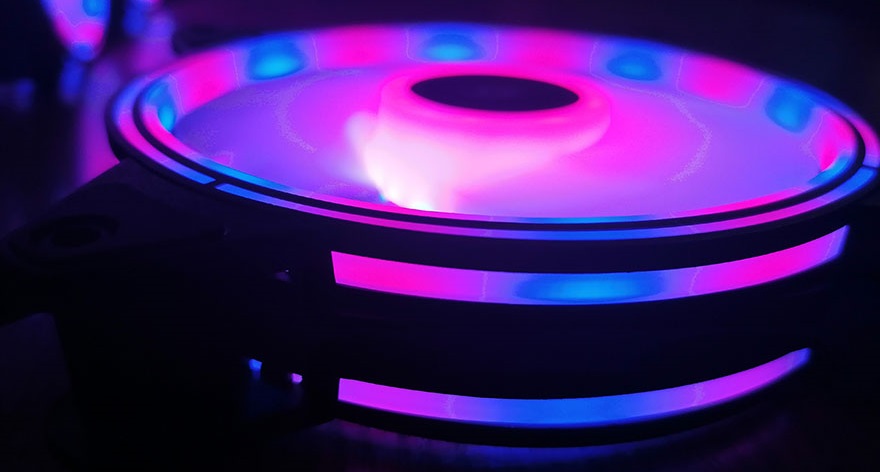 We should note that although these are sold individually, as you can see below, the three we have are capable of running perfectly in sync and, when combined, really blast that RGB out! – If you do, therefore, have a PC case with three 120mm intake fans, these wouldn't undoubtedly make an exceptionally attractive option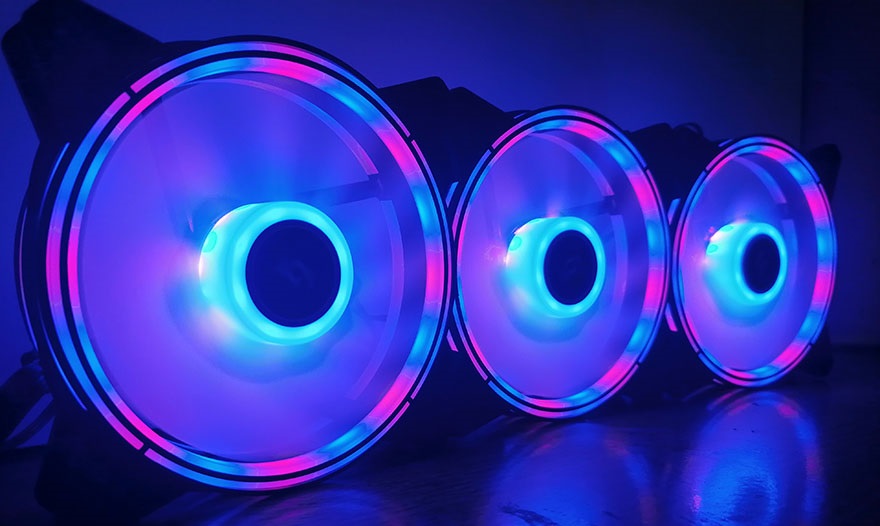 Specifications
Although we certainly do not have a firm methodology on this, we always like to (somewhat crudely) test both the airflow and noise output when compared to the manufacturer's stated performance. So, how did the Chieftec NOVA NF-1225RGB do? Well, overall, very well. While our results clearly didn't quite meet the remits set on the packaging, they were certainly close enough to suggest that, in ideal circumstances, they are accurate.
We should note that the test was performed on an single fan and, through the BIOS, set to maximum speed
Fan Speed
Rated Level – 1,600 RPM (+/- 10%)
Actual Recorded Level – 1,579
Airflow
Rated Level – 68 CFM
Actual Recorded Level – 66.4 CFM
Acoustic Performance
Rated Level – 28dBA (Max)
Actual Recorded Level – 33.7dBA (Ambient noise level – 24.1dBA)

Fans In Action
It is one thing to tell you how they look. It's another to give you some pictures. We do, however, feel that when it comes to ARGB/RGB fans that the best representation is always made in a 'real-world' scenario and, as such, we've hooked up the three fans we had in our possession and put together the video below showing some of the lighting effects in action!
NB. The video below contains flashing images. So clicking play is best avoided for those of you with photosensitivity issues.