Civilisation VI AI May Be Broken Due To A Typo
---
---
---
Mike Sanders / 5 years ago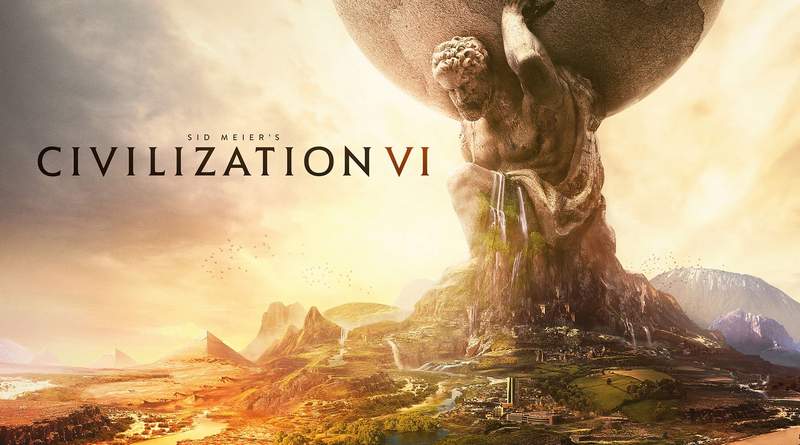 Civilisation VI has small, but perhaps a significant typo
Civilisation is an excellent gaming series. Spurning the phrase 'just one more turn' there are very few of us who have played it that hasn't been up until some ridiculous times at night (and often the morning). In the more recent editions of Civilisation though, while the games have been excellent, there have, on occasion, been some issues with the AI.
One of the perhaps most famous instances was that in Civilisation V, the AI most likely to launch a nuclear bomb at you was Gandhi. Yes, the man who brought non-cooperation and peaceful protest into the public eye was also the one most likely to wage the toughest war against you. In that instance, the error was due to an unusual instance in the coding. Which each AI having a point scoring of 1-20 for aggression, Gandhi was given the ultimate tribute of a 0. The problem was thought that the coding didn't account for 0. As above the scale was built from 1-20. As such, the coding pretty much ramped him up to an extreme level which made Genghis Khan seem a nice chap.
A similar error, however, may have been discovered in the Civilisation VI coding which may explain why certain leaders are unusually and unexpectedly religion zealots.
via @Hentzau, it appears that Civilisation VI's AI was completely broken on release because of… a typo. pic.twitter.com/RufPrcjzQX

— mike cook (@mtrc) March 14, 2018
A spelling mistake
Following a number of testing based on 151 turns within AI games, it was found that leaders were a little more religion than you would expect. Via a Twitter post, however, user Mike Cook believes he has discovered a reason why certain leaders in the game treat religion far more seriously than you would expect. As can be seen in the post, yield has been misspelled 'yeild'. While this may not sound too important, remember, this is coding. Any mistakes can have major consequences.
The belief is that the incorrect spelling is causing the system to not be able to correctly ascertain a character pre-build priorities. As such, factors such as science, religion, and production are all treated with equal importance.
Upon the issue being highlighted, developer Firaxis has confirmed that these do appear to be having an effect: "We're aware of a community-reported bug that has a minor impact on AI behavior. Thanks to all who helped bring this to our attention and there will be a fix included in our next update."
So if you have been wondering whats going on in the heads of some of the AI leader, you at least may now have a reason for it.
What do you think? Do you play Civilisation VI? Had any issues with the AI? In addition, surprised that such a small error could have such a major impact? – Let us know in the comments!
Support eTeknix.com
By supporting eTeknix, you help us grow. And continue to bring you the latest news, reviews, and competitions. Follow us on Facebook and Twitter to keep up with the latest technology. Share your favourite articles, chat with the team and more. Also check out eTeknix YouTube, where you'll find our latest video reviews, event coverage and features in 4K!
Check out our Latest Video