Club3D Radeon HD 7790 13Series 1GB Graphics Card Review
---
---
---
Chris Hadley / 9 years ago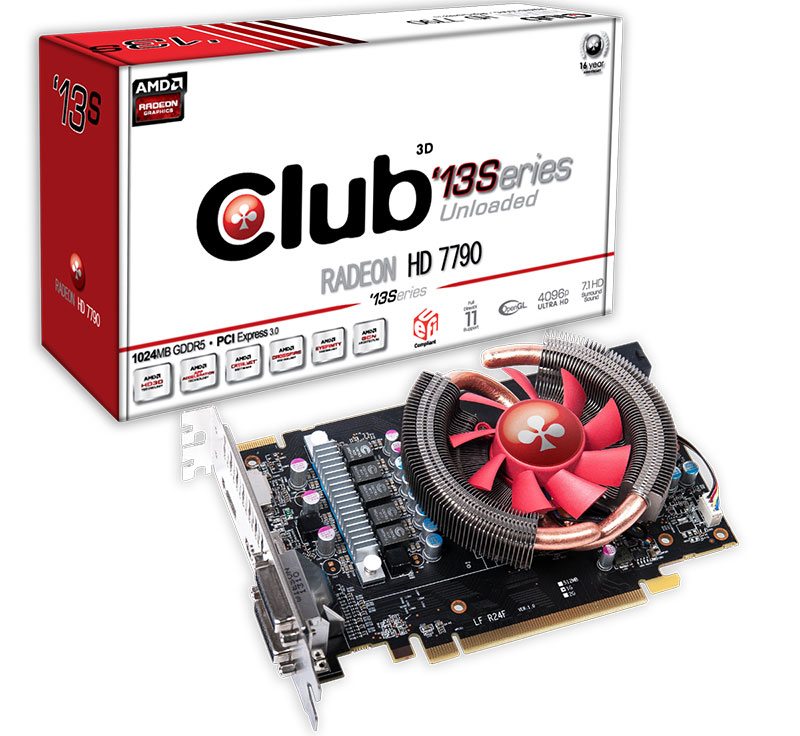 This week has been a big one in the graphics card market, with two new cards launched from both the major players our there – namely AMD and then NVIDIA. The launch of the 7790 was one that AMD intended to shake the market up with, and following my review on Sapphire's 7790 and then a review on two of Club3D's 7790's in CrossFire and seeing that they perform a whole lot better than I expected compared to when I read about them, it's now time to see how just one of Club3D's cards perform in relation to Sapphires offering.
It has been a little while since I've looked at a card from Club3D, but following CeBIT I'm happy to announce that there will be many more cards to come from them and we can take a look across their range. For those that may or may not have noticed, Club3D have one of the most unique line-ups that I've seen on the market and it not only stands out, but it simplifies working out where a product lies within that range. For those that don't know what I'm taking about, I'm referring to their poker series. When a game of poker is played, the top cards are the pictures, in other words, jack, queen, king and ace. Club3D have taken this ordering and given the fact that their club logo fits in with the club suit in a deck of cards, we find an ideal pairing right there.
What this translates to and to give an example, two identical looking 7970's could be laid in front of me for example but one could be a RoyalQueen and one a RoyalKing, going by the order of cards, I will be be to identify that the RoyalKing is a higher spec of card and is therefore better than a RoyalQueen, simple, effective and gets people talking.
Moving on from the Poker range, we move over to the new 13Series products that Club3D have started to ship. Simply put, 13Series products are effectively white box goods that include nothing more than the card itself. The cards themselves offer the same level of performance, but there are no accessories, manuals or additional materials in the box, making them ideal for system builders and integrators who would only end up sticking all the unwanted extras to one side. To reflect the white box status, the cards will come with a lower shipping price to suit.