CM Storm Ceres 500 Gaming Headset Review
---
---
---
Peter Donnell / 8 years ago
A Closer Look
---
The headset comes hard-wired from the left ear-cup to the in-line controller. This then comes off to another hard-wired cable that features a 3.5mm and USB connection on the end.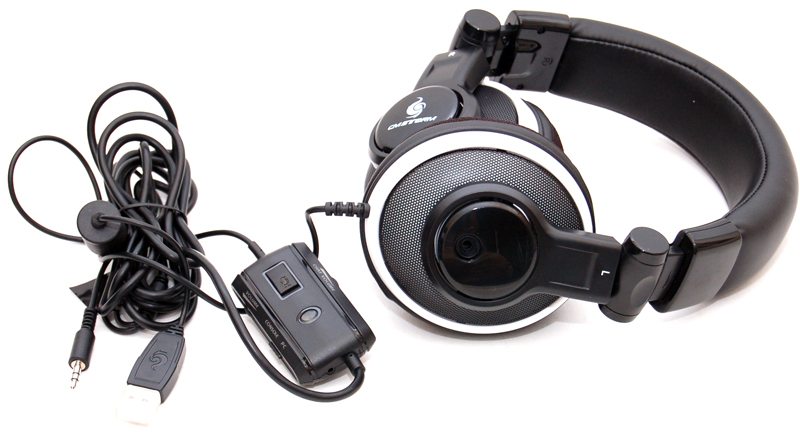 The in-line controller is nothing fancy, but it does allow separate control of game and chat volumes, a toggle between USB and 3.5mm audio input as well as a master mute toggle and LED indicator.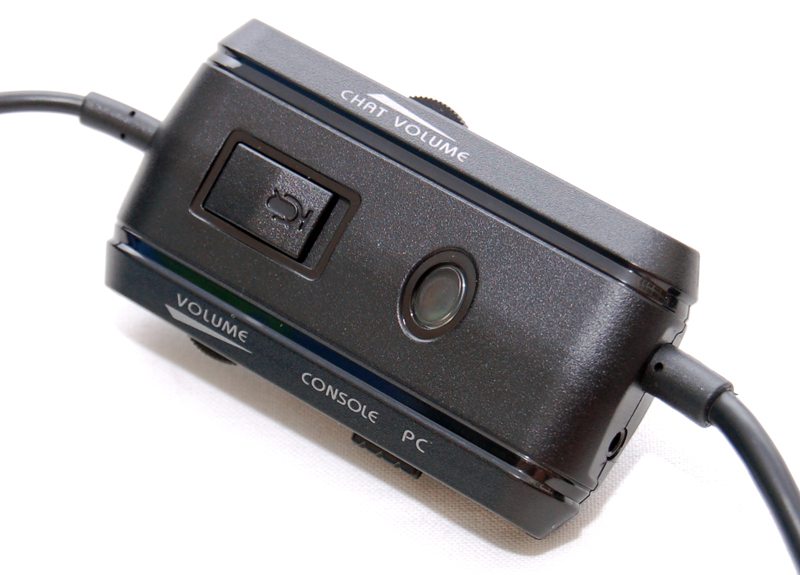 The headset is finished in black with some white detailing around the back of the ear cup. The headband features a full wrap around soft padding that feels really nice to hold, I'm not sure I've ever seen the padding on both sides of the headband before, but it looks and feels great.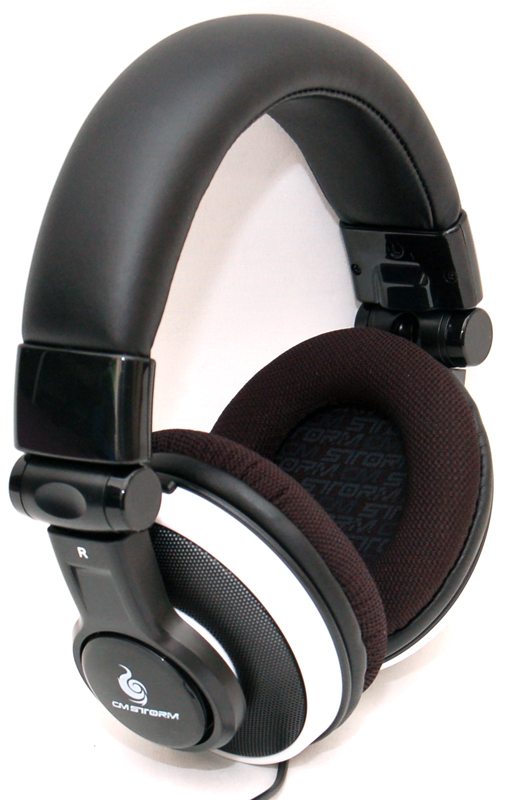 The back of the ear cups features a small CM Storm logo as well as a faint mesh design.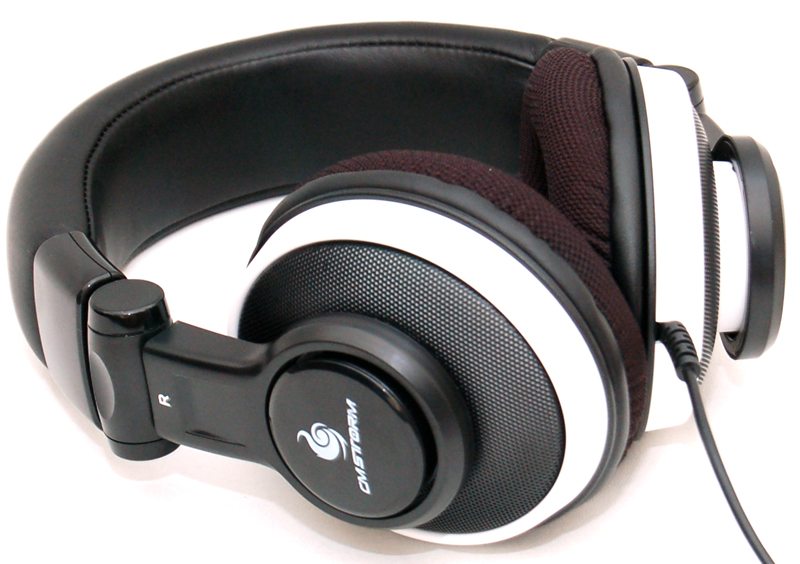 The left side features a port for connection of the boom microphone, this side is also hard-wired to the in-line controller.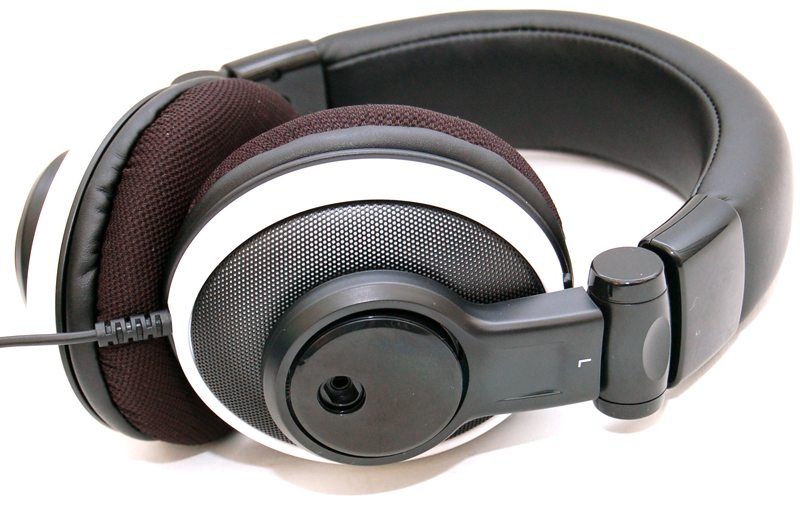 The inside of each ear cup features a soft cloth backing and the thick outer padding is a super soft breathable padding that will provide a close fit, but maintain long-term comfort.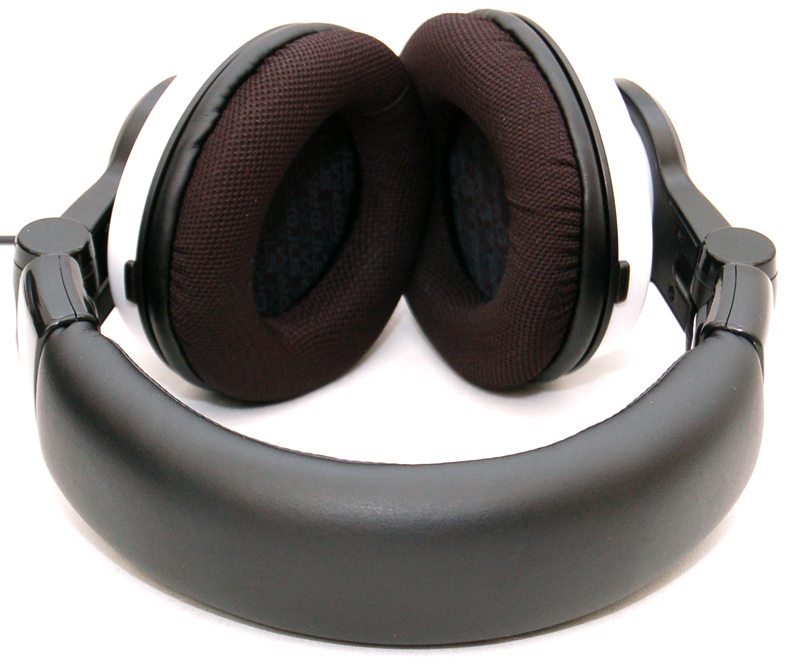 Each ear cup can be rotated inwards, this is handy for those who rest the headset around their neck between games as it stops them digging into your chest, but it will also help the headset find a better fit over your ears.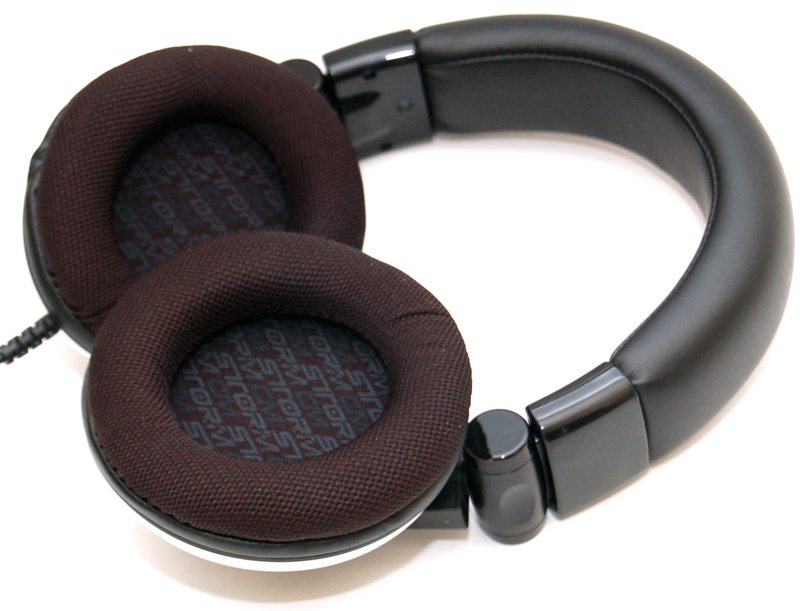 Each side of the headband features a durable plastic slide adjustment and a sturdy pivot joint for folding the headset.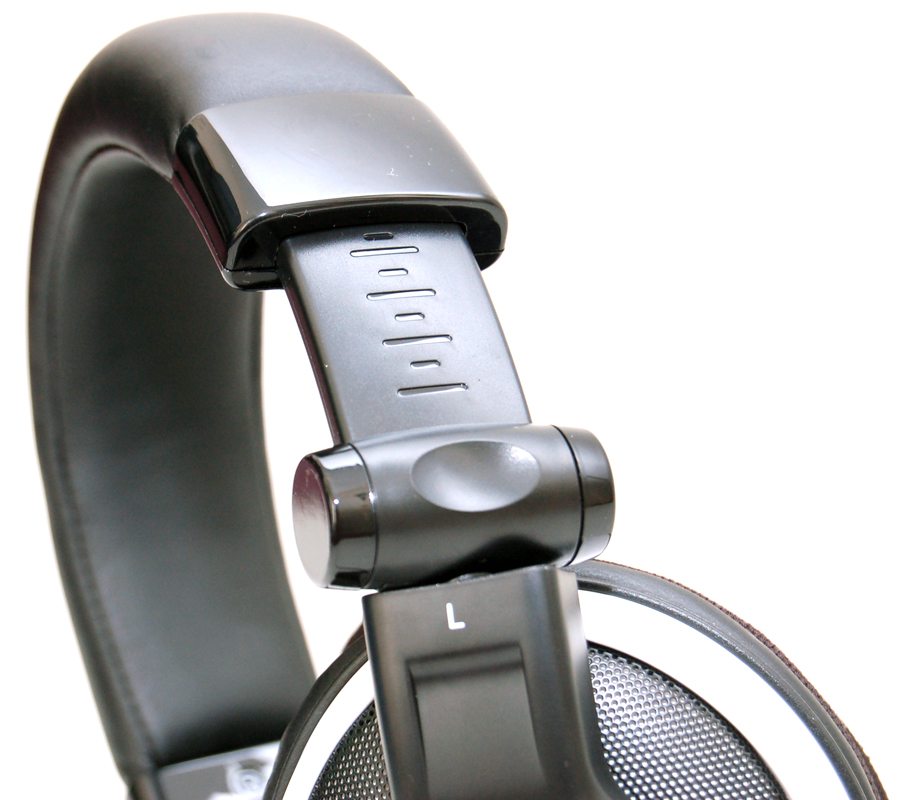 The ear cups fold up toward the headband, this makes storing them in your bag a lot easier, handy if you're a travelling gamer.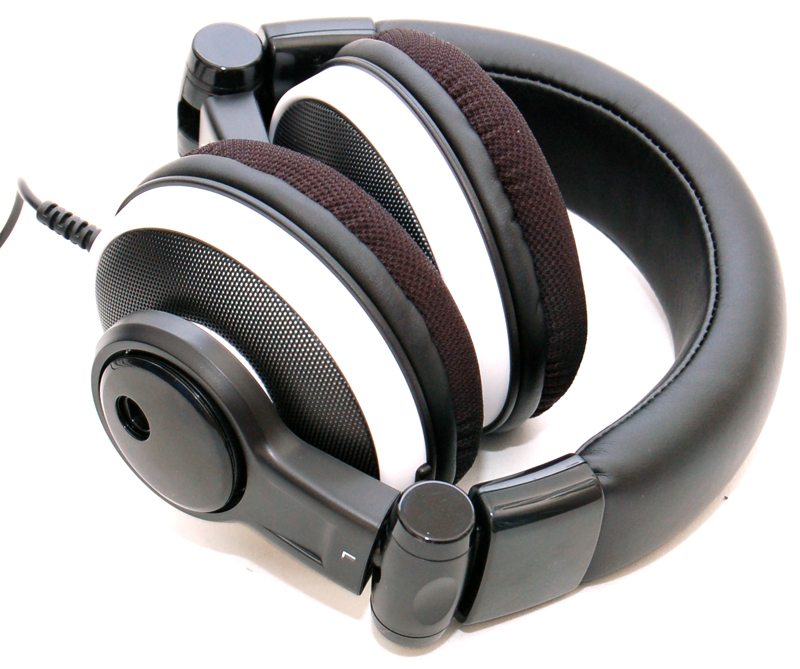 The microphone features a very flexible and positional boom, it is also detachable, handy for those times you don't want it hanging around in front of you.

The overall design of the headset looks great, its mixture of matte finishes and the white trim look neat and tidy.