CM Storm Xornet II RGB Optical Gaming Mouse
---
---
---
Peter Donnell / 8 years ago
Introduction
---
Picking the right mouse can make or break your gaming experience. I'm a strong believer that a really great mouse won't really make you a better gamer, at least not right away, but it can enhance your experience greatly. From having the right ergonomics to leave your hand feeling comfortable, even after a full days work and a late night of gaming, is certainly something you should be looking for in a mouse. Having a smooth and accurate sensor, so you don't screw up those edits in Photoshop, or miss those headshots in your favourite game, that's also pretty important. The latest mouse from CM Storm, the Xornet II, promises to great ergonomics, a great sensor and so much more.
"The Xornet II is built from the ground up for gamers who choose to battle it out using a claw grip style. Renowned as the best gaming mouse design for claw grip, every inch of this mouse has been crafted to prevent cramping and provide maximum comfort. Powered by an improved optical sensor, on-the-fly DPI settings, full 16.8 million color illumination, and lift of distance tuning and calibration, the Xornet II stands out among the competition as a comfortable, accurate and affordable weapon to add to your arsenal."
The new design and upgrade hardware certainly sound promising, and several great mice, such as the Alcor and the Mizar already to their name, I'm eager to see what this mouse can do.
"The Xornet II uses an Avago 3320 optical sensor which is nearly flawless for control and speed, meaning your enemies stay in your crosshairs. And that's not all. You'll be prepared for any situation thanks to 3 preset DPI controls (500 – 3500) that can be changed on-the-fly. Go from performing surgery with a shotgun (500 DPI) to lightning fast reaction time shots (3500 DPI). Or open up our new easy-to-use software to find the perfect DPI setting to match your playstyle. An RGB LED in the scroll wheel quickly lets you know your current DPI setting."
The features are sounding promising, with a good quality Avago 3320 Optical sensor, customisable three setting DPI, RGB lighting and more.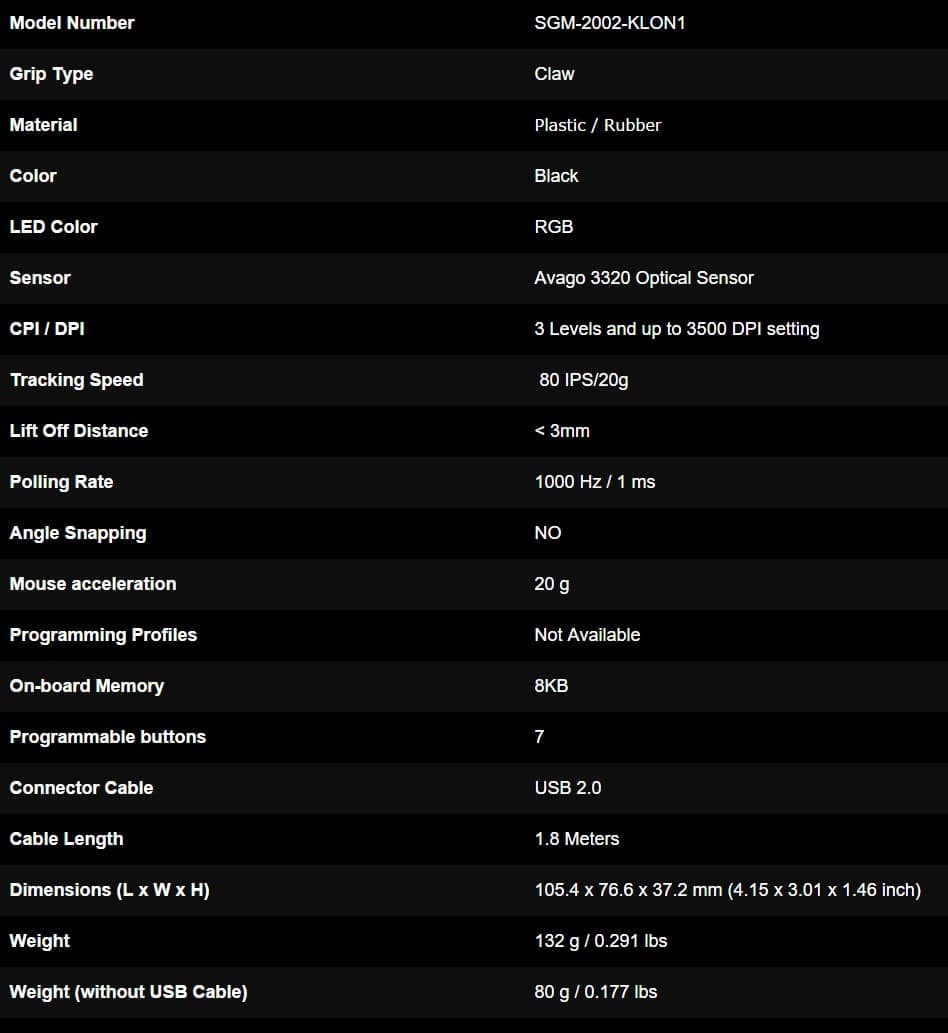 The packing has a nice image of the Xornet II on the front, as well as detailing the optical sensor, lighting and claw-grip design.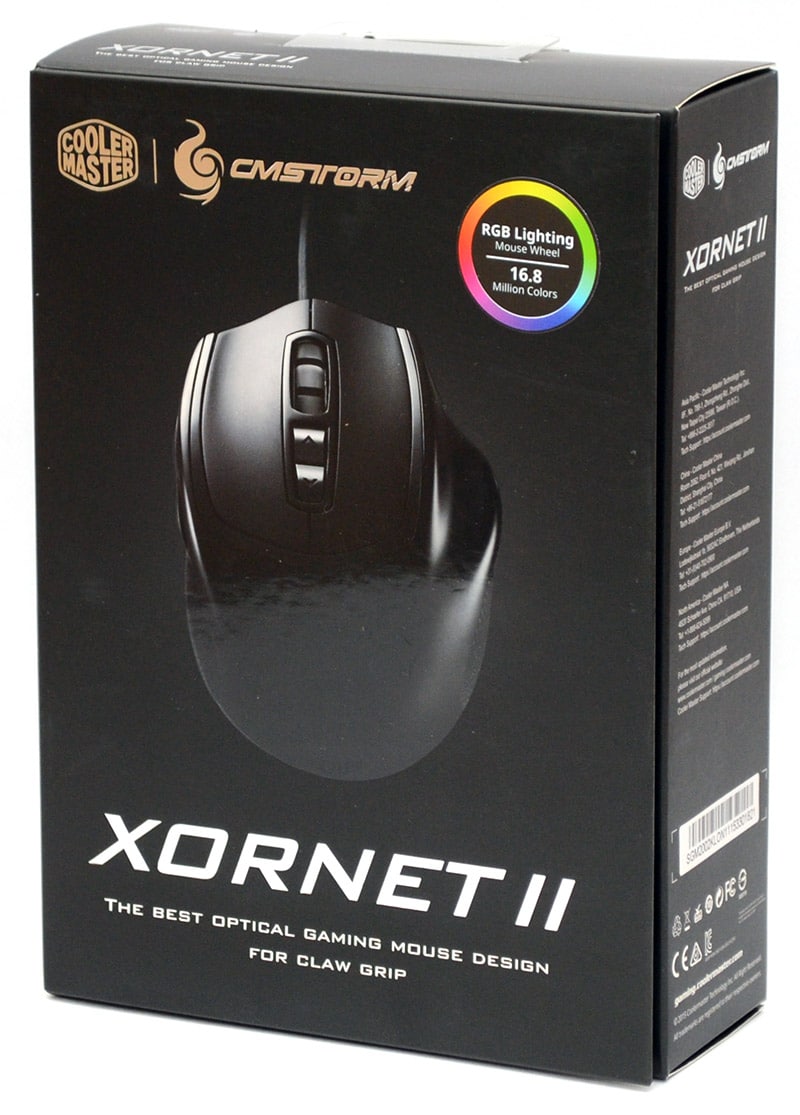 Around the back, we've got the main specifications, but of course, we'll take a much closer look at these features in a moment.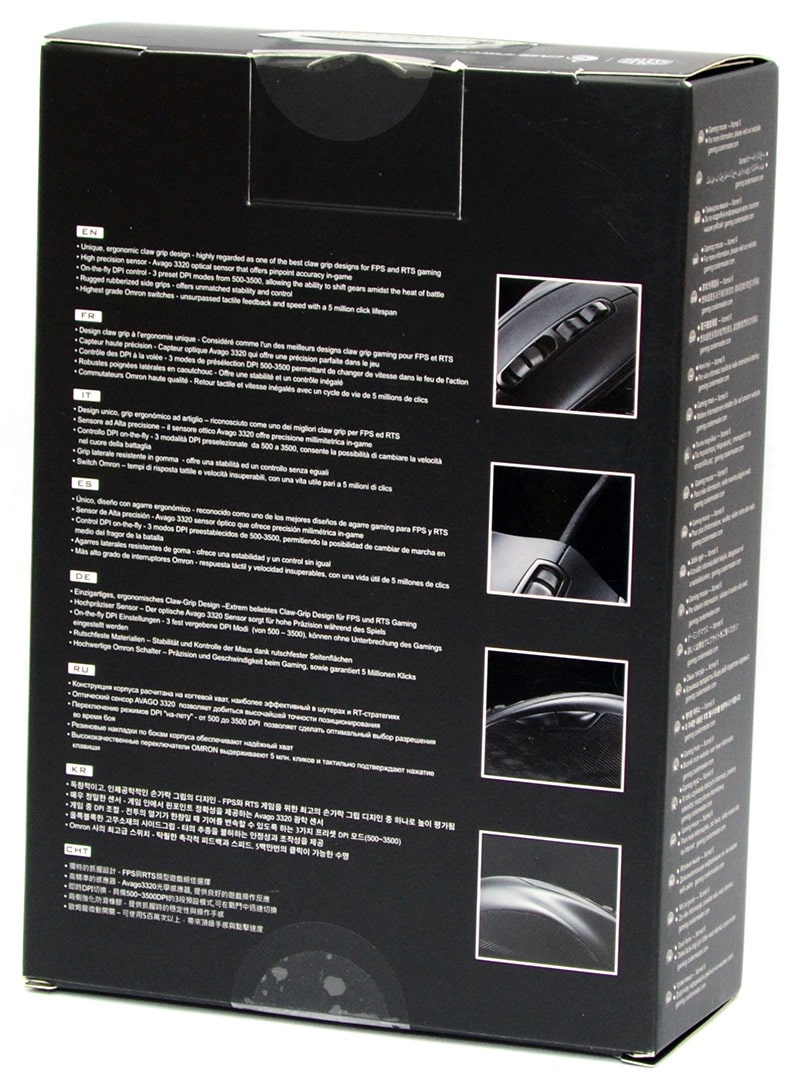 In the box, you'll find a user manual, as well as a hard-wired Xornet II mouse.