Co:caine City Beat Headphone Review
---
---
---
Peter Donnell / 9 years ago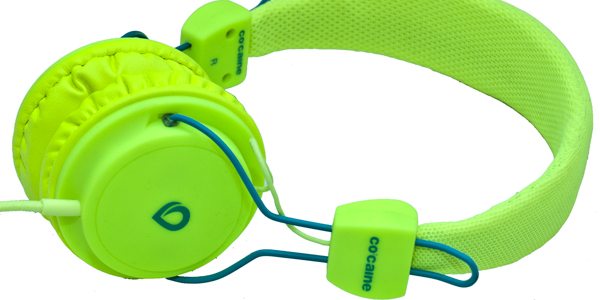 Today I'll be taking a look at the stylish City Beat headphones from co:caine. Let's get this out of the way early to help prevent too much giggling, yes I am aware that their name sounds like a drug and silly as that may seem, it's actually rather clever marketing. All we've done since we got these headphones is talk about the product to people because of their name, very clever if you ask me. Yet when it comes to people talking about a product, it can't just be because it has a silly or clever name, their needs to be something to back that up, quality, price, performance, style, any of these things and the more of them the better.
So with their trendy and provocative brand name, as well as the product name "City Beat" it's pretty clear (at least to me) that these are a fashion accessories, my past trendy headset experience sets alarm bells off in the back of my head as that also often implies that more attention has gone into the style than the audio quality, but we shall find that out shortly.
The City Beat headphones have an RRP of just under 50 Euro and that's a pretty reasonable price by any standard for a set of trendy and cool headphones. We'll be looking at two colour choices from them today, the Neon and the Monkey Green, but there are a range of cool designs to choose from on their site, so it shouldn't be hard to find a colour or style that is to your liking.
Audio is a massive industry and portable audio solutions are bigger than ever these days, the ever-increasing demand for music on the go with Mp3, mobile phones, tablets, laptops and more, the demand for good quality headphones is essential. So too is the demand for headphones that look good, especially given you could find them on your head or around your neck for most of the day.
Speaker 40 mm
Frequency range: 20-20.000 Hz
Impedance: 32 Ω / channel
Weight: 135 g ( w/o cable )
Cable Length: 1,2 m
Connector: 3,5 mm Mini Phono Plug