Cocoon Home Security Camera Review
---
---
---
Bohs Hansen / 5 years ago
A Closer Look
---
It's time to take a closer look at the Cocoon, and why not start with the package itself first?
Cocoon Packaging
All sides are packed with information such as the unique Subsound technology. The system learns your behaviour, and after a short time, it knows whether it's time to be on alert or not.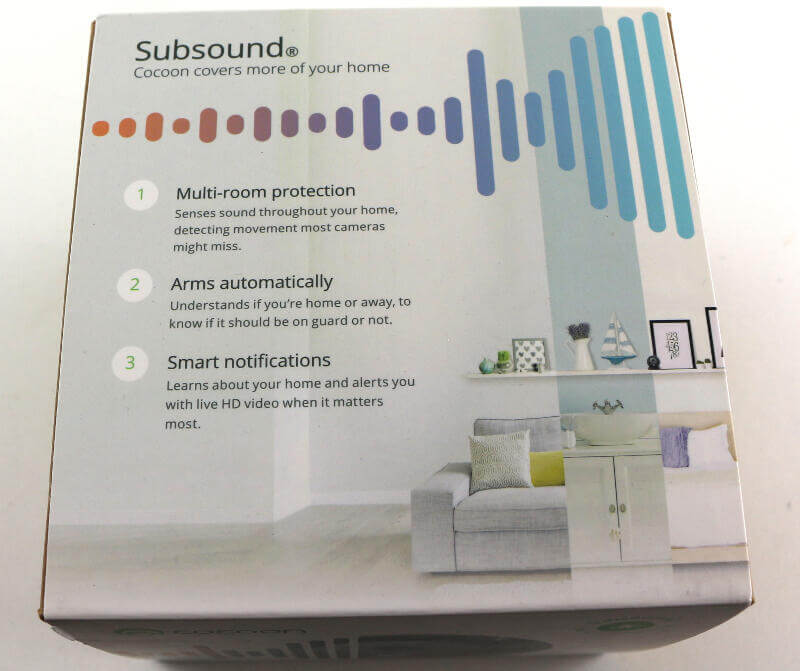 The ease of setup and usage is also mentioned on the box.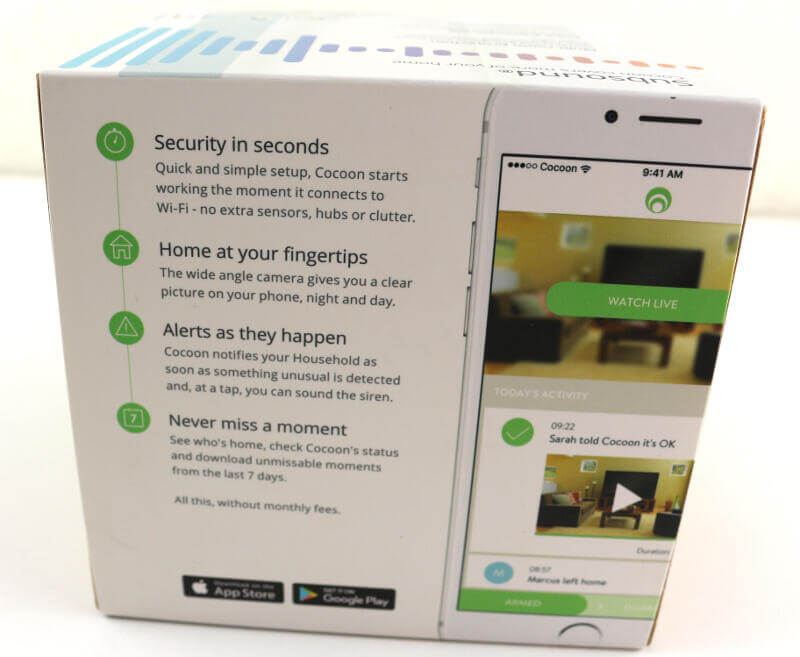 Naturally, you also get all the technical specifications.
Removing the wrapper and you get to the actual box.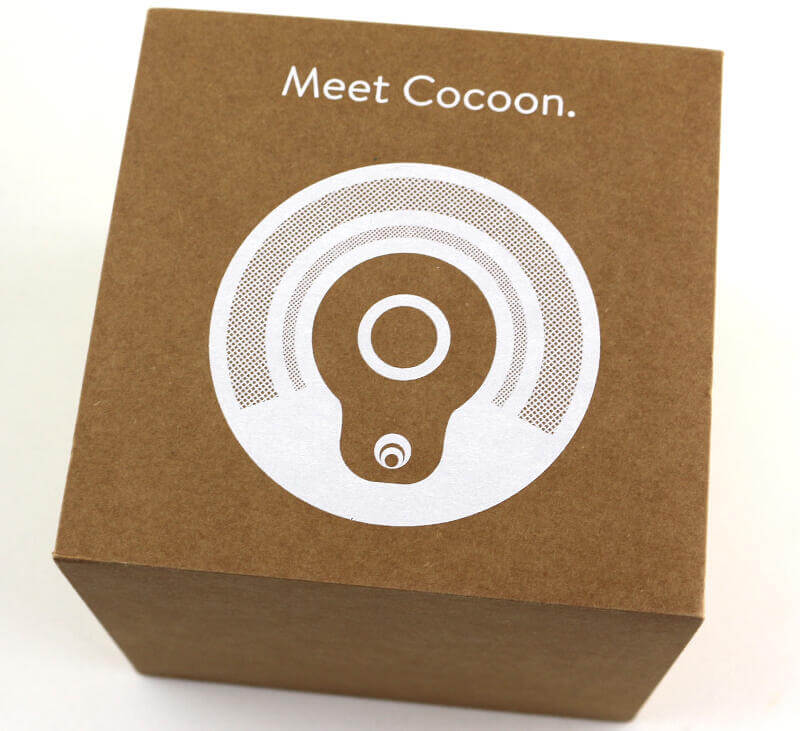 Taking the lid of the box and you instantly see the camera on display.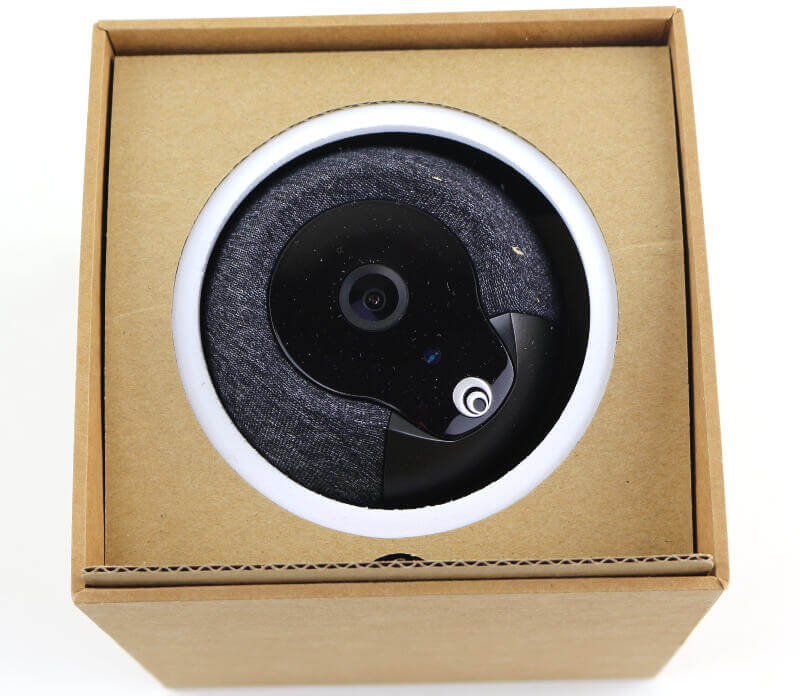 Cocoon Camera
Enough of the packaging, let us look at the camera itself. The front is where the lens and various sensors are, including the microphone. The forward part is covered in fabric to cover any openings needed for speaker and microphone. Overall, it's a very simple and aesthetic pleasing design which will blend well into most homes.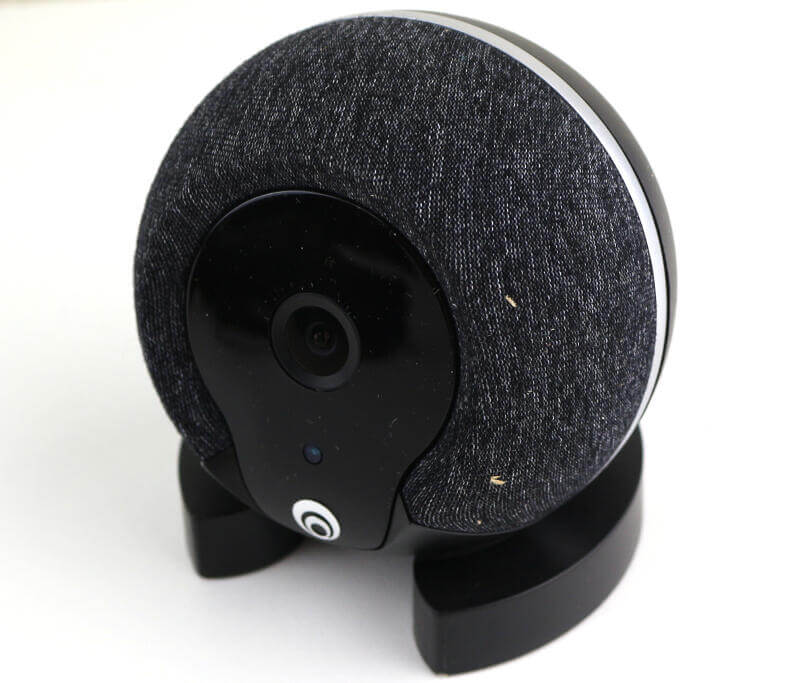 The connector is located on the bottom of the camera. While it looks like there are multiple, there only is the one micro-USB port for the power.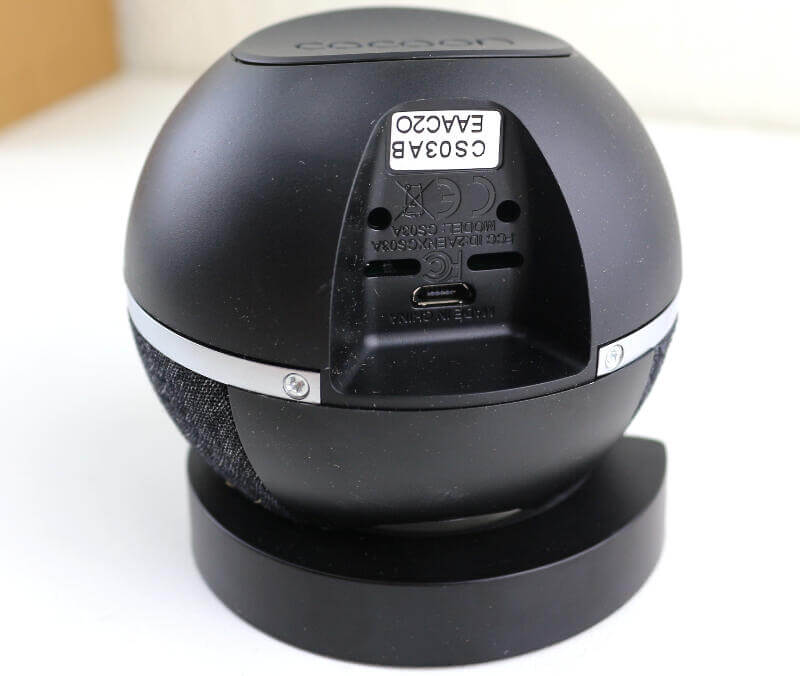 The netting on the front and plastic rear are separated by a metal ring. It's also what holds everything together. You can spot the two small screws used to secure it in the photo above.
The ring doesn't just make the Cocoon look great, it also has a function which most people might not think about. It is made out of aluminium which is a great heat conductor – and there you have it. It helps the internal components stay cool so they can keep operating optimally. With it, there is no need for a small fan or similar things which could interfere with the Subsound technology.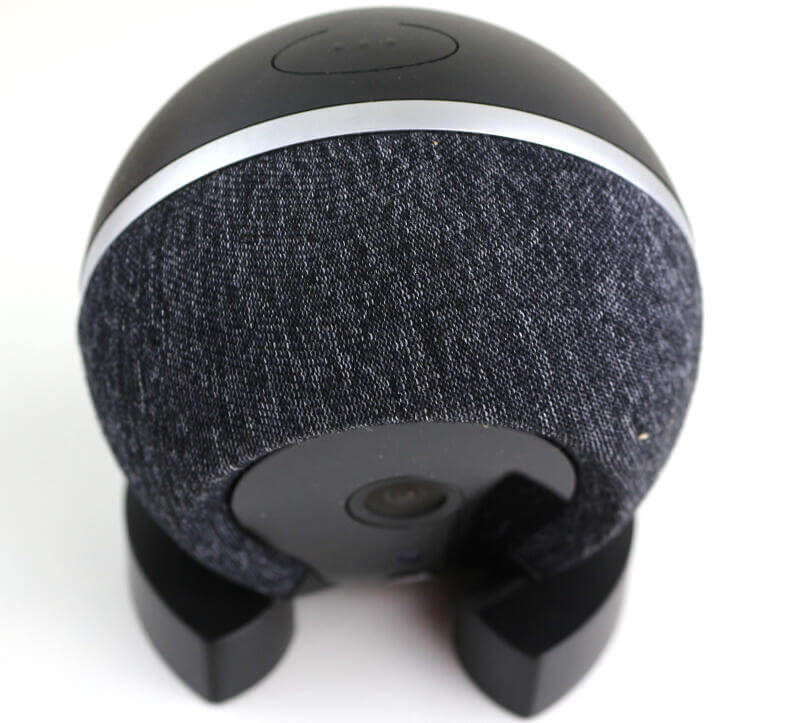 The only physical part to interact with is the button on the top of the camera. While it's there, you'll rarely need it. You only need it if you want to reset the Cocoon. As an example, it could be if you want to move it to another place in your home. The background noise will be different depending on its location, so it will have to learn the new sounds to get back to its awesomeness.