CoD Infinite Warfare Black Sky Gameplay Video Released
---
---
---
Peter Donnell / 5 years ago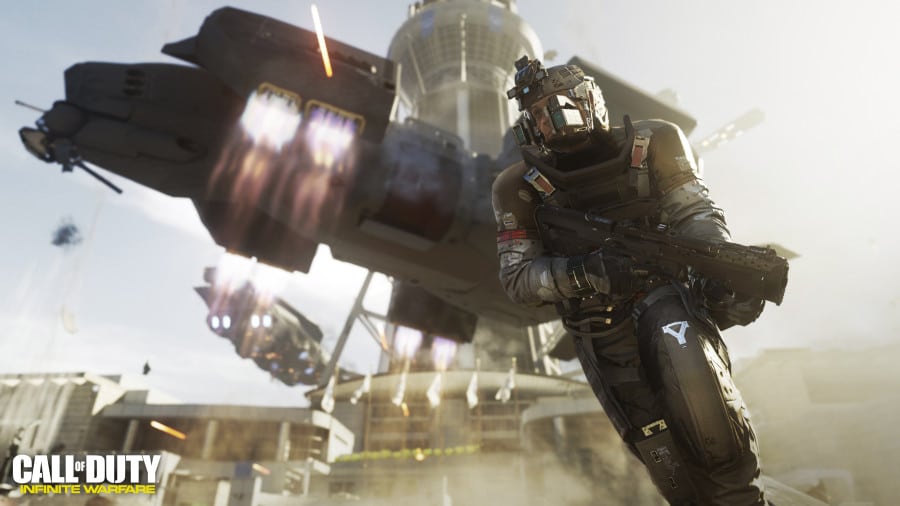 Love it or hate it, no seriously, I'm asking!? Call of Duty is still going strong, and with a new game on the way, we're happy/sorry to share the latest gameplay video "Black Sky." In the video, you'll find all the usual stuff, a bit of action packed gameplay, some chatter from the team behind the game, you know the drill.
"When the Settlement Defense Front attacks UNSA forces in Geneva without warning during Fleet Week, Lt. Reyes and his squad have only one option: Fight back against the SetDef and give 'em hell. Check out the Campaign gameplay from "Black Sky" in Infinite Warfare." – CoD
It's cool to see Infinity Ward has used some improved motion capture this time around, courtesy of real Navy SEALS, and the graphics don't look too bad either. Of course, seeing it in action in the real world could be a whole different story, so let's wait for release day to be sure. Of course, if you do jump the gun and pre-order, at least you'll get the reimagined Terminal map; tough call!
Call of Duty Infinite Warfare launches on November 4th for PC, Xbox One and PlayStation 4.