Codemasters Unveils New Arcade Racing Game 'Onrush'
---
---
---
Ron Perillo / 5 years ago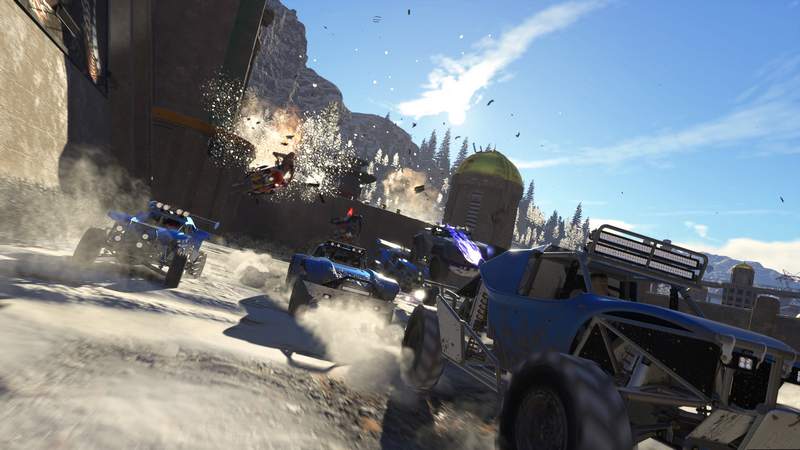 Codemasters, creators of GRID street racing and DIRT rally car racing series is announcing their latest effort called 'Onrush'. Unlike the realistic games from their previous works, Onrush is an arcade style racer so it is a lot more colorful and is less realism-bound. The announcement comes from the Sony Paris Games Week, and it will eventually be available for the PC. The goal of the game is to race with style rather than simply getting to the finish line first. Doing tricks and  stunts earns players boosts, which can be unleashed for a devastating effect.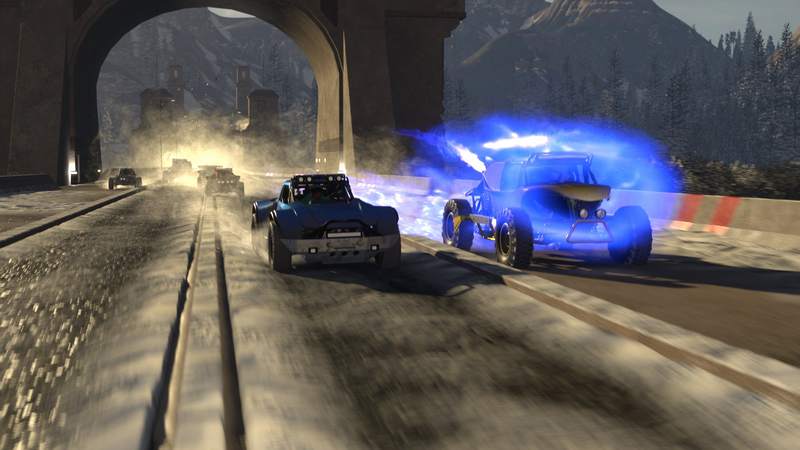 The announcement trailer shows different off-roading vehicles in various scenarios, racing with motorcycles and jockeying for position. Unlike in other Codemasters games, bumping into your opponent will send them flying but it won't completely destroy their car. The cars also handle differently, as it is more playful and is quite the departure from what everyone is familiar with from the company. The actual development team on Onrush consists of former Evolution Studios staff, who made Motorstorm and Driveclub. Which is not surprising, as Onrush looks like a Motorstorm successor.
Onrush will be available for the PlayStation 4, Xbox and PC with a summer 2018 release date.
Codemasters' Onrush SPGW Announcement Trailer