Colorful GTX 1080 Ti iGame Features Built In LCD Display
---
---
---
Samuel Wan / 6 years ago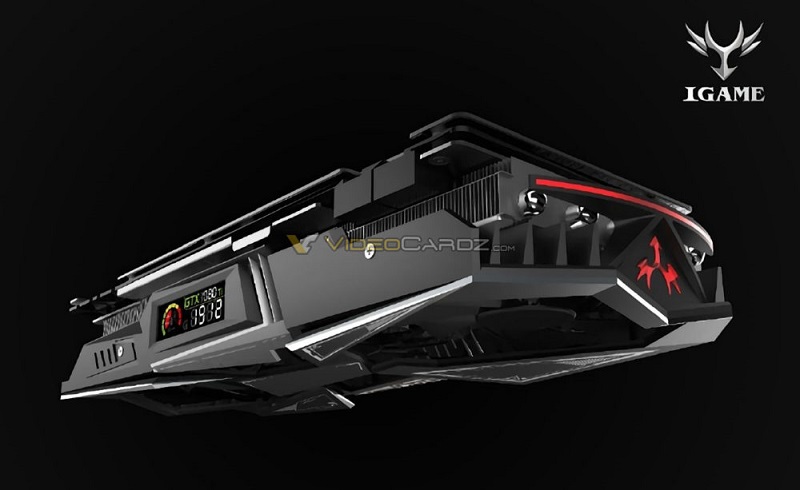 With ever continuing march of technology, previously unthought of advancements are getting added to the most mundane of products. Over the past couple of years, LCD displays have proliferated, with additions to all sorts of products like cases and motherboards. One of the latest applications is now set to arrive for the graphics card. From a leaked render of the new Colorful GeForce GTX 1080 Ti, we have what appears to be a built-in LCD display.
Placed on the front edge, the display would be readily visible when installed in a windowed case. The LCD appears to display the model, clock speed and what appears to be a load indicator. There is no word yet if the display can be modified to show other data like temperatures, memory speeds or fan speeds. Hopefully, Colorful will have a tool to allow customization and perhaps one day, an intrepid modder may play DOOM on the display.
While putting a LCD display on a graphics card seems a bit extreme, it does have its uses. In my opinion, it's a far better use of the space than just plain old LEDs. Colorful may even have it pop up error codes to help with troubleshooting diagnostics. There is no word yet on launch date or pricing at this point.