Commodore 64 Gets Modded to Mine Cryptocurrency!
---
---
---
Mike Sanders / 1 year ago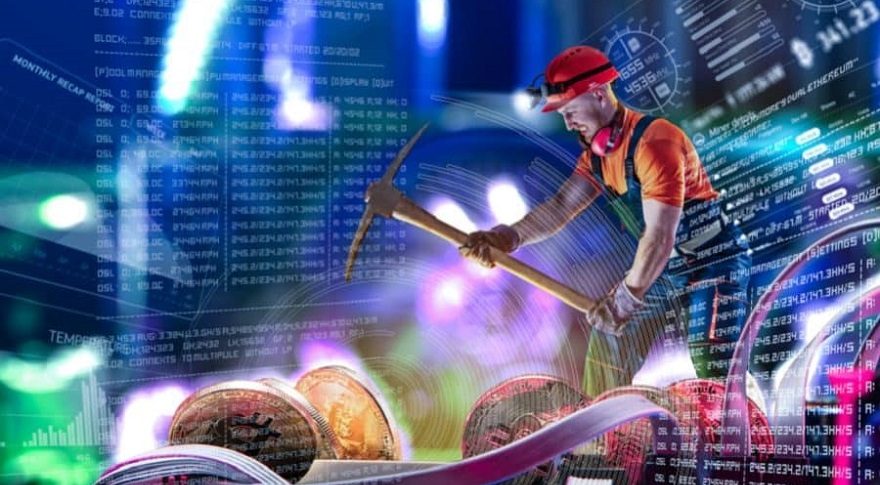 Although Bitcoin has hit a slump seeing around $15,000 wiped off its peak $65,000 value over the last couple of weeks, it still hard to deny that mining is still prevalent at the moment. Hell, it's arguably one of the biggest reasons why graphics cards are so hard to come by. Given its popularity, therefore, it's not exactly surprising to see that the modding community has been hard at work to try and make the unlikeliest of tech capable of getting in on the act.
For example, last month, we saw someone repurpose a Game Boy to start hashing its way to some coins. And in something directly inspired by that YouTuber '8-Bit Show And Tell' has decided to see if his Commodore 64 could generate some Bitcoin and, in a nutshell, yes, yes it can!
Commodore 64 Gets Modded to Mine!
Taking a slightly upgraded Commodore 64, by and large, the system is entirely as you would've expected to have seen sat on a desk back in 1982. The modifications largely boil down to making the system network compatible and, of course, writing some code to make it capable of computing hashes.
Overall, it's exceptionally impressive and if you want to learn more about it you can check out the video below.
What Do We Think?
Presuming you just skimmed through the video, I guess your biggest question is if the Commodore is actually any good at generating Bitcoin. Well, unsurprisingly, the answer is no. In its standard form, it only works at around 0.3 h/s. This is largely due to two factors. Firstly, the CPU utilised in this system is a rather basic model with an upgradable version available that would roughly boost this by around 20 times the original amount. Secondly, the mining code has been written in the C programming language, which isn't particularly efficient compared to 'pure machine language'.
So, while this figure could undoubtedly be improved, don't expect to see any pictures of 60 Commodore 64's strapped together mining away. In terms of achieving something pretty wacky and undoubtedly interesting, however, '8-Bit Show And Tell' we salute you. And if you want to show them some love, you can check out their YouTube channel via the link here!
What do you think? – Let us know in the comments!