Commodore 64 Joins Retro-Gaming Revival with C64 Mini
---
---
---
Ron Perillo / 4 years ago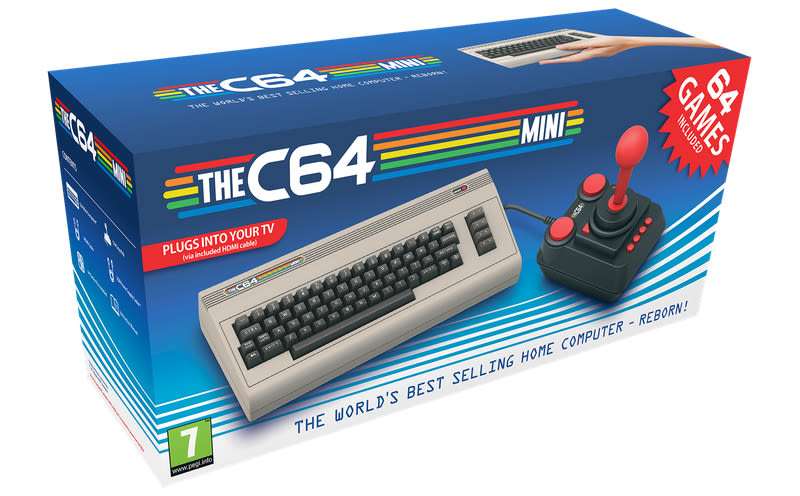 With every 80's kid going crazy over Nintendo's NES classic and SNES mini, it is hard for other vintage gaming consoles to not take notice. Even ATARI is also working on a new console and a major return to the market. Now, Commodore 64 is joining in the nostalgia remake bandwagon with the C64 Mini.
Commoder 64 Games Included
The C64 mini shrinks the Commodore 64 to about half the size, but it packs 64 games inside. This includes:
AlleyKat
Anarchy
Armalyte: Competition Edition
Avenger
Battle Valley
Bounder, California Games
Chip's Challenge
Confuzion
Cosmic Causeway: Trailblazer II
Creatures
Cyberdyne Warrior
Cybernoid II: The Revenge
Cybernoid: The Fighting Machine
Deflektor
Everyone's A Wally
Firelord
Gribbly's Day Out
Hawkeye
Heartland
Herobotix
Highway Encounter
Hunter's Moon
Hysteria
Impossible Mission
Impossible Mission II
Insects In Space
Mega-Apocalypse
Mission A.D
Monty Mole
Monty on the Run
Nebulus
Netherworld
Nobby the Aardvark
Nodes Of Yesod
Paradroid
Pitstop II
Rana Rama
Robin Of The Wood
Rubicon
Skate Crazy
Skool Daze
Slayer
Snare
Speedball
Speedball II: Brutal Deluxe
Spindizzy
Star Paws
Steel
Stormlord
Street Sports Baseball
Summer Games II
Super Cycle
Temple of Apshai Trilogy
The Arc Of Yesod
Thing Bounces Back
Thing on a Spring
Trailblazer
Uchi Mata
Uridium
Who Dares Wins II
Winter Games
World Games
Zynaps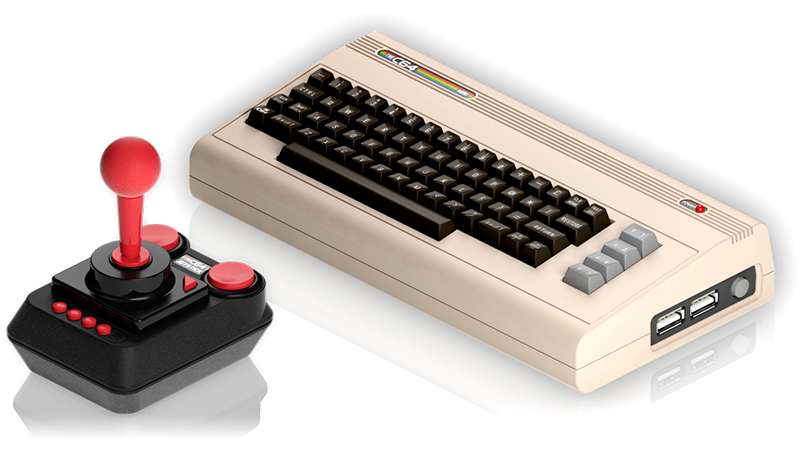 The C64 mini connects to a modern widescreen television through an HDMI connector. It also has two USB ports which allows for firmware updating. Of course, gaming is not the only thing the C64 can do. Users can also program their own games and run BASIC just like the full-size original. That is what sets this console apart, as it might be able to attract some of the DIY homebrew types.
Pricing and Availability
There is no definite release date set yet, however it will be out sometime in 2018. It seems to have a fair price tag too at $69.99 USD, which includes one joystick and HDMI cable.