Computex: Bitfenix Showoff The M-ATX Prodigy
---
---
---
Peter Donnell / 9 years ago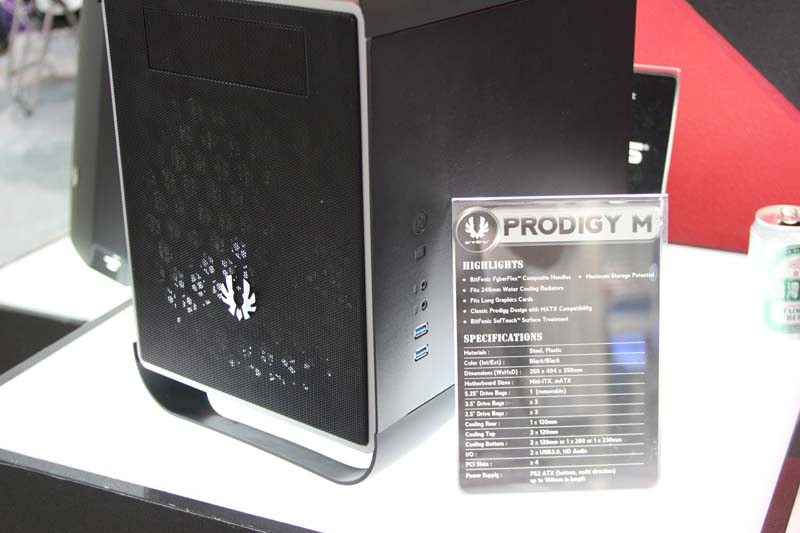 Bitfenix has been teasing for week that they had something big coming at Computex and they didn't disappoint us either! There have been rumours going around the web today that the M-ATX prodigy images are fake and we can tell you with 100% certainty that the product is very real, very awesome and we've got some great pictures of it too.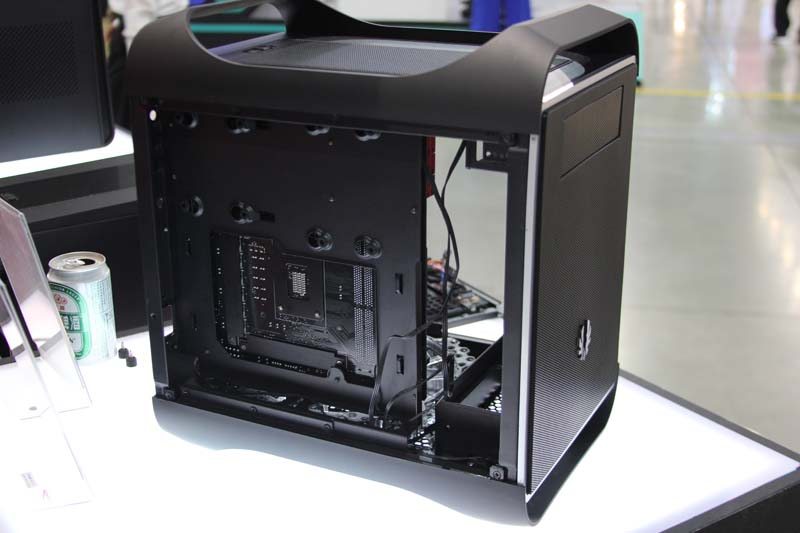 Cable management behind the motherboard is welcome new addition to the mix.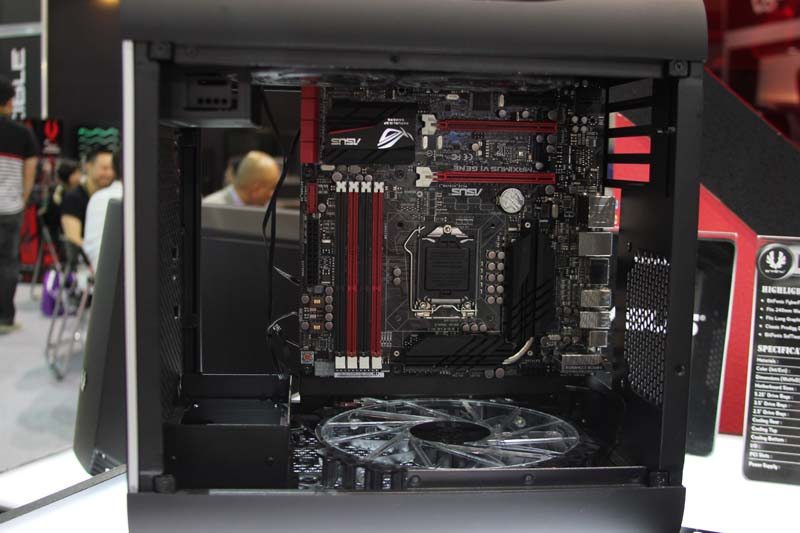 The new Prodigy doesn't look much (if any) bigger than the old one on the outside and it still has those funky FyberFlex Composite Handles on the top and bottom.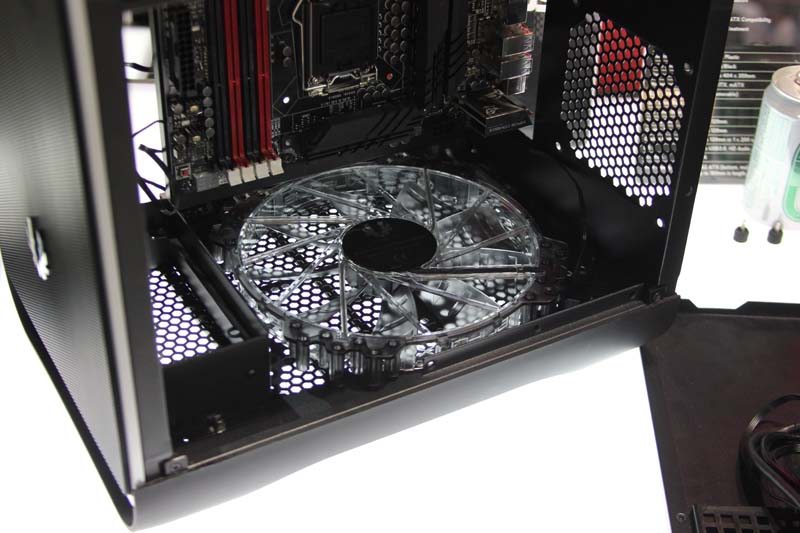 It supports a 240mm water cooling radiator, still has room for long graphics cards, but now it also has support for MATX motherboards, very impressive.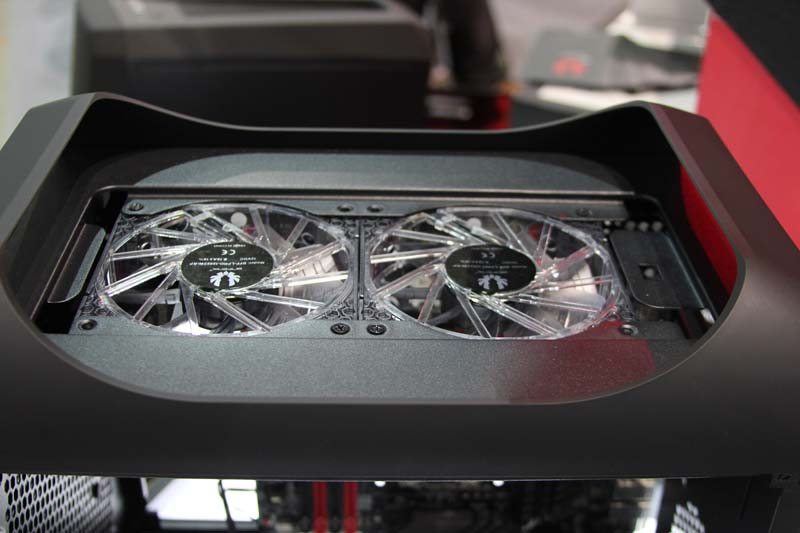 There is a removable 5.25″ bay, as well as room for 3 x 2.5″ and 3 x 3.5″ HDDs.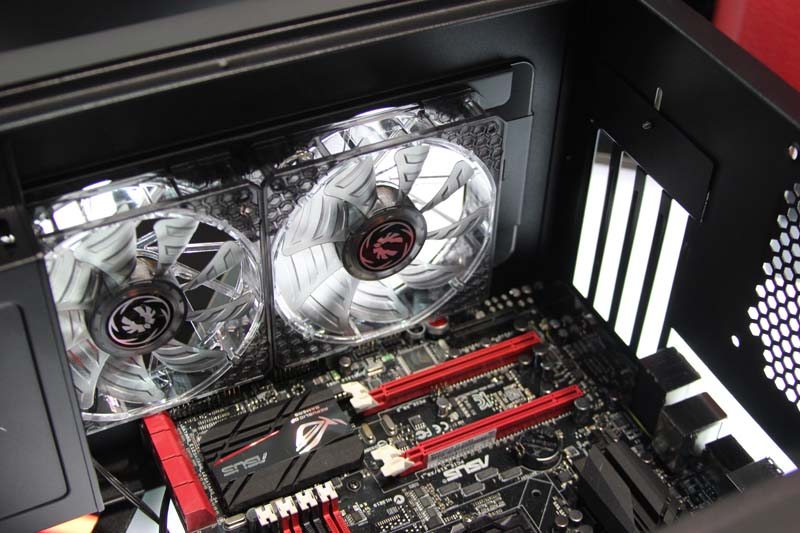 There's room for plenty of 120mm fans throughout but the bottom of the chassis can also handle a 200mm or 230mm fan.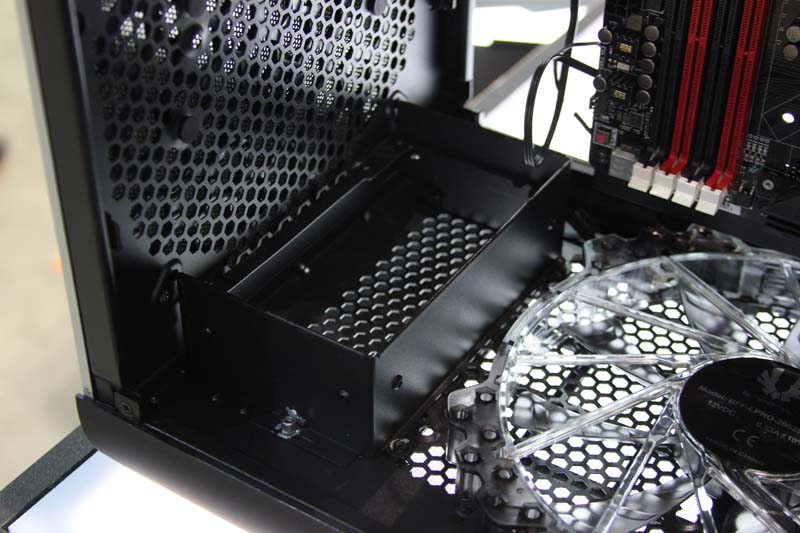 PS2 ATX PSU support, USB 3.0 and HD Audio as standard.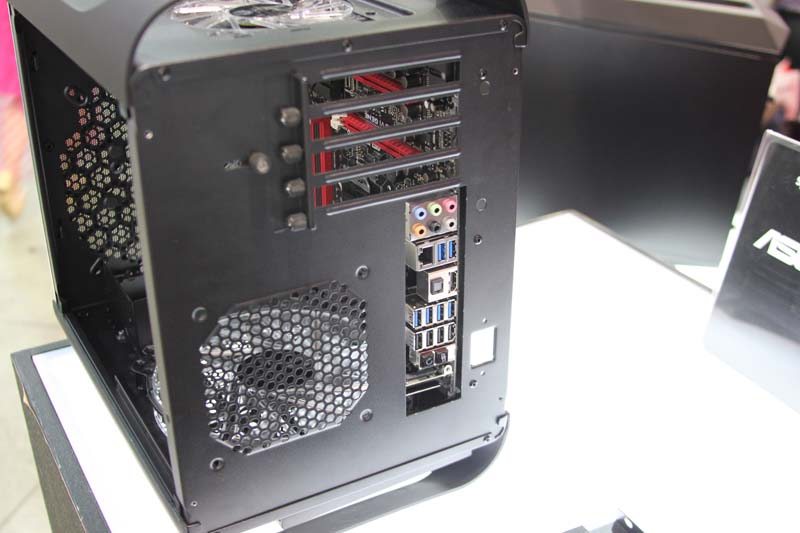 Motherboard orientation has been shifted to allow room for all these high end components, even the PSU has been shifted to the front with use of an extender cable that runs to the back of the chassis.
Put simply, my mind is blown and I can't wait to strip my own personal Prodigy system and fit it into the little beast! Well update you with release date and prices as soon as we know more.
Stay tuned to eTeknix for more Computex coverage in our Computex section.
Image(s) courtesy of BitFenix