Computex: Corsair Gaming Mice And Surfaces On Display
---
---
---
Peter Donnell / 10 years ago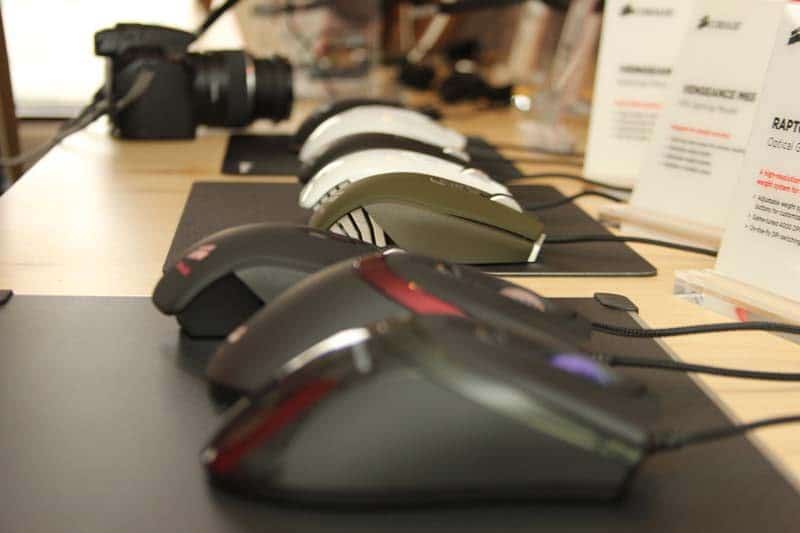 Corsair have been making a bigger push into the world of gaming peripherals recently and it's definitely paying off for them, they've created some of the best quality gaming mice on the market recently and I'm sure I'm not the only one looking forward to seeing what they come up with next.
Firstly in the image above you'll see three new mouse mats, these are the MM200, MM400 and MM600 and they actually look pretty good, given that surfaces often aren't very exciting, but the MM600 is dual sided and I can't wait to get hold of one for testing.
Also on display are the Vengeance gaming mice, a couple of which we've already reviewed here at eTeknix.
~The M95 is one of the best gaming mice on the market and it's also one of the most best made mice on the market too, we actually reviewed this not so long ago and you can check out that article here.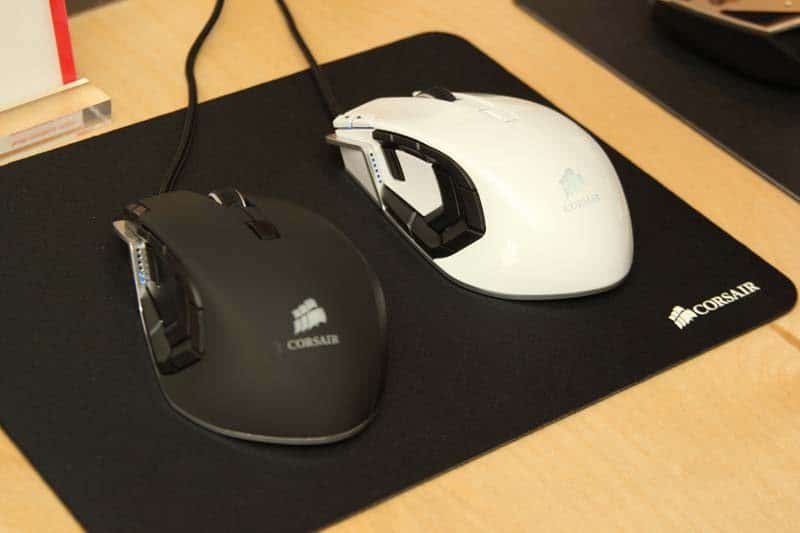 Another friendly face comes in the form of the new Raptor M40, a wide body gaming mouse that is a little more back to basics than something like the M95 but it still looks like it packs plenty of cool feautres.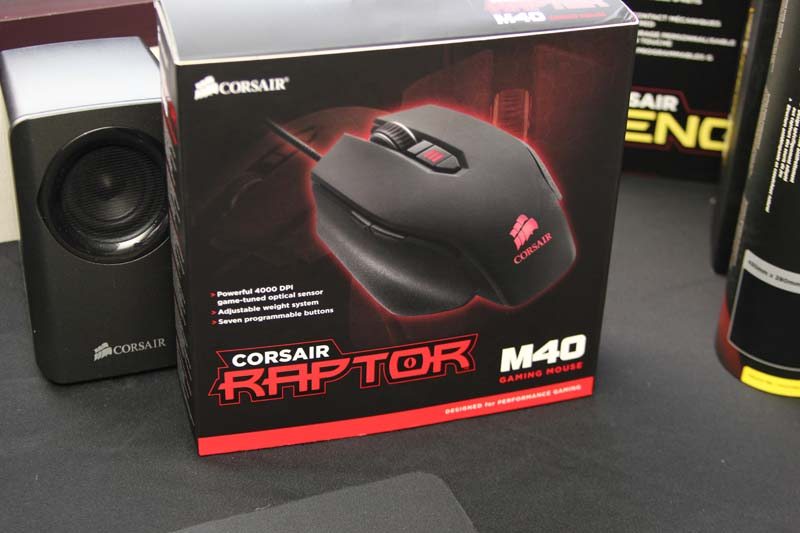 Adjustable weight, high DPI and good build quality are more than enough to make a good gaming mouse.
Here we also see the LM3 with it's funky red stripe around the top part of the mouse and the Raptor M30.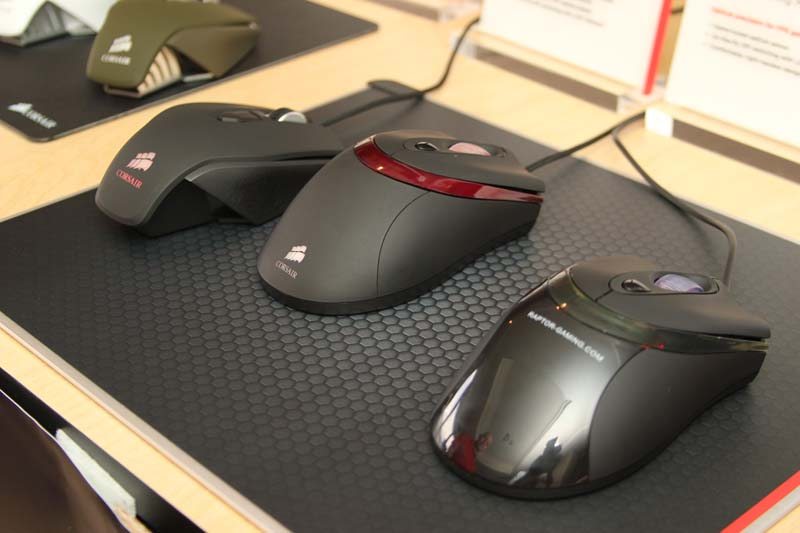 The M30 features a good, but less advanced sensor than the M40 and it doesn't have the weight adjustment feature but it will be interesting to see how well it performs as there is a big market for low to mid budget gaming mice.
The LM3 is pretty well equipped and looks like it has been built for comfort and while it says gaming mouse, it looks like its targeted to be a solid all rounder for day to day tasks too.
Nothing major exciting here unfortunately, but Corsair haven't long since released the M95 and they have just release a range of new keyboards. Corsair already have some award winning flagship mice on the market and I wasn't expecting them to push them out of the way with new products so quickly, perhaps later in the year or CES 2014 will be the time for more advances in Corsair mice.
Stay tuned to eTeknix for more Computex coverage in our Computex section.
Image(s) courtesy of eTeknix at Computex