Computex: Powercolor Showcase HD 7970 LCS Graphics Card
---
---
---
Ryan Martin / 10 years ago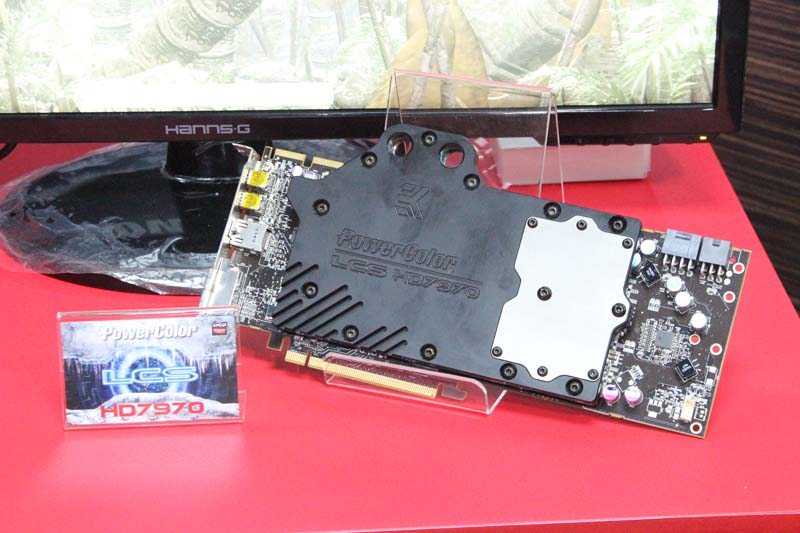 Watercooling graphics cards can be a bit of a nightmare, especially installing and fitting the block which is often one of the hardest parts. Furthermore you could go to all that effort and then you might have a rubbish quality GPU that doesn't even overclock very well. That's why Powercolor have shown us the LCS HD 7970 which is an AMD HD 7970 that comes pre-fitted with a EK GPU water block and factory overclocked to a hefty 1050MHz, up from 925MHz stock.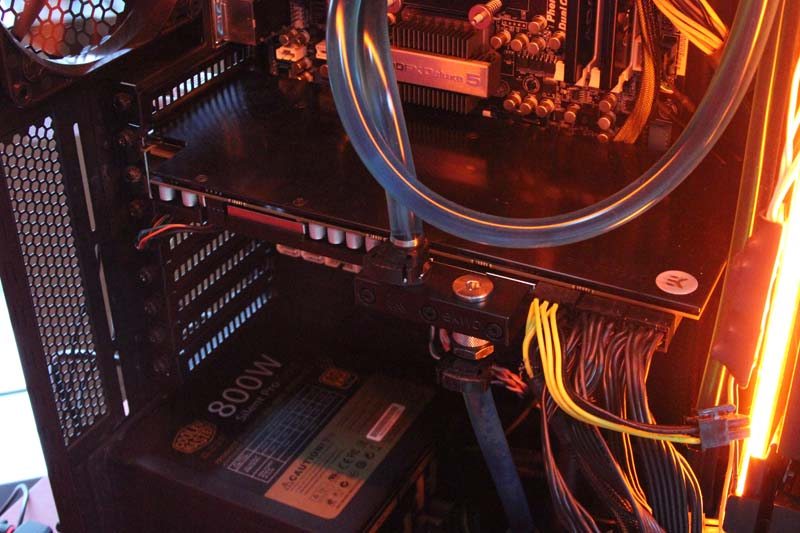 Here you can see the Powercolor LCS HD 7970 in ac tion and it literally was as easy as plugging in a couple of tubes and being ready to go. The graphics card also comes with a black backplate to cool components on the rear side of the PCB.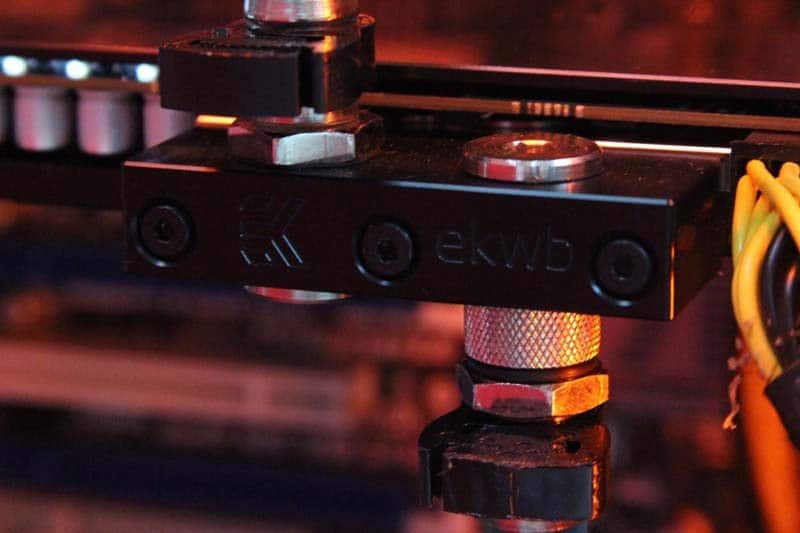 The EK branding is generally quite subtle across most of the graphics card but on the fittings area at the top it is quite clear to see.
Powercolor's LCS HD 7970 is already out and on the market and costs around $650+.
Stay tuned to eTeknix for more Computex coverage in our Computex section.
Image(s) courtesy of eTeknix at Computex