Computex: Sapphire Unleash Atomic HD 7990 Graphics Card Kit
---
---
---
Ryan Martin / 10 years ago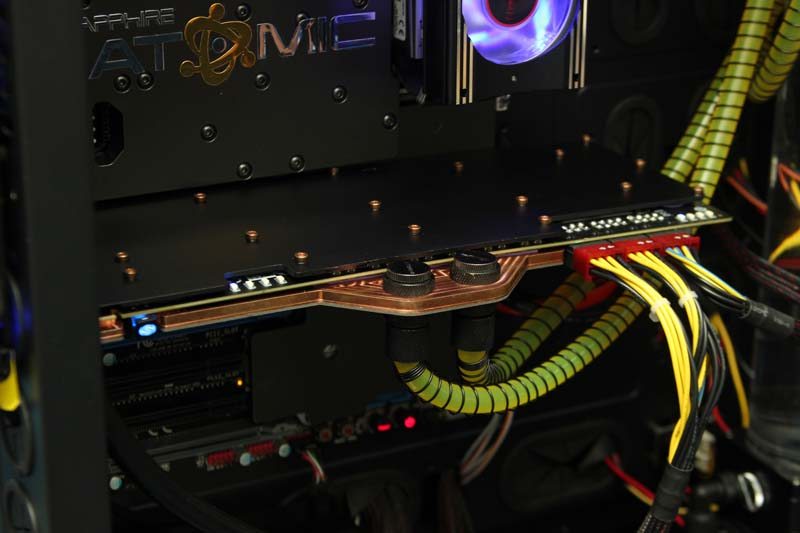 Sapphire's Atomic branding has typically been reserved for their absolutely highest end products and today what they showed us at Computex is certainly no exception. Using AMD's latest graphics card release Sapphire have developed the Atomic HD 7990 graphics card. This HD 7990 uses a custom designed 12 layer PCB, high grade VRM, 12 phase vGPU, 4 phase VDDCI and a 2 phase MVDD but most importantly some hefty overclocks from the factory.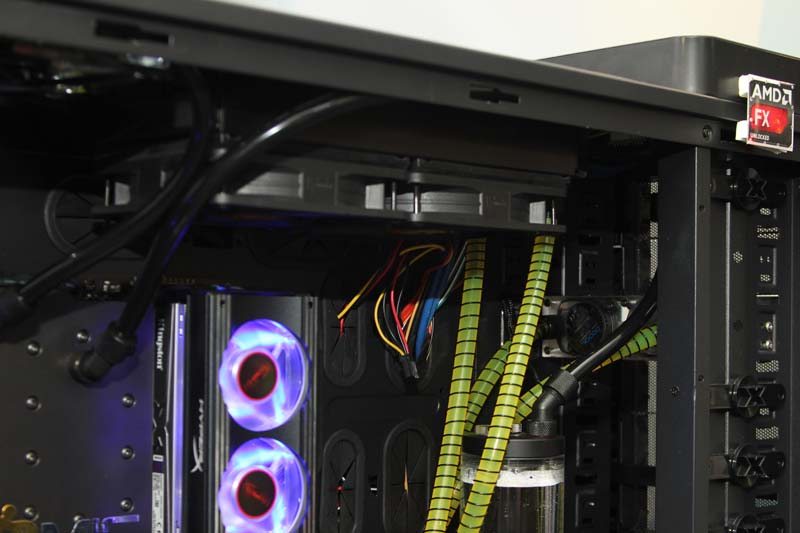 Unsurprisingly this beast uses three 8 pin power connections and an aluminium back plate but the real star of the show is the custom water cooling kit it comes with. It is certainly nothing like a typical closed loop AIO system as they provide custom looking parts such as 5.25 inch pump bay res (pictured below), custom Atomic styled tubing  and a custom 240mm radiator with Sapphire's own fans that they used on their own Vapor-X CPU cooler.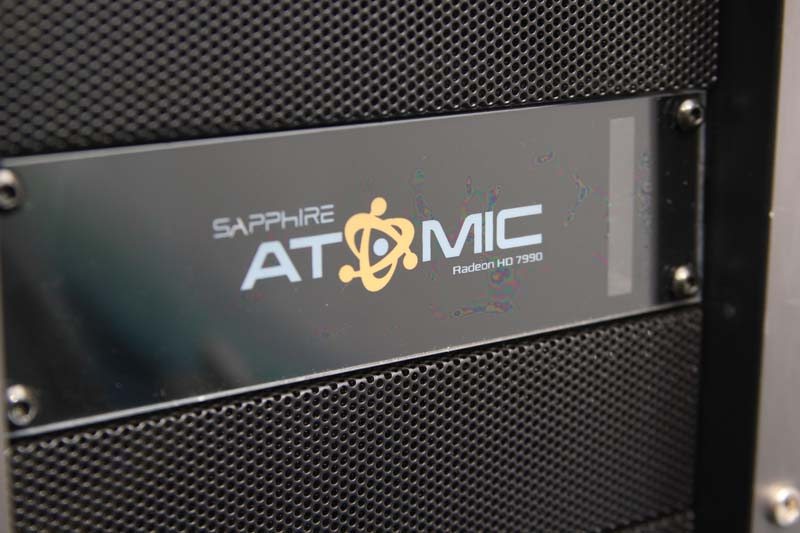 The entire water cooling system is going to be part of the package, that is the 240 rad, 5.25 inch bay res and the GPU waterblock obviously paired with the custom HD 7990 graphics card. There were Atomic branded CPU and chipset waterblocks in the demo system and it is quite possible Sapphire will throw those in too for good measure as they have in the past done this before.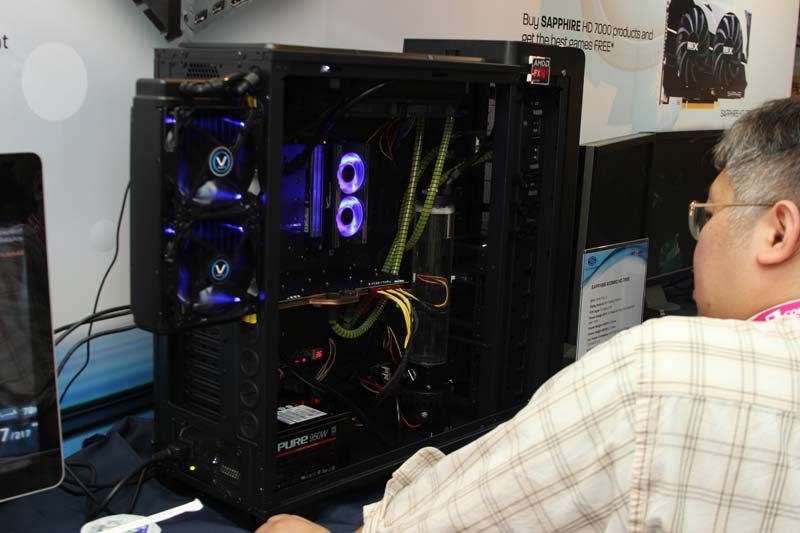 Sapphire haven't announce availability or pricing just that it is "coming very soon" according to Sapphire representatives in a video on their YouTube channel:
[youtube]http://www.youtube.com/watch?v=uip4n5ZFh98[/youtube]
Stay tuned to eTeknix for more Computex coverage in our Computex section.
Image(s) courtesy of eTeknix at Computex