Computex: SilverStone Showcase Strider Gold Premium Model Power Supplies
---
---
---
Ryan Martin / 10 years ago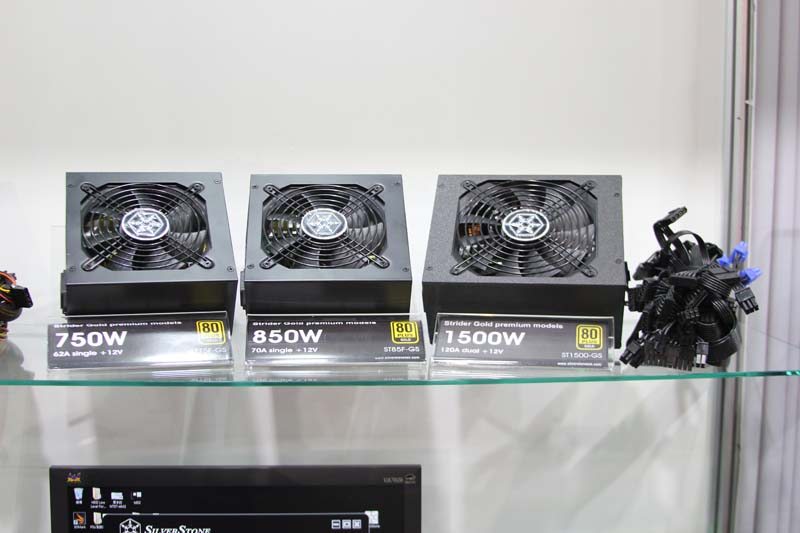 In addition to their rather impressive 1200W digital Zeus power supply SilverStone also showed us their Strider Gold Premium Model power supply series. This consisted of three wattages, 750W, 850W and 1500W. The main selling point with these is that they have very strong 12 volt rails.
The 750W model is capable of 62 amps via a single 12 volt rail while the 850W model is capable of 70 amps on a single rail. The 1500W model does 120 amps over two 12 volt rails meaning 60 amps per rail. The 750W and 850W models both use a 120mm cooling fan while the 1500W model uses a larger 135mm cooling fan.
All three of these power supplies have 80 Plus Gold certification and opt for fully modular designs with flat black cables. No pricing or availability was announced but no doubt these power supplies are coming very soon.
Stay tuned to eTeknix for more Computex coverage in our Computex section.
Image(s) courtesy of eTeknix at Computex