Computex: Thermaltake Exhibit Water 3.0 Pro Series Closed Loop Coolers
---
---
---
Ryan Martin / 10 years ago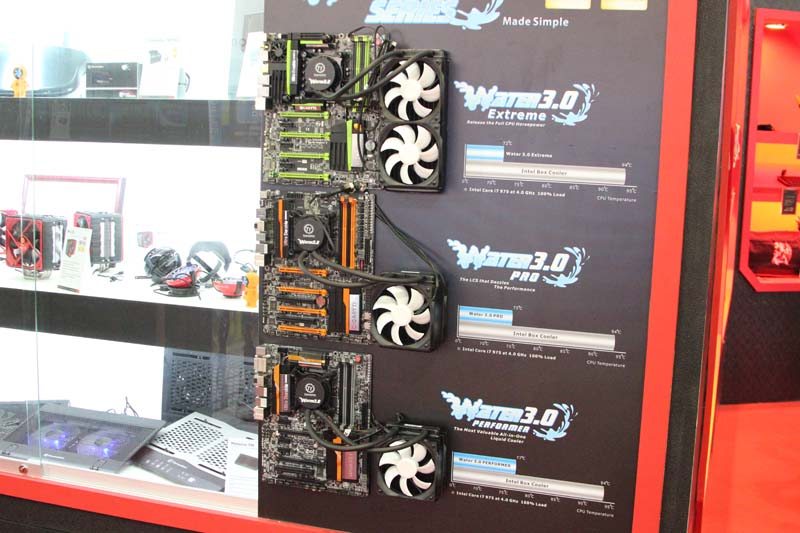 Thermaltake slipped the Water 3.0 series of all in one closed loop CPU coolers in rather quietly but they have been showing them off a bit more at Computex 2013. The new line up from Thermaltake includes the Water 3.0 Extreme, Water 3.0 Pro and Water 3.0 Performer. We have actually already reviewed the Water 3.0 Pro and we found it to be a very high performance unit for its relatively compact 120mm form factor.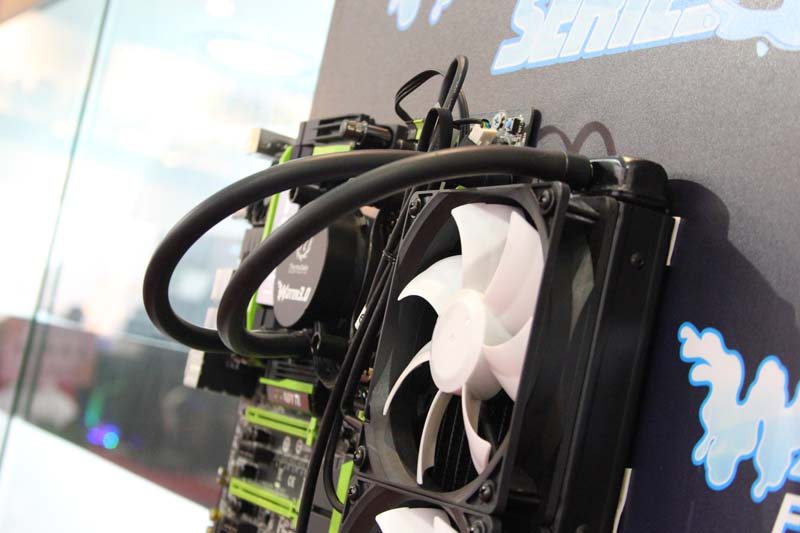 Both the Water 3.0 Performer and Extreme use a single thickness radiator of 27mm, except one is a 120mm unit (the Performer) and the other is a 240mm unit ( the Extreme).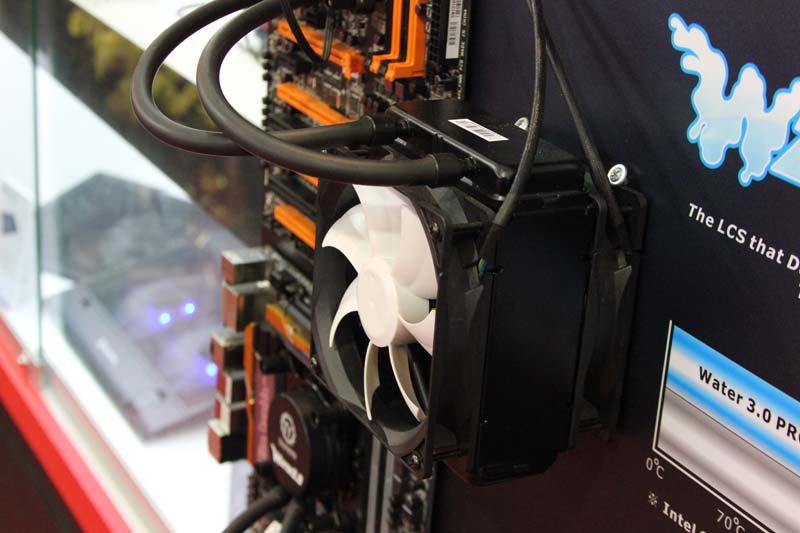 The Water 3.0 Pro uses a double thickness 50mm radiator. The main difference between the Water 3.0 and Water 2.0 series is that the pump head has been redesigned to give better flow and it is slightly more powerful while the fans have also been tweaked to eek out some extra performance over older generation models. The base design of these units is made by Asetek and Thermaltake add their own fans and warranty to these products.
Stay tuned to eTeknix for more Computex coverage in our Computex section.
Image(s) courtesy of eTeknix at Computex