Cooler Master CK530 RGB Mechanical Gaming Keyboard Review
---
---
---
Peter Donnell / 3 years ago
A Closer Look and Performance
---
For a more "affordable" model from Cooler Master, it still has many of the style points of their more premium £100+ models, which is great. It's a fantastic looking keyboard, and that brushed aluminium top panel really makes it stand out on the desktop. I also love that they went with a TKL model, as they free up so much desktop space. Of course, they're much more portable too. It is a subjective thing though, but don't worry, the CK550 is the full-size version of this same keyboard. For now, though, let's get back to the CK530.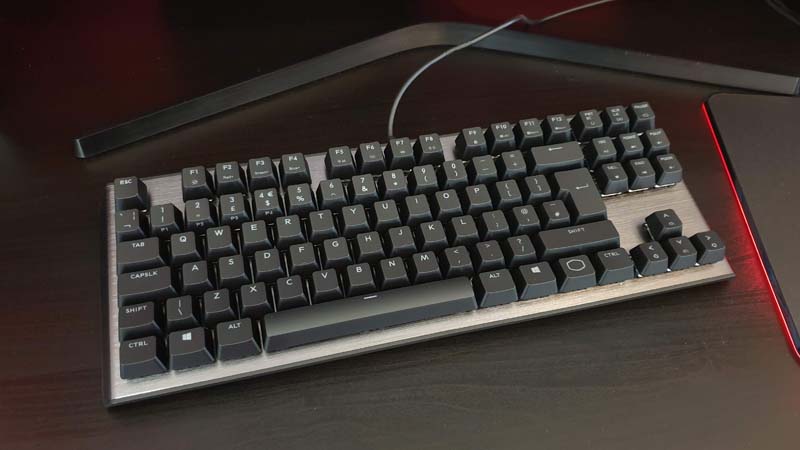 The keyboard features a nice wedge shape to it, and yes, I do have the stands deployed here also. The key profile is nicely staggered too, so even raised, it has a fairly flat and fast typing angle that's pretty comfortable to use. That's a good thing too, as it doesn't come with a wrist rest so that low front edge is appreciated.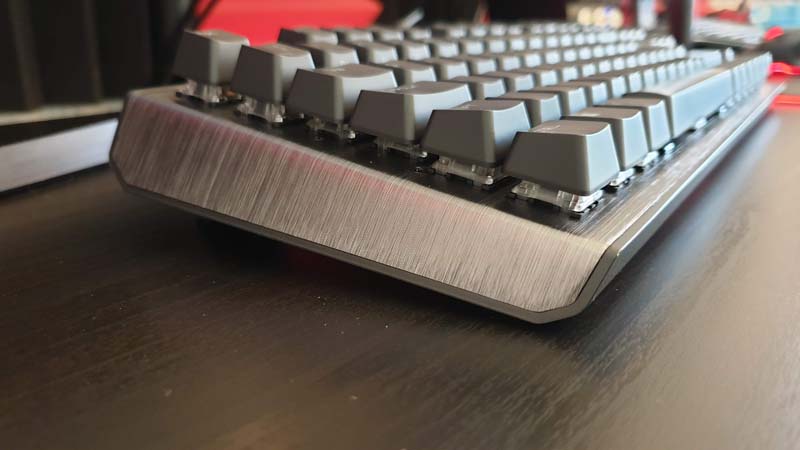 On-board Controls
As with pretty much all Cooler Master keyboards these days, you can control virtually everything from the keyboard without software. However, if you prefer software, it's available to download and you can use that too. Of course, it's completely optional and you can enjoy all the RGB benefits and more without it.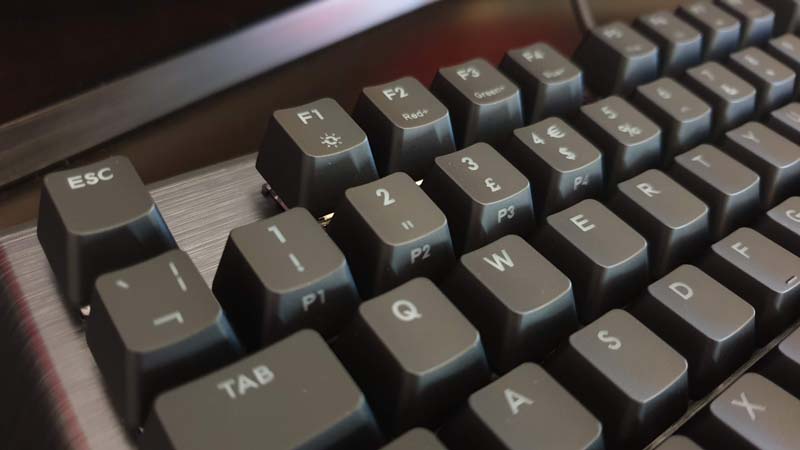 Using FN-Shift, you can customise lighting profiles, presets, record lighting effects, gaming macros, and much more.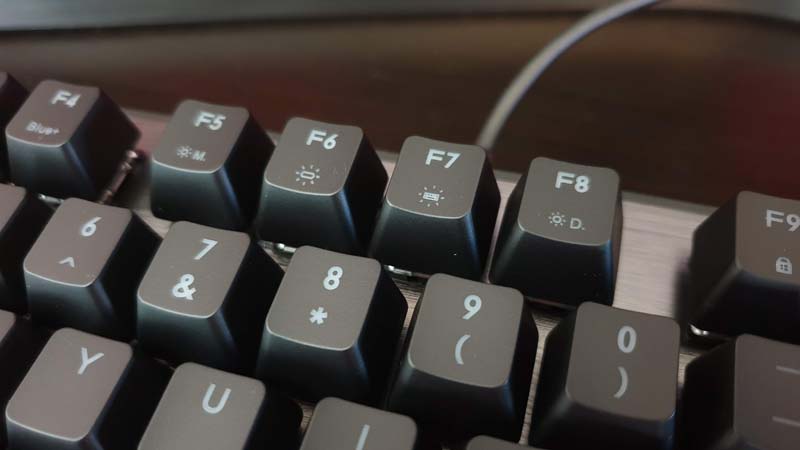 Multimedia
There are even some FN-Shift multimedia controls here too. Being able to skip through your music, record complex macros and more on the fly is a wonderful thing to have. Not everyone can be bothered to pause their game, tab out, record the macro and come back. Plus, that's just wildly impractical if you're gaming online anyway.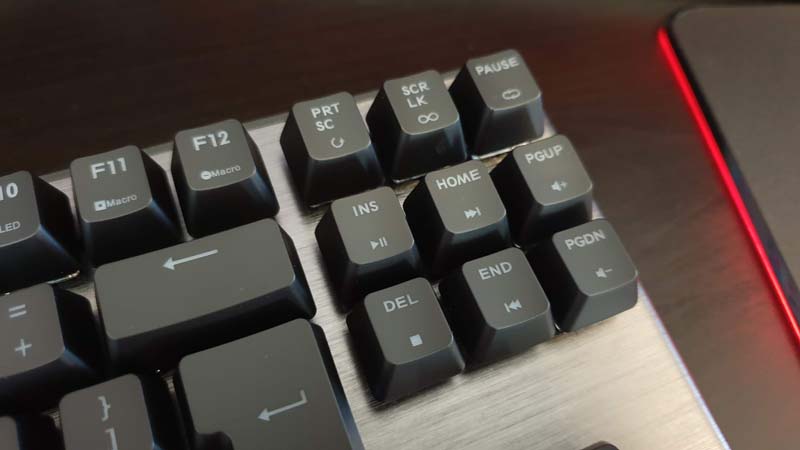 As I said before, the keyboard doesn't use the usual Cherry switches we often see from Cooler Master keyboards. They use GATERON switches. Honestly, I had no idea until I looked under here, they feel and sound like Cherry, until you realise they're not. I've never used GATERON Blue before, but they're damn close to Cherry; more so than Kailh I think.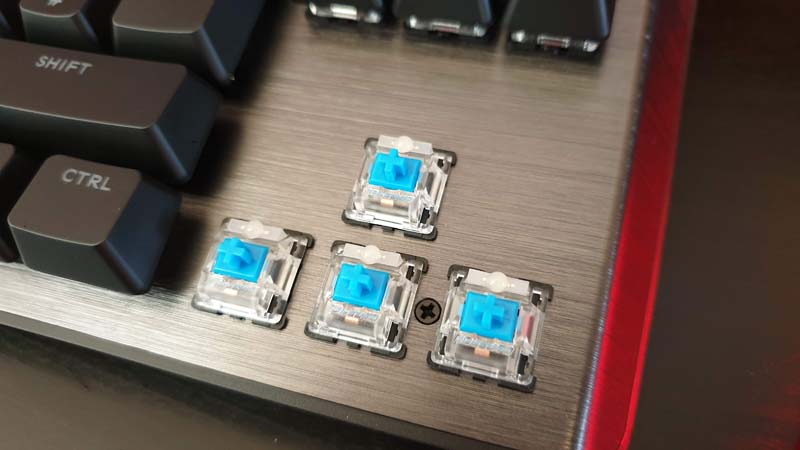 The main difference being the more localised lighting tech. Cherry can light more of their switch more evenly. However, this should be fine given the switch design and key caps used on this keyboard.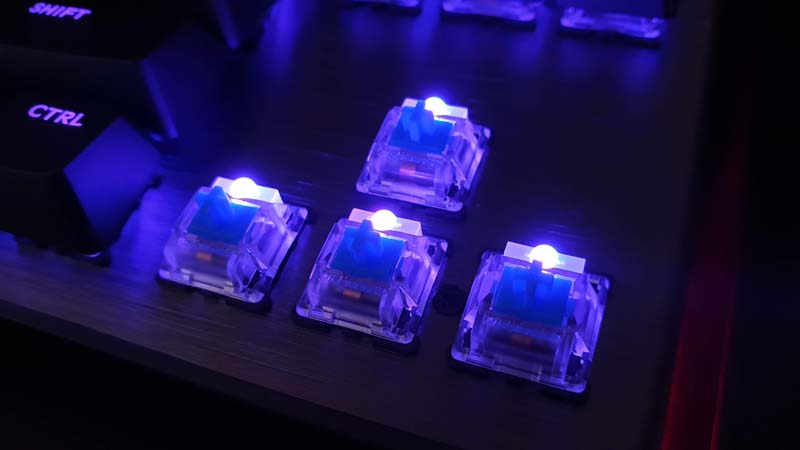 Ergonomics
For working and gaming, I found this keyboard to be pretty darn comfortable. That's quite surprising, as I always use a wrist rest and this doesn't have one. However, the overall angle, switches, and ergonomics seem to fit well. Plus you can buy your own wrist rest for a few quid anyway if you really want one that badly.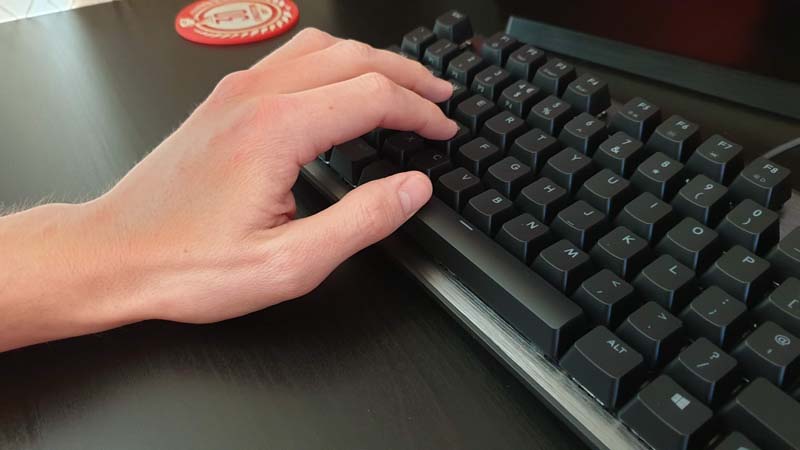 Then again, if you type with elevated wrists like you're (sort-of) supposed to, the keyboard angle is very forgiving anyway; the choice is yours.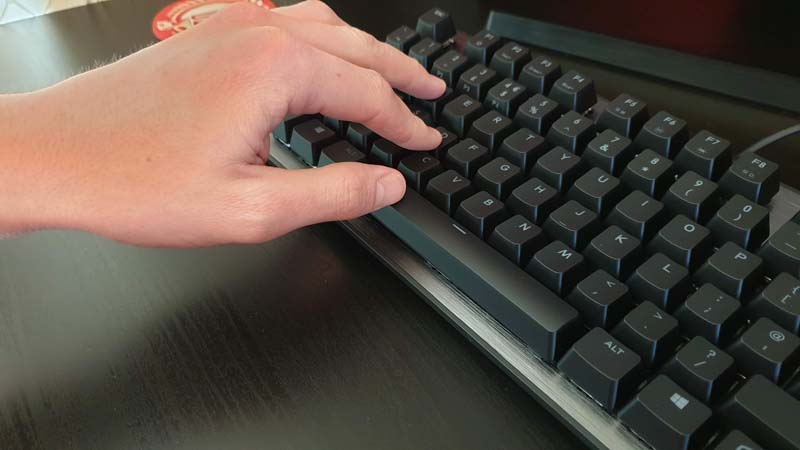 Lighting Tech
As I said before, the switches used do light up the keyboard very evenly, despite their localised lighting design. There's a lot of light coming through that nice and clear laser etched font. Plus they throw a lot of light downward, that illuminates between the keys really well. Furthermore, the brushed aluminium finish does a fantastic job of reflecting and diffusing the light for a softer look too.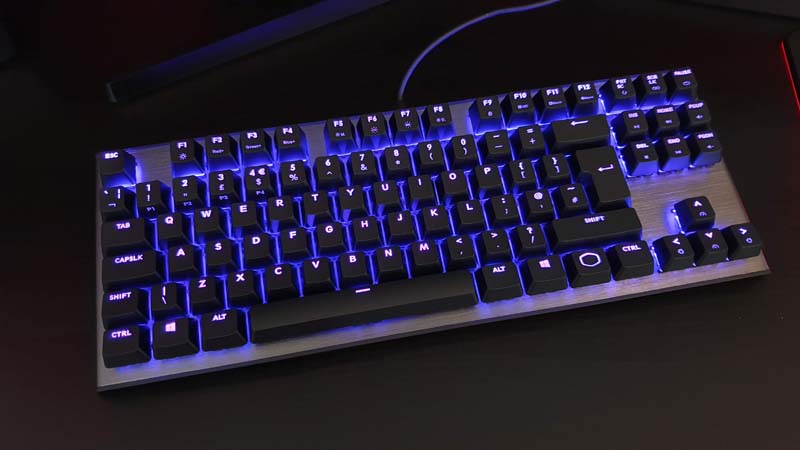 Being able to control everything from the keyboard is great too. Hold the FN-Shift and you can dial in any key to any colour you desire. It's unlike many people will though, as there is over a dozen amazing lighting effects built-in. You'll find rainbow fades, firework effects, reaction effects, preset solid colours and more. Just tab through them and pick the one you love and leave it, that's what I would do. Actually, I quite like the default purple and would leave that for myself.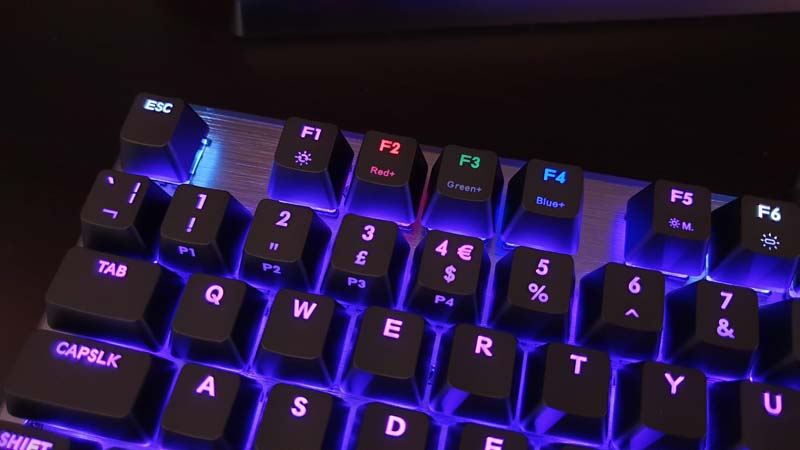 Gaming
For gaming, the switches are very good indeed. I'm not a fan of blue switches myself, they're just too darn noisy (for my girlfriend) to tolerate; especially given how fast I type. It sounds like machine gun fire. However, from a user perspective, their tactile feedback gives you added confidence and precision while mashing the keys that are great for gaming.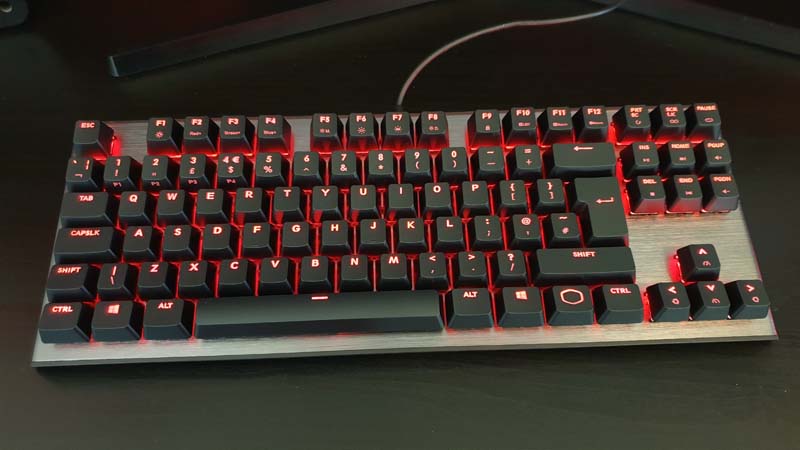 Plus, with cool gaming profiles like this, you can easily dial the lighting to your most important hotkeys. More affordable it may be, but the CK530 has all the gaming credentials you desire.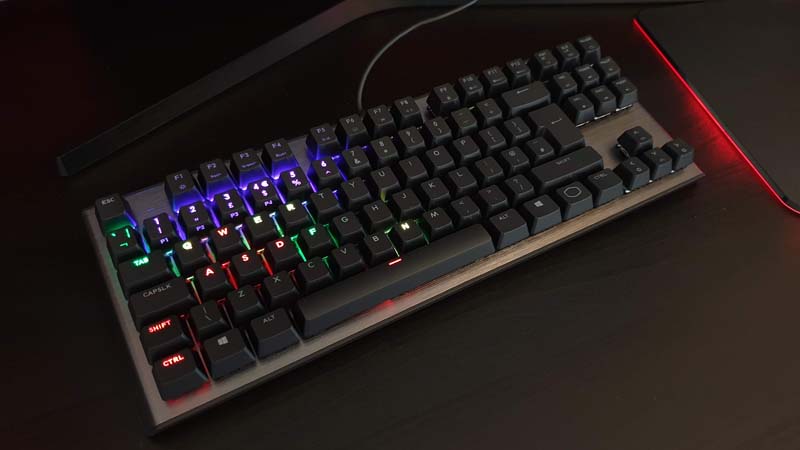 Overall though, it's a lovely keyboard to type on in the office. Blue switches are still too noisy for me, but with a choice of these, red or brown switches, you can pick your favourite anyway. Switch choices are so subjective anyway.