Cooler Master CM Storm Mech Aluminum Keyboard Review
---
---
---
Peter Donnell / 10 years ago
Introduction
---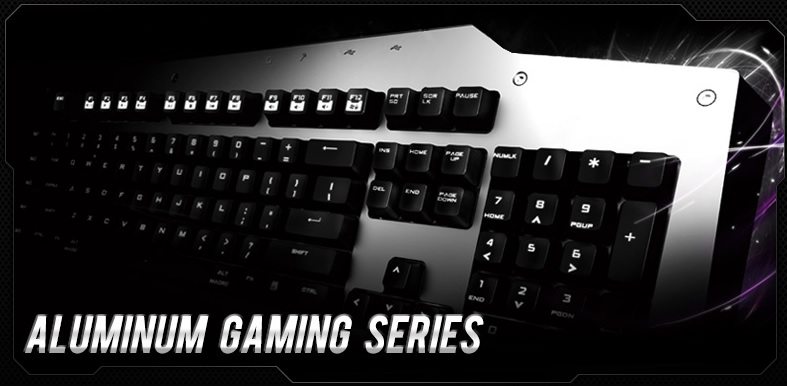 Remember last week we took a look at the gorgeous Pulse-R Aluminum headset from CM Storm? And how we promised to follow it up again with another review from the same aluminium loving range of peripherals? Well here we are, delivering on that promise and we kick things off today with the CM Storm Mech mechanical keyboard.
Aluminium is the cool, of course aluminium has always been cool when it comes to designing PC components and peripherals, but it's taken a brand like Cooler Master to realise that fact and bring something to market. Not content with just a single product, CM Storm have released a whole set of aluminium products, first we have the Pulse-R gaming headset that we reviewed last week, today we have the Mech keyboard and next week we will be looking at the Reaper mouse. While the three products are not sold as a set, they are designed to look great together.
Available for around £125 here in the UK the Mech isn't exactly cheap, but in that respect, mechanical keyboards never are. While £100+ mechanical gaming keyboards are not uncommon, this price puts the Mech into the firing line of some truly fierce competition from Razer, Corsair and Ducky, all of whom have similar priced products that have proven themselves to be a solid investment. I have high hopes for the Mech, the Pulse-R headset was incredible and if the keyboard is half as good as that, we'll be off to a good start. So let's get right to the good stuff and see what CM Storm have to offer here.
As you can see from the specifications below, there are three switch types available, but the model we are taking a look at today is th SGK-7000-MBCL1 which features Cherry MX Blue switches. It is also backed up with 64 N key rollover, loads of macro functions, LED back lighting, dual USB 3.0 ports and a mini USB port for charging devices and 128k of on board memory (for macros and profiles settings).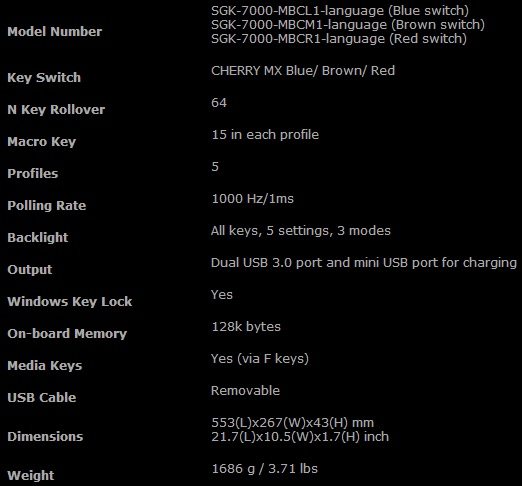 The front of the box features a stylised image of the keyboard, as well as a quick run down of some of the major features. There is also a logo in the bottom right which details what kind of MX Switch the keyboard has, which in this case is MX Blue.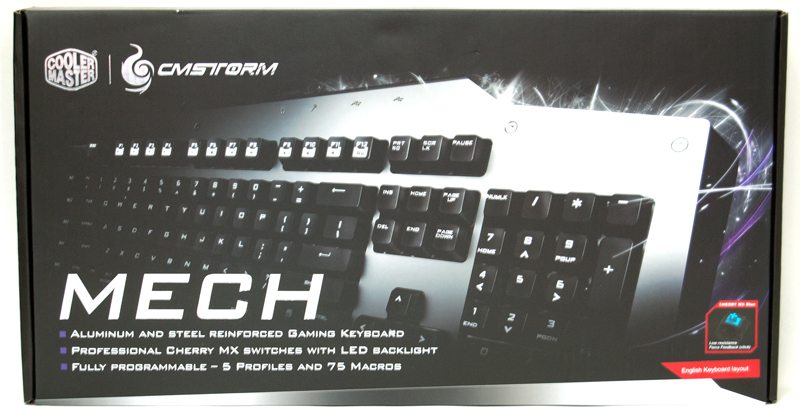 Around the back we have a few more specifications, as well as some close up images of the removable aluminium plate and the extra USB 3.0 ports on the back of the keyboard.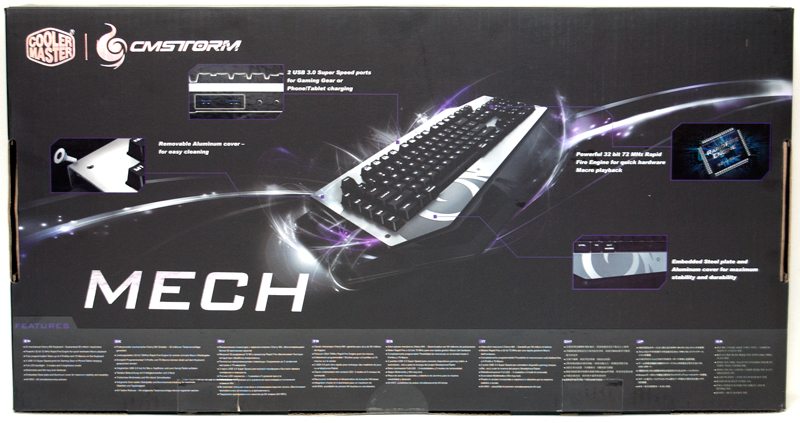 It's also worth noting that this box is HUGE! Although given that mechanical keyboards are heavy to begin with and that this one has a slab of aluminium on top also, it's nice to have that extra padding around it, especially if you order online.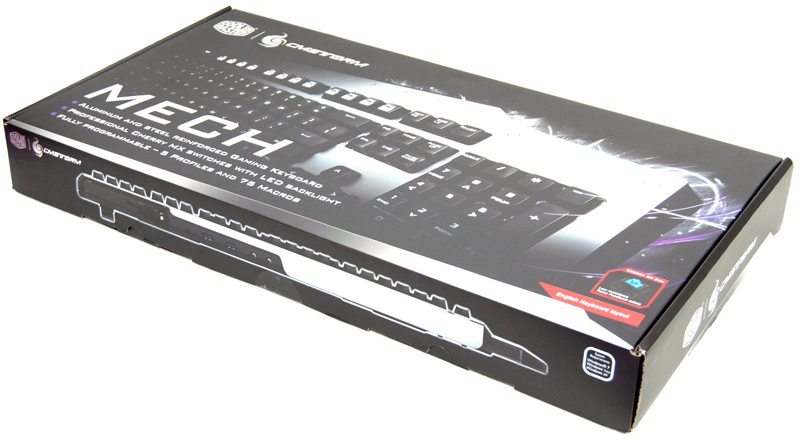 Inside the box we see some foam padding and extra thick cardboard on the lid, as well as plenty of soft foam padding around the keyboard and a scratch proof cover over the keyboard its self.
Finally we see CM Storm have also added a protective film to any of the glossy plastic sections of the keyboard.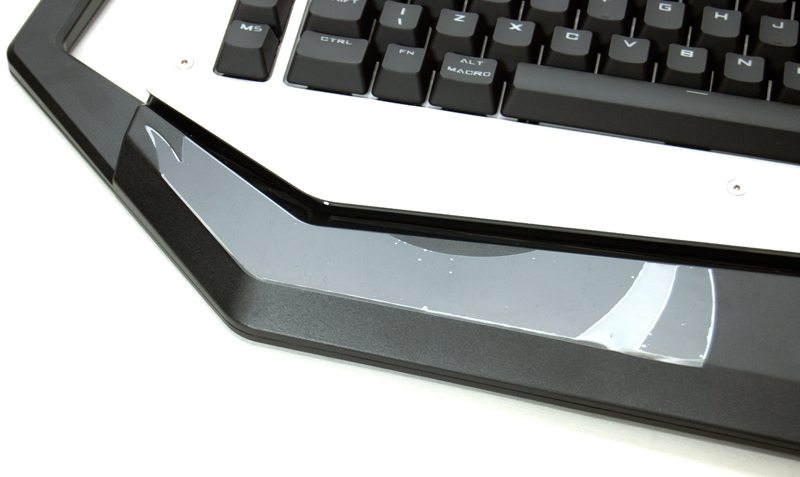 In the box we found a handy user guide that walks you through all the major features, a key cap removal tool, a small Allen Key and durable USB 3.0 cable.