Cooler Master Cosmos II Super Tower Chassis Review
---
---
---
Peter Donnell / 9 years ago
Introduction
---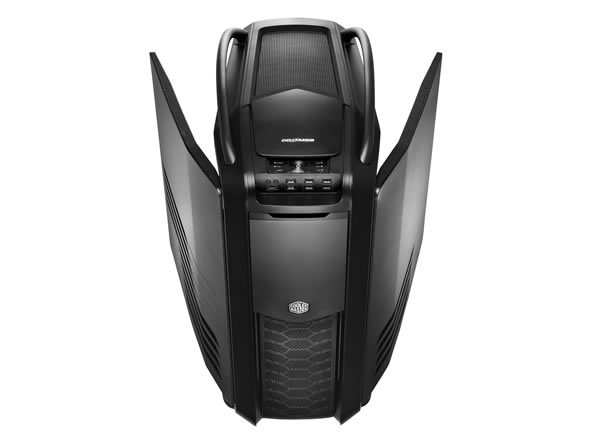 Today we are lucky enough to take a look at one of the most prestigious chassis designs on the market. Many of you will already be familiar with the Cosmos II as it has actually been on the market for a couple of years now, but it is still extremely desirable, popular and from what we've seen of it at trade shows or in custom builds, it is still awesome. This may not be a brand new product, but it's still very much a flagship chassis for Cooler Master, and it's the first time we've been able to get in close and take a closer look at what it has to offer.
Big chassis are gaining in popularity recently, the ever-increasing popularity of water cooling has led many gamers, system builders, and general enthusiasts to use bigger and bigger radiators as they seek to push the performance of today's latest hardware to the very limits. Many high-end components demand a lot of space, bigger motherboards allow for more graphics cards, longer chassis allows for longer graphics cards, massive amounts of storage space allows you to create epic raid configurations and then you need more room still to keep all of it running cool and quiet.
The Cosmos II ticks many boxes, it's big and heavy, promises class leading build quality and design, has room for dual socket motherboards, multiple graphics cards and a huge array of storage drives. On top of that it's fitted extensively with mounts for extra cooling, dust filters and radiator mounts. In short, there isn't much this chassis doesn't promise to be able to do and for anyone building an extreme performance rig, the Cosmos II looks to be a great starting point. So with that said, lets take a closer look at what this chassis has to offer and see if it really can live up to both our expectations and to the level of quality that it promises.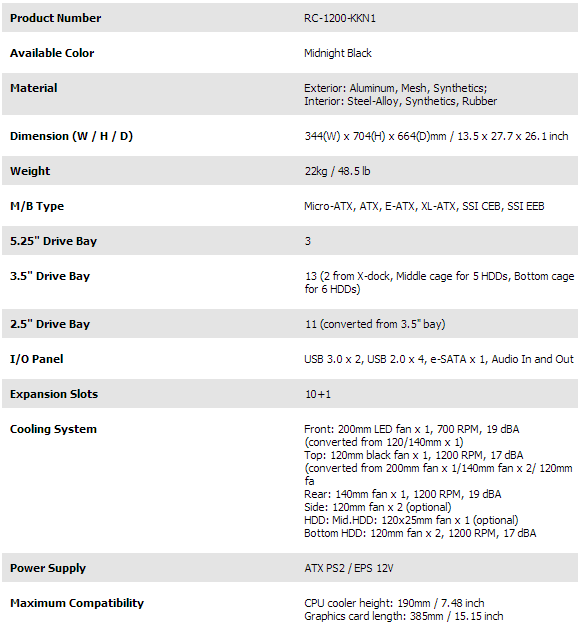 The packaging is really nicely designed, with a great image of the chassis on the front. The box is nothing short of huge and is extremely heavy to handle.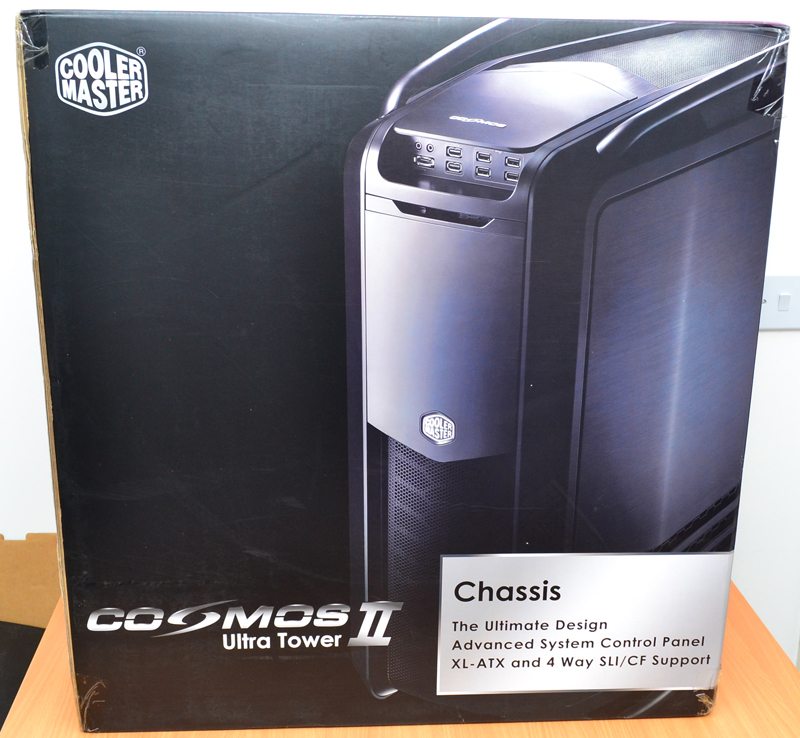 Around the box we have three more images of the chassis, this time detailing some of the internal and external features such as HDD support and cooling mounts. In the box we also found the usual assortment of cable ties, screws, washers and an easy to follow instruction manual.