Cooler Master Going Big on Cooling at Computex 2019
---
---
---
Peter Donnell / 3 years ago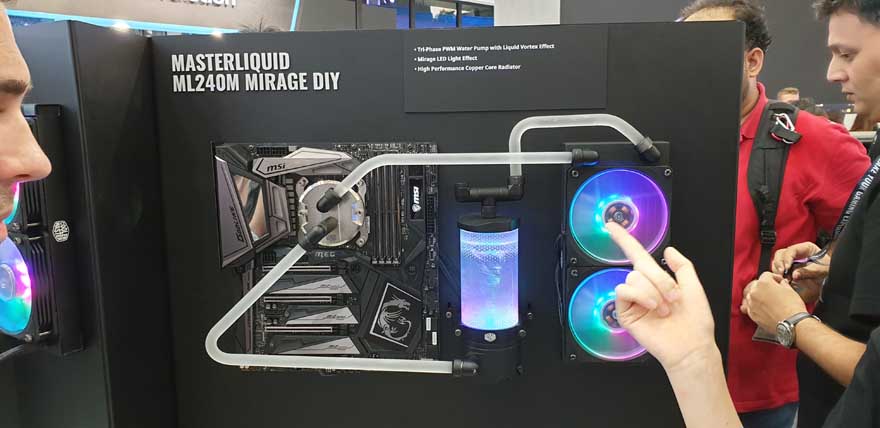 Cooler Master Cooling
Where do I even start with this sheer wall of new Cooler Master products! I guess, with the ML240M Mirage DIY! It's a reservoir, that much you can see. However, with its tri-phase PWM water pump, it can generate a liquid vortex effect that is just hypnotic to watch. It features their Mirage LED lighting effects too, throwing a rainbow of subtle colour through the water. The whole thing is paired up with their 240mm high-performance copper core radiator too. Unfortunately, that's all we know atm, it spins and it shines though, and that was enough to have us sold.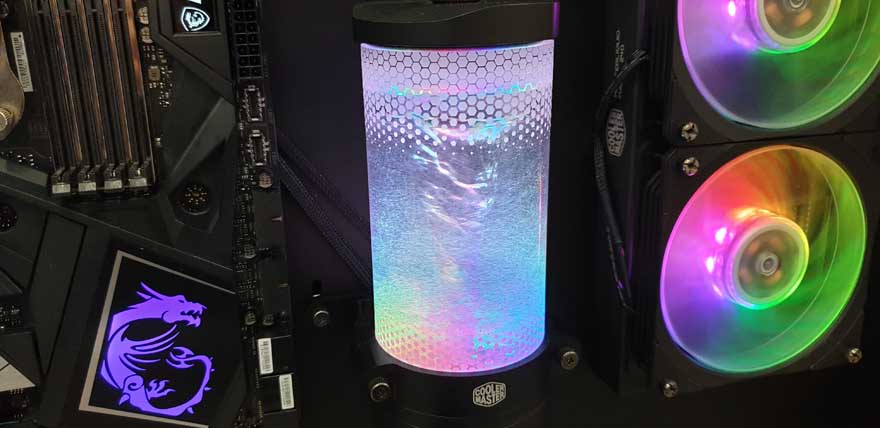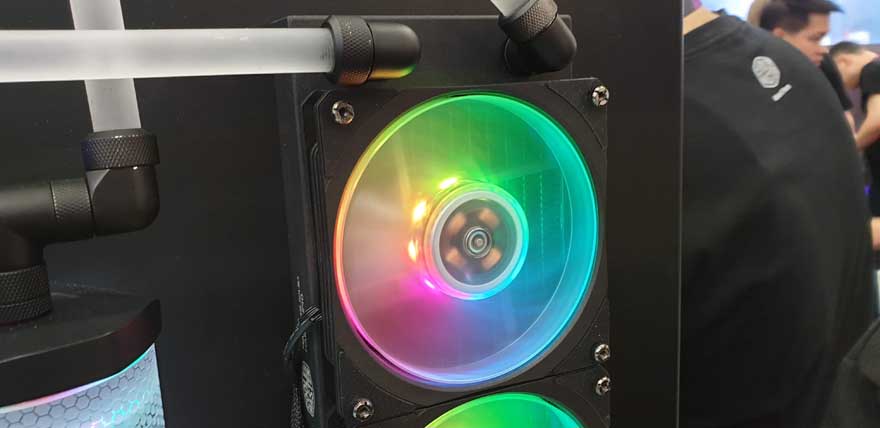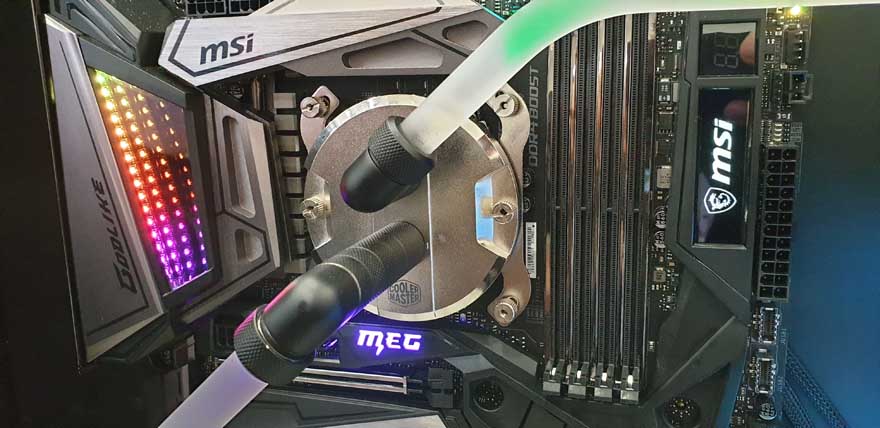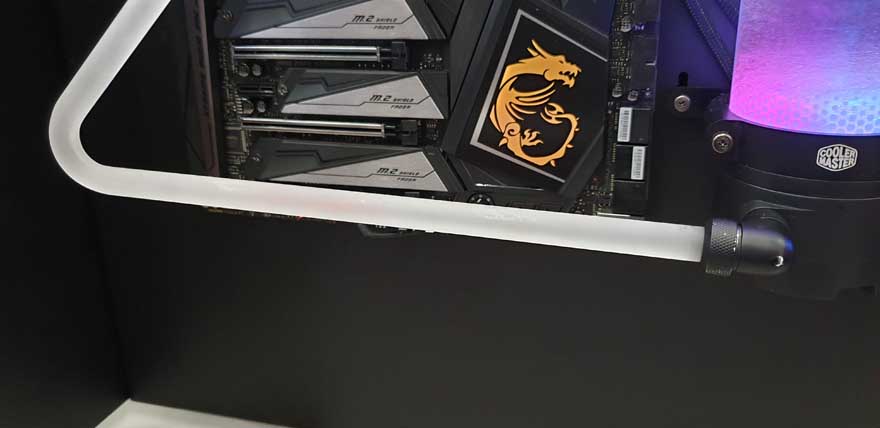 ML240P Vivid
Their latest AIO liquid cooler addition, which still features a quality radiator, paired up with a pair of high-performance 120mm fans. The main show here, however, is the pump, which features a 2.44″ LED display, aluminium shroud, and can be used for customisation and performance monitoring.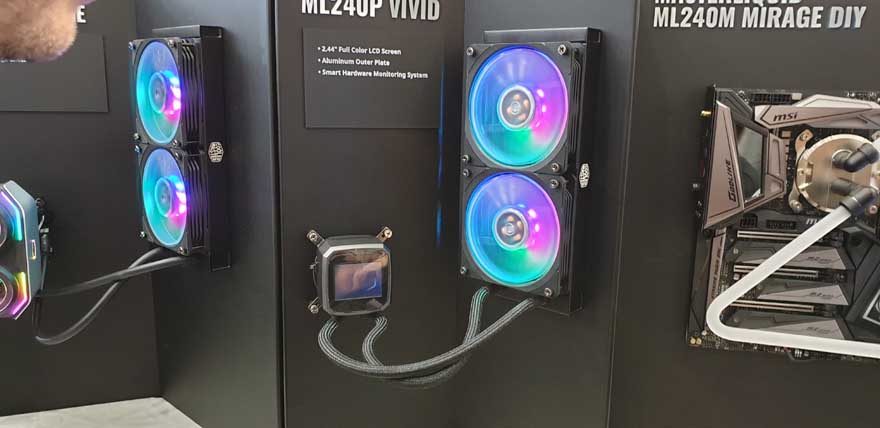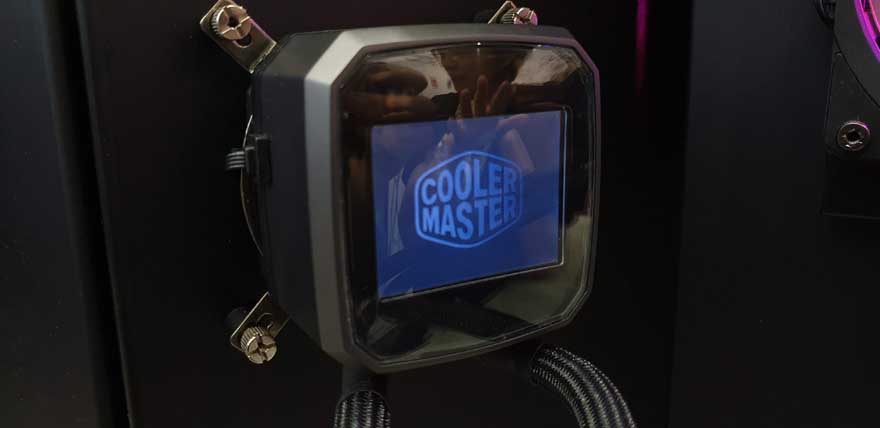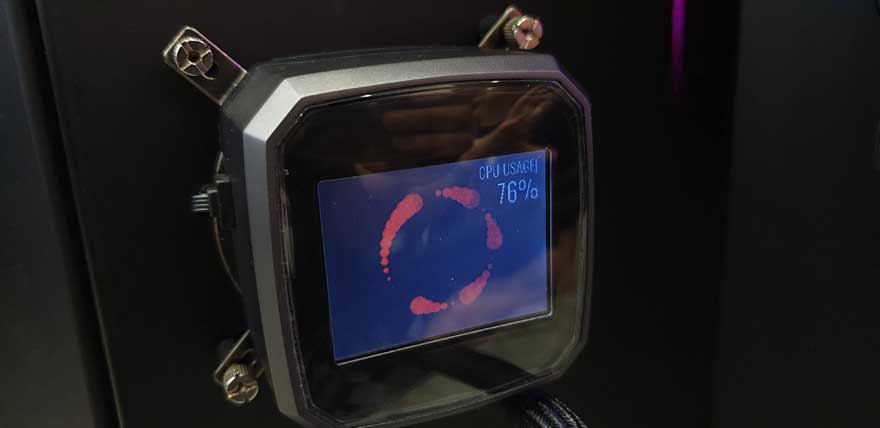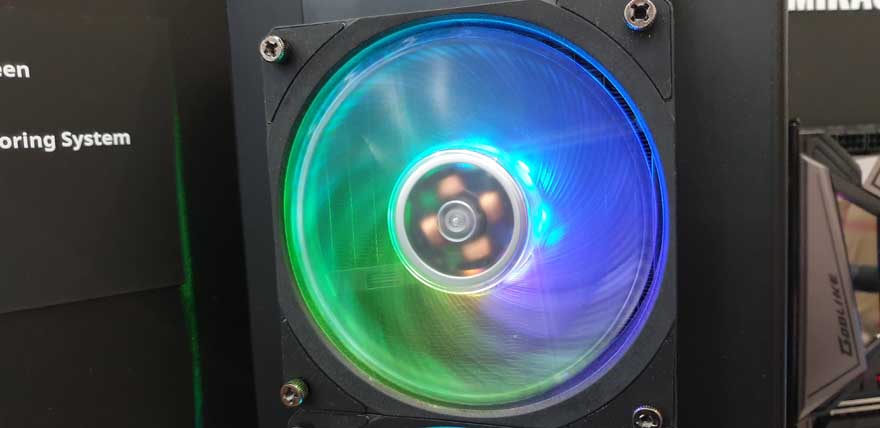 I'M SEEING DOUBLE!
Have you ever seen a water pump and CPU block this freaking huge? Well, it does have two water pumps in there! What's really cool is that you can see the flow through the clear pump tops, and without a doubt, this thing doesn't much about when it comes to flow rate and pressure. Seems like overkill though, we need this on the bench to see if it's worth the extra effort.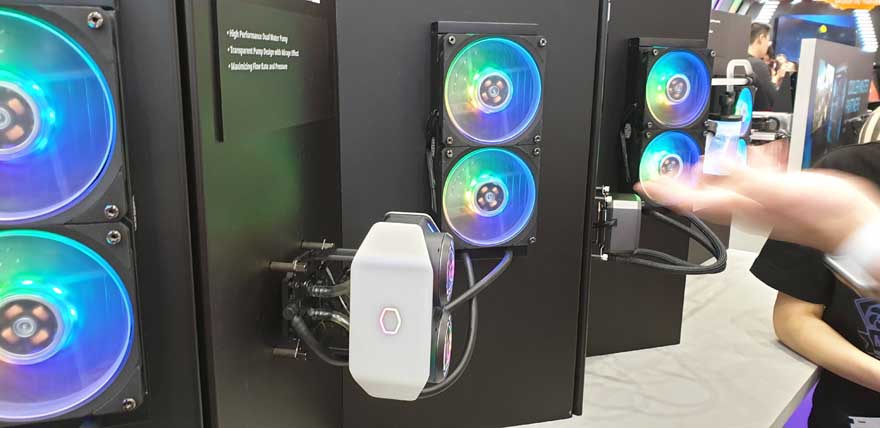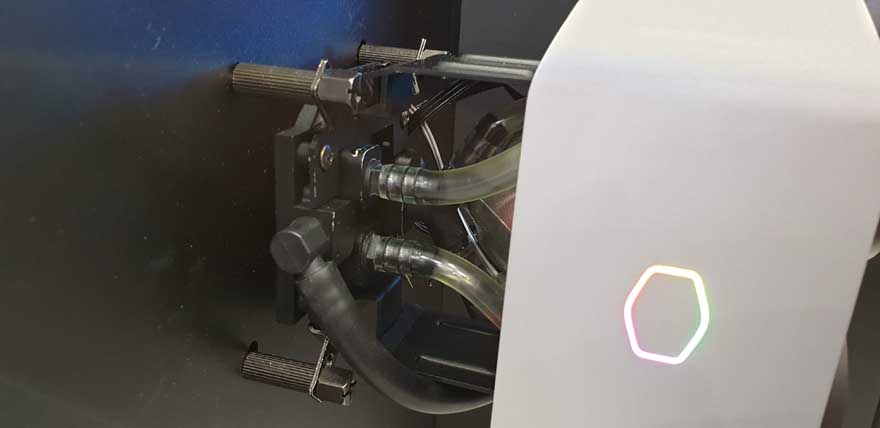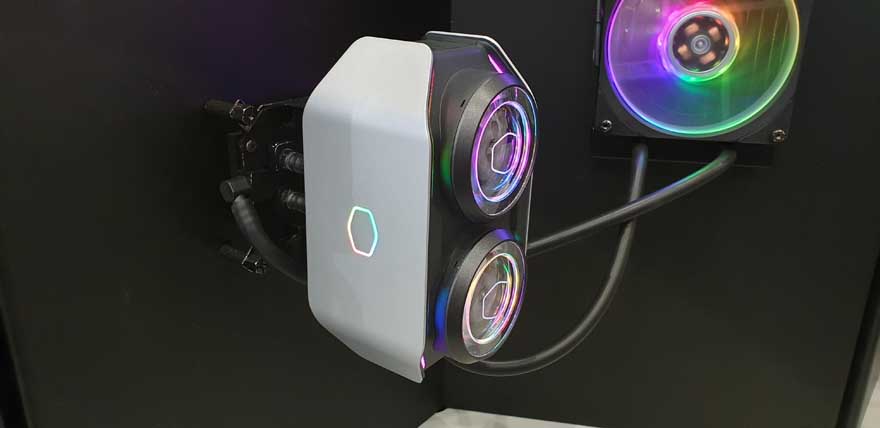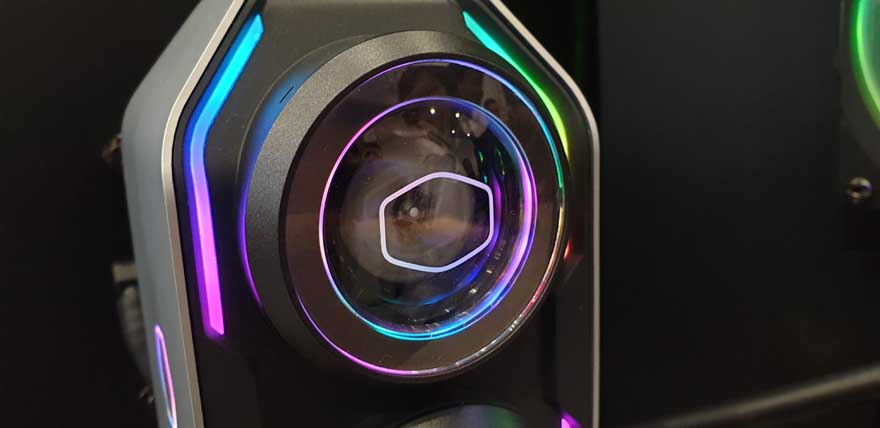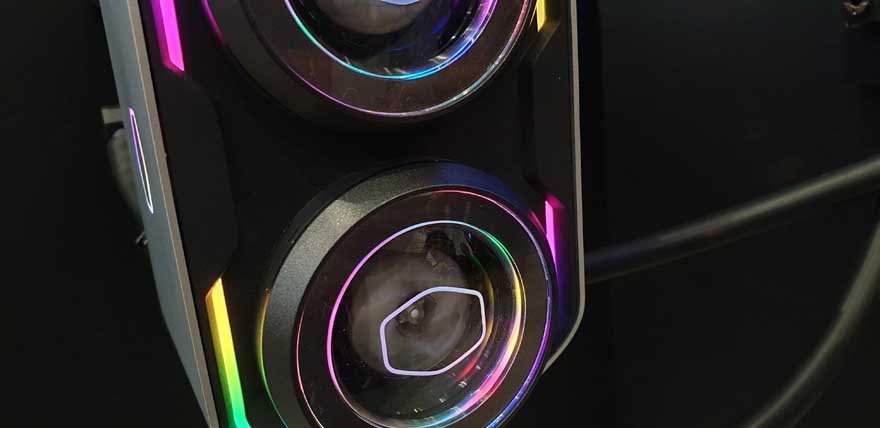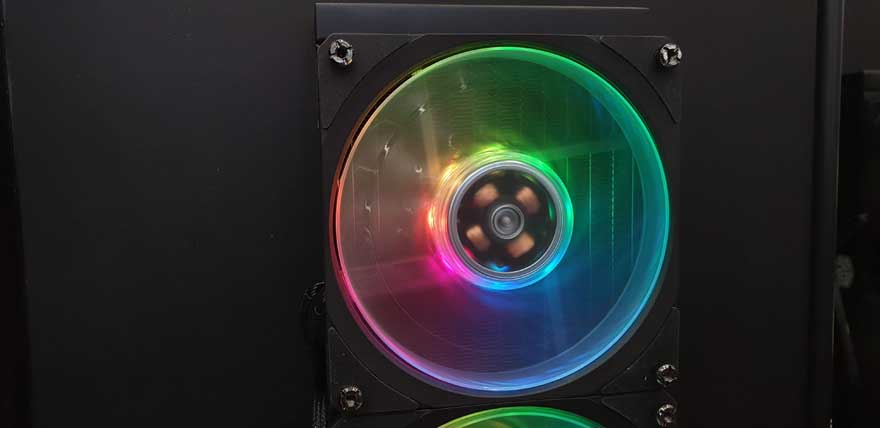 ML240P Mirage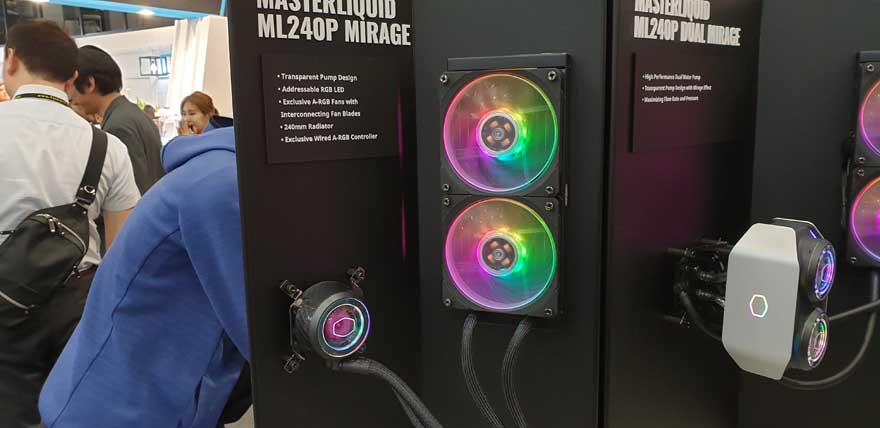 Dropping back down to one pump, I quite like the new Mirage design. Again, it features the same transparent pump design, and the whole thing is ARGB equipped. That includes their new ARGB fans, with their interconnecting fan blade design. It also features their new ARGB controller design. Overall, it's just a nice evolution of their current coolers, tweaking and improving the overall design.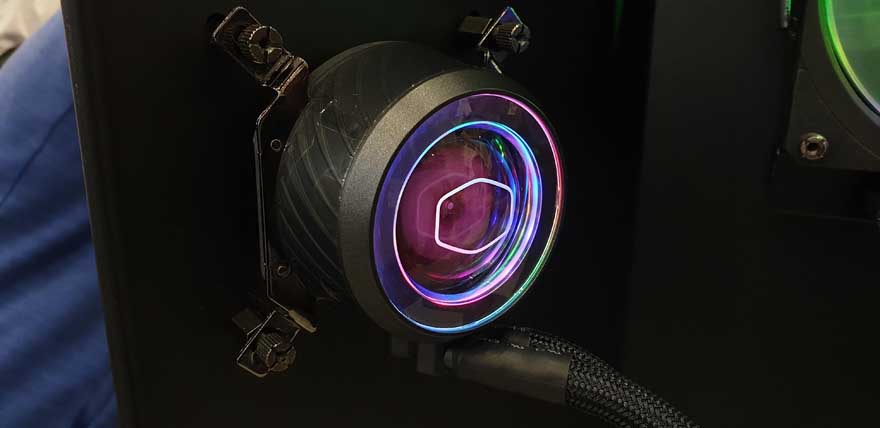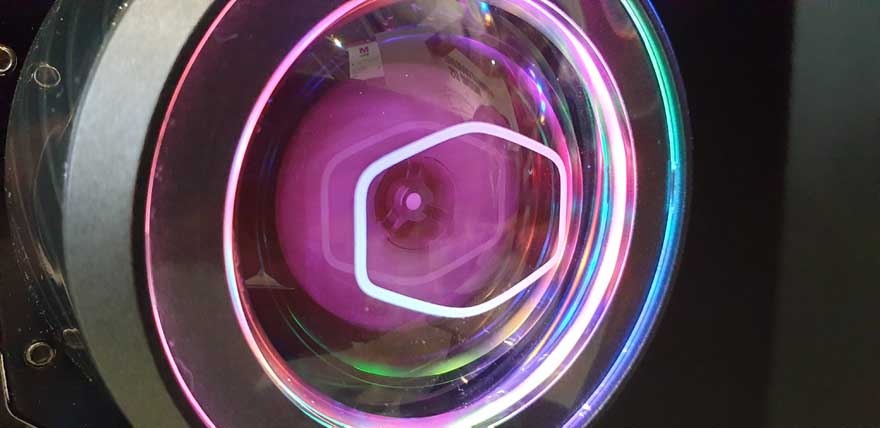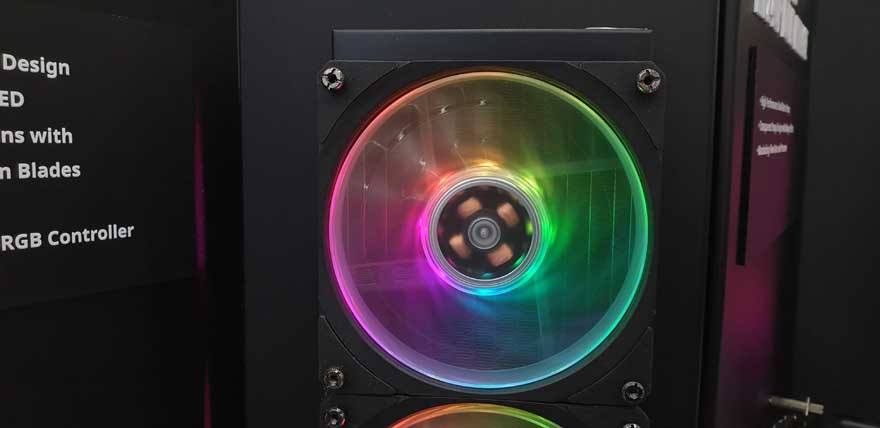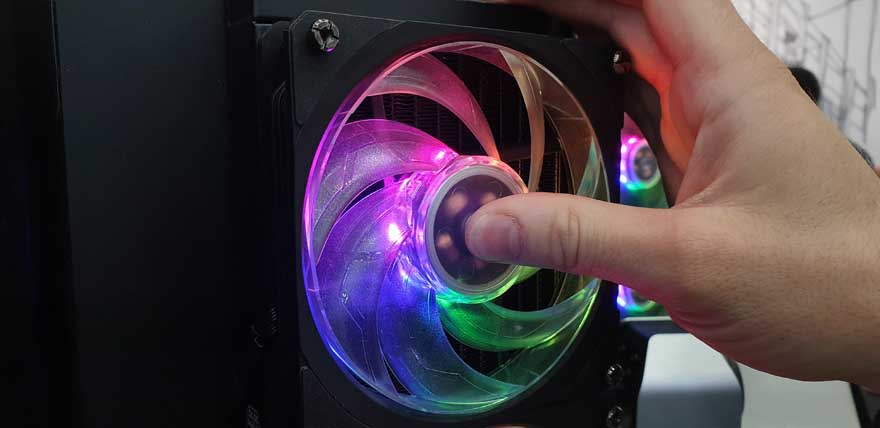 Hyper 212X SE
The Hyper 212 is a rock legend in the PC world, it's been through some many comeback tours, I've lost count. It's still got a simple and cost-effective direct contact heat pipe design. The asymmetrical heatsink tower is nice and slim, so memory clearance is 100%. Other than that, it's not changed a whole lot. However, it does look very different, with the new ARGB fan design and surround, giving it a much more modern appeal.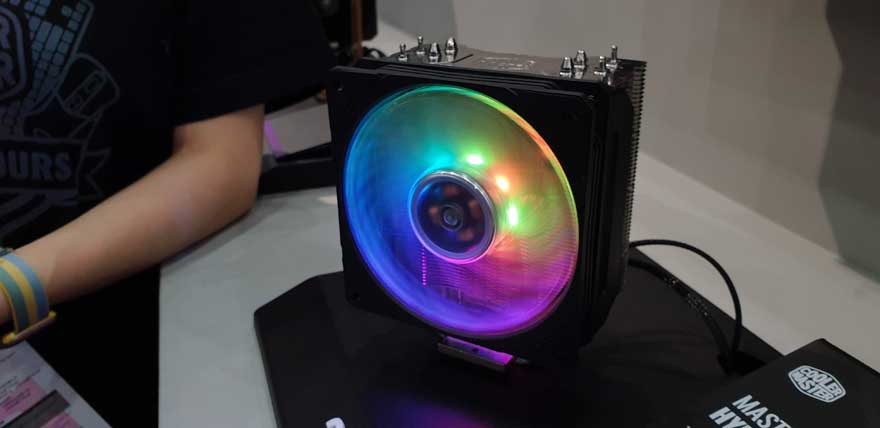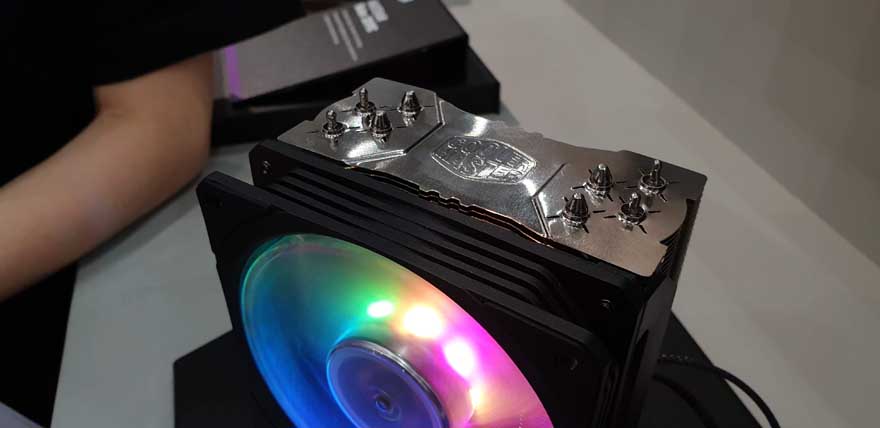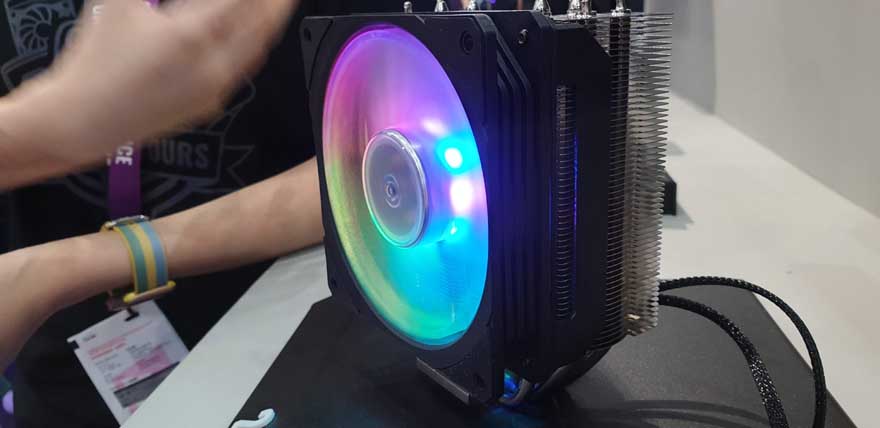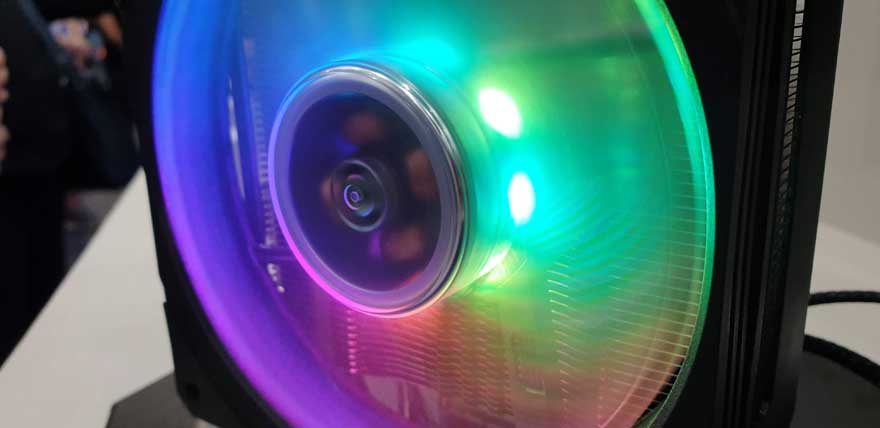 Maker 3DVVC
Now this one does have me excited. Rather than a small vapor chamber on the CPU block, it has a full vertical chamber that runs through the cooler rather than traditional heat pipes. Honestly, I think this could be brilliant when it comes to performance, and I'm very VERY excited to get one on the test bench.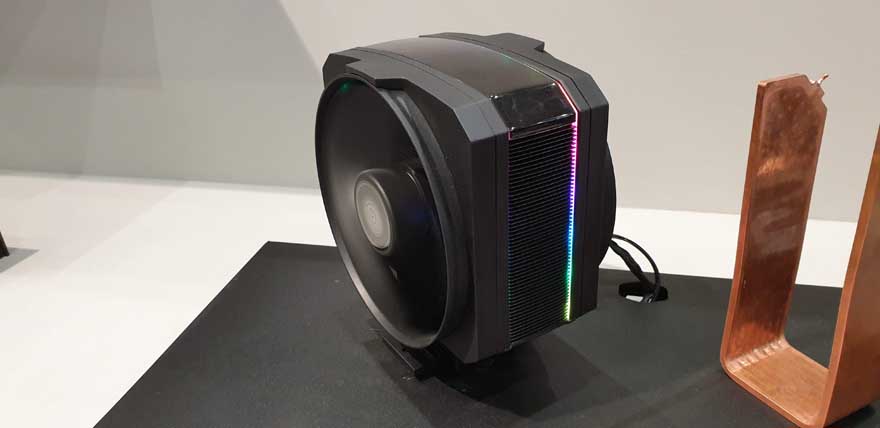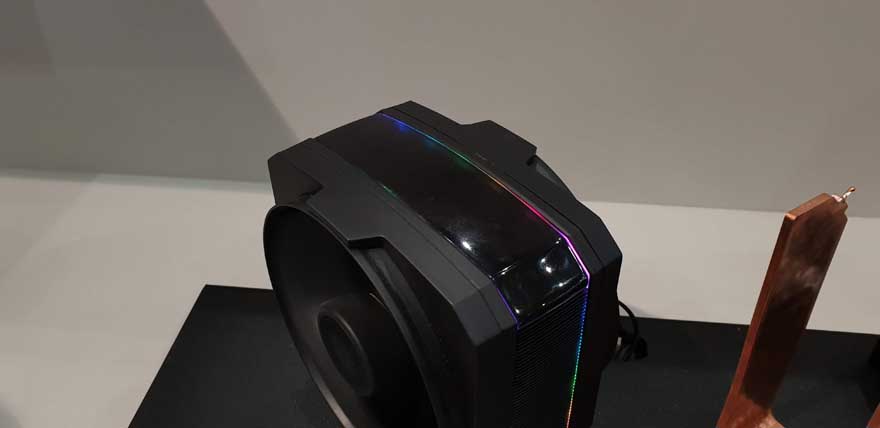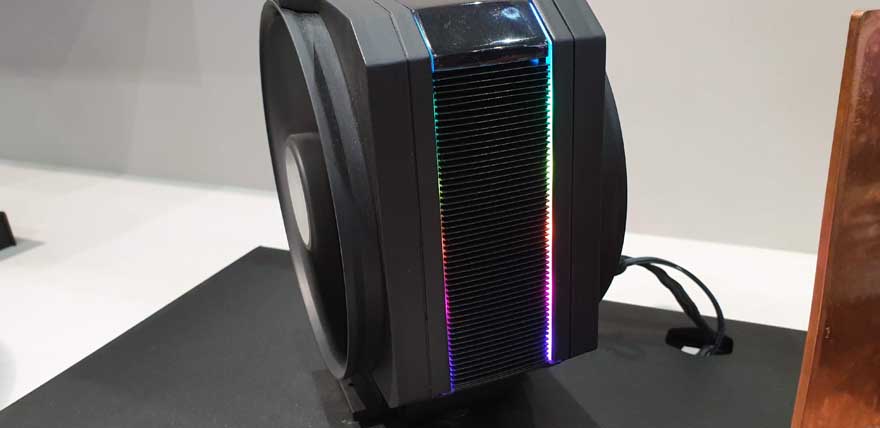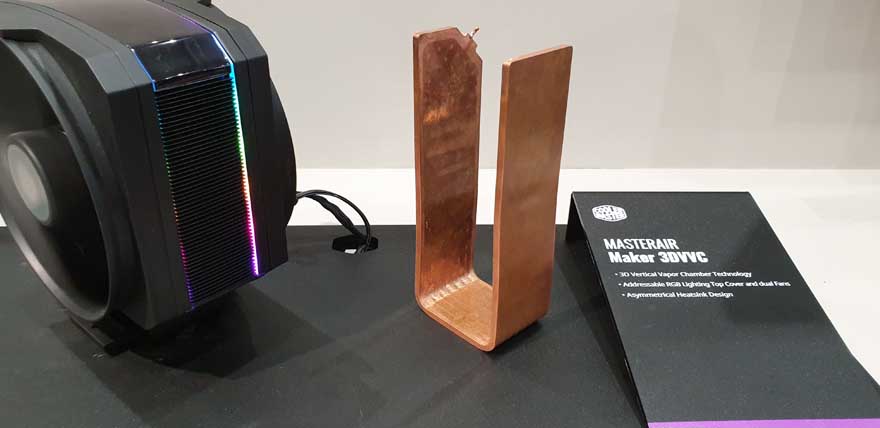 MA620M
Remember the custom Threadripper cooler they made? Well, now they're expanding that superb design to other CPU sockets with the MA620M. It has, by far, one of the best mounting systems of ANY CPU cooler. Throw in the dual tower 6 heat pipe cooling, and ARGB lighting, and I think CM is onto a winner with this one too.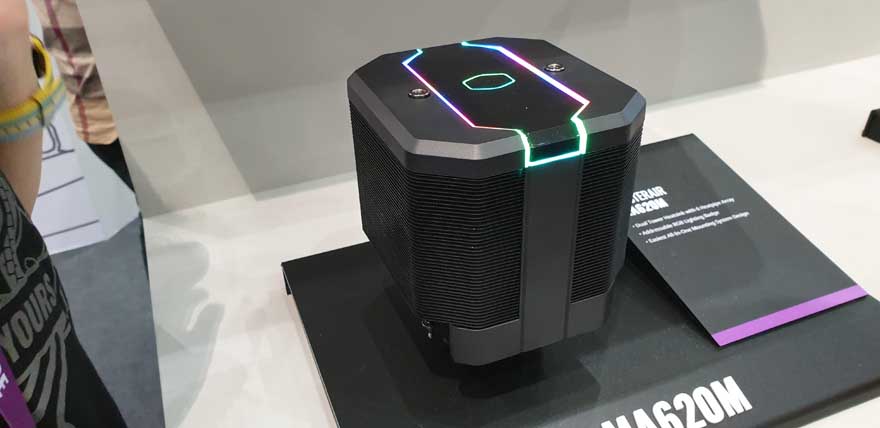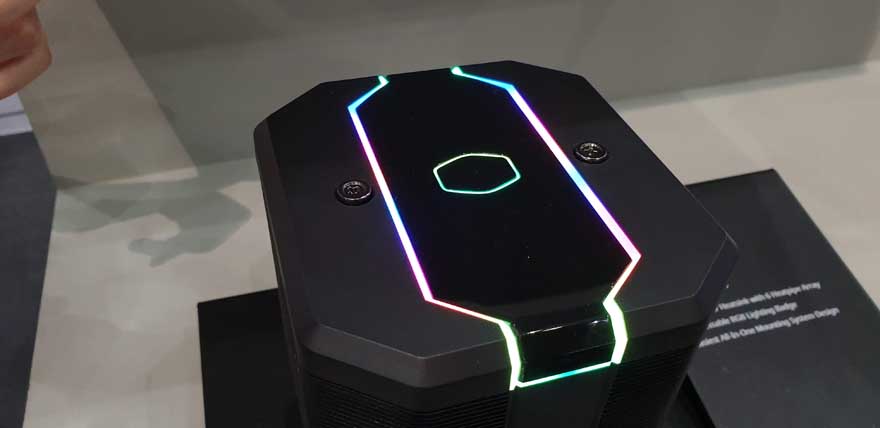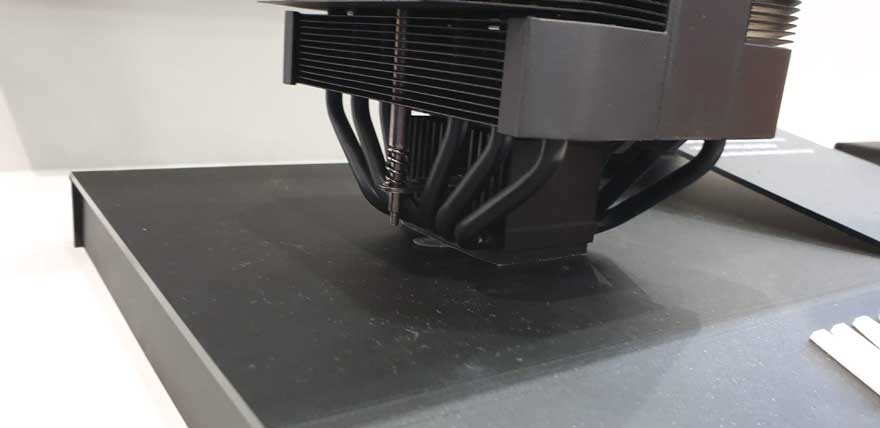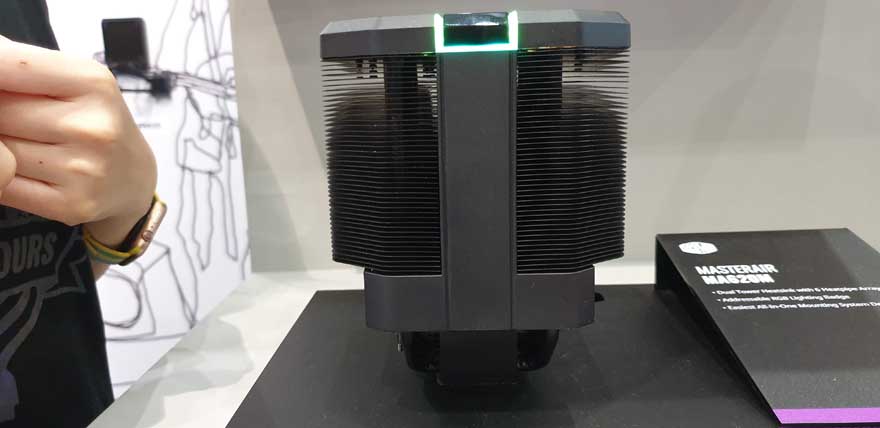 FANS!
Finally, we have the latest range of fans. It seems Cooler Master has the same idea as a few other brands too, as their SF-R series comes in 120, 240 and 360mm fan modules. Rather than separate fans, you install a pre-set block of them. Fewer wires, fewer screws, less fuss. I love it! Other than that, we have new industrial fans, case fans, improved RGB, and all the usual evolution based off of their current fan series.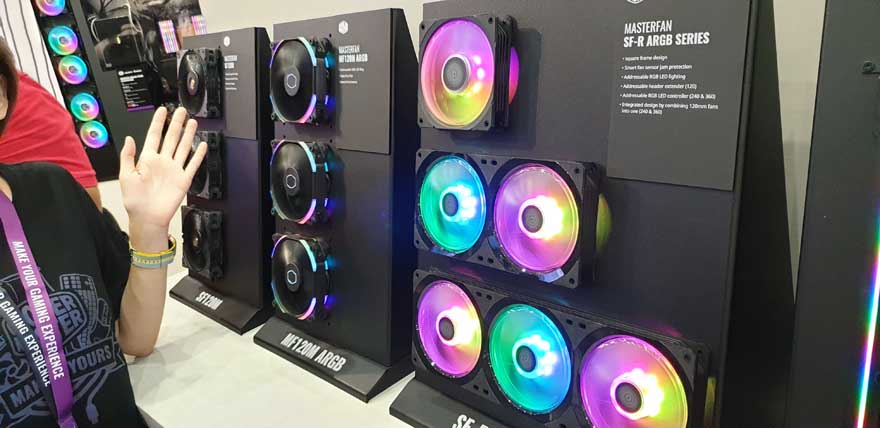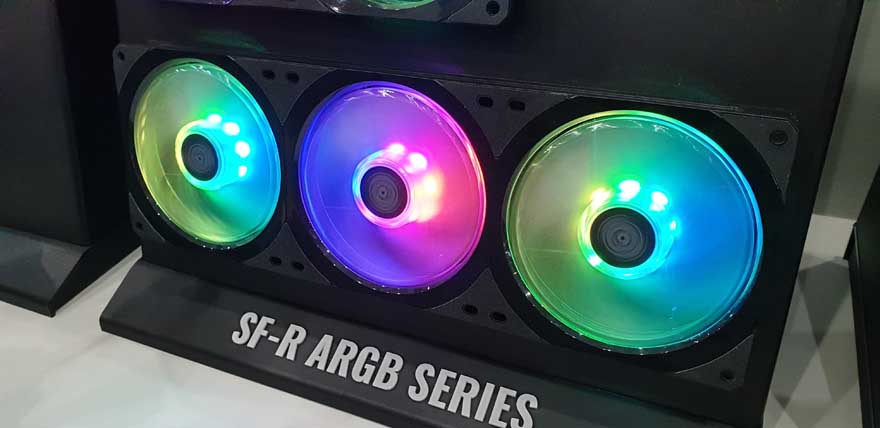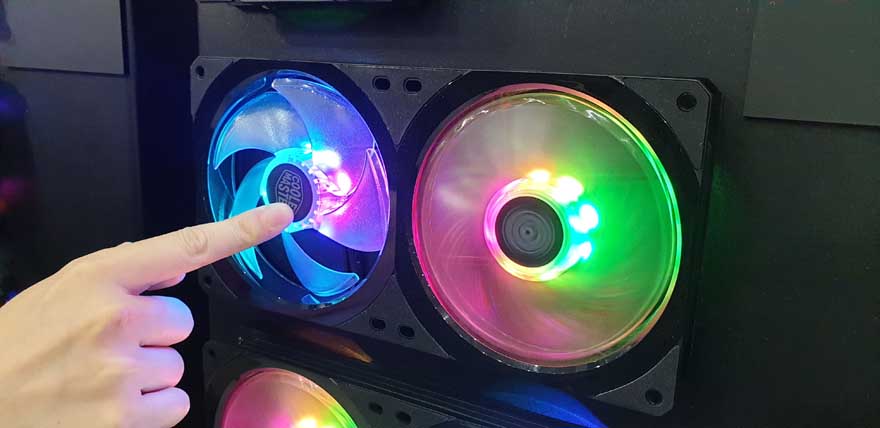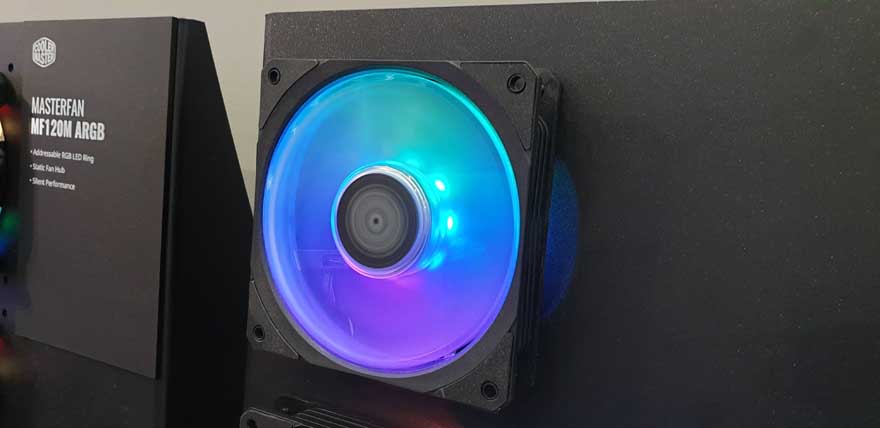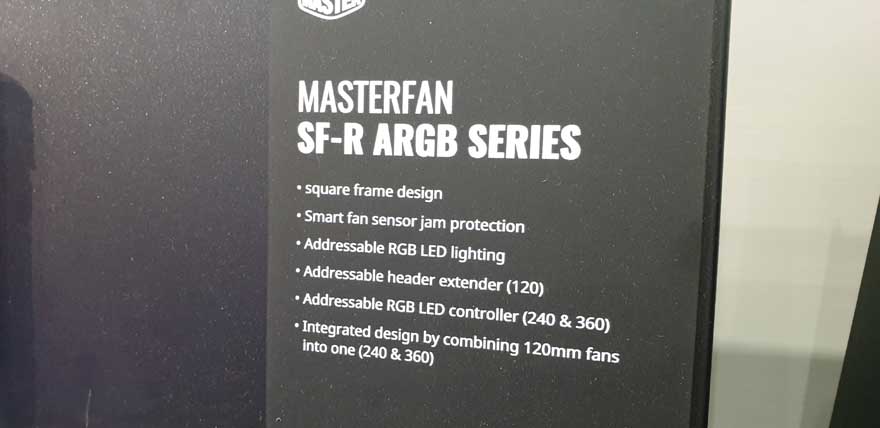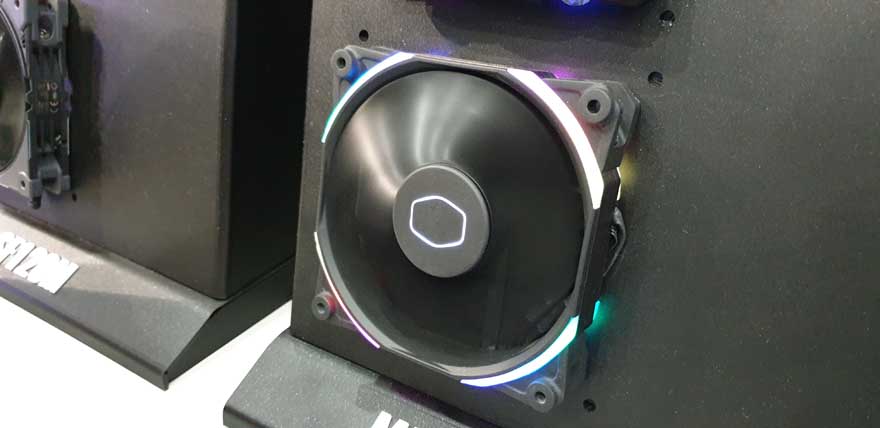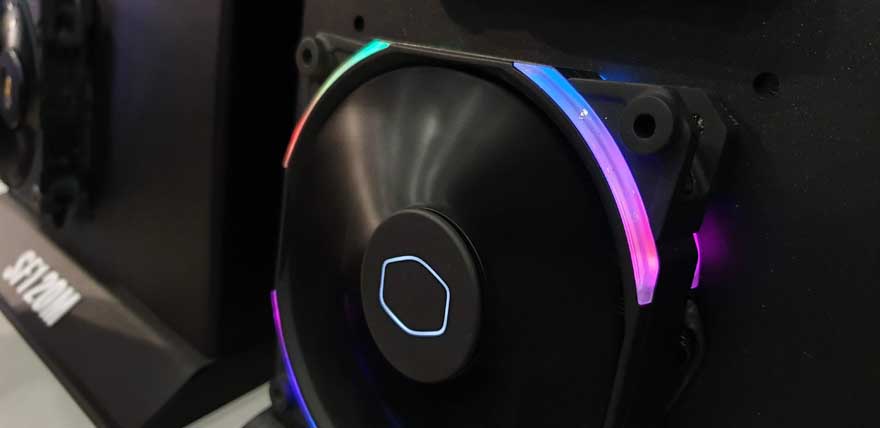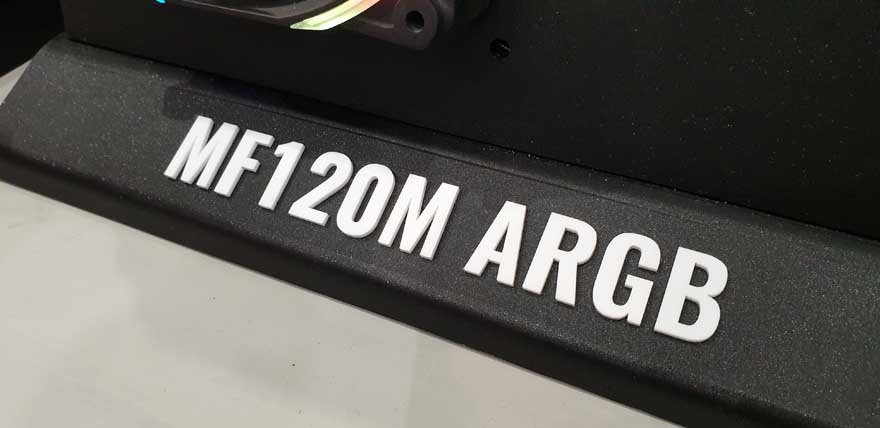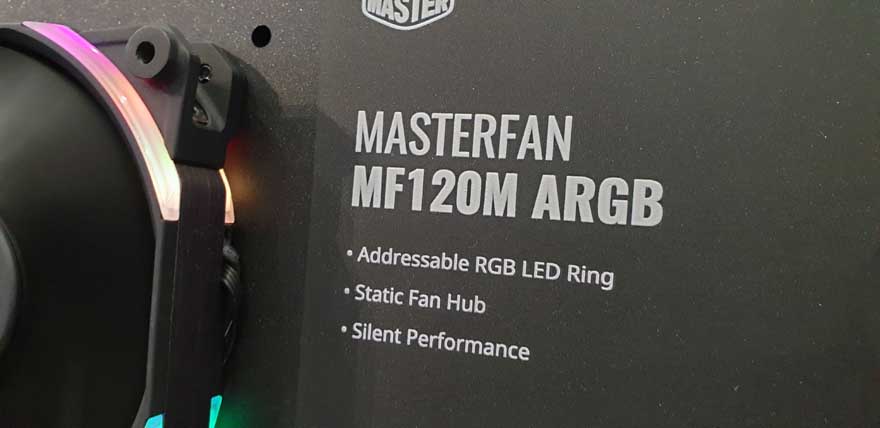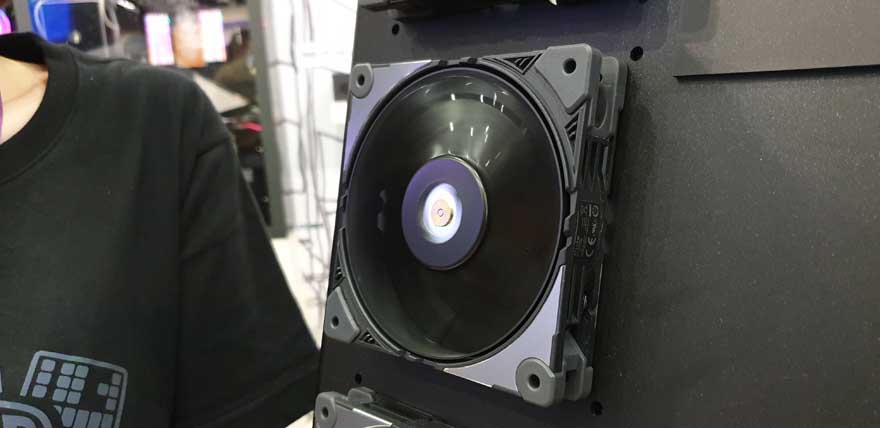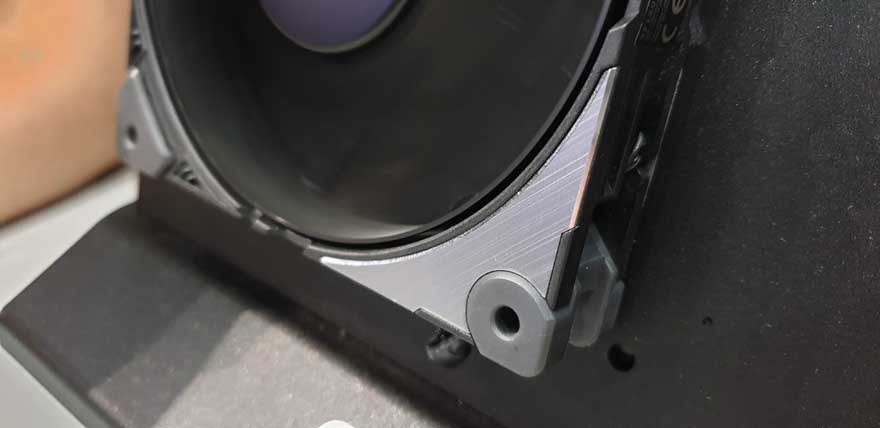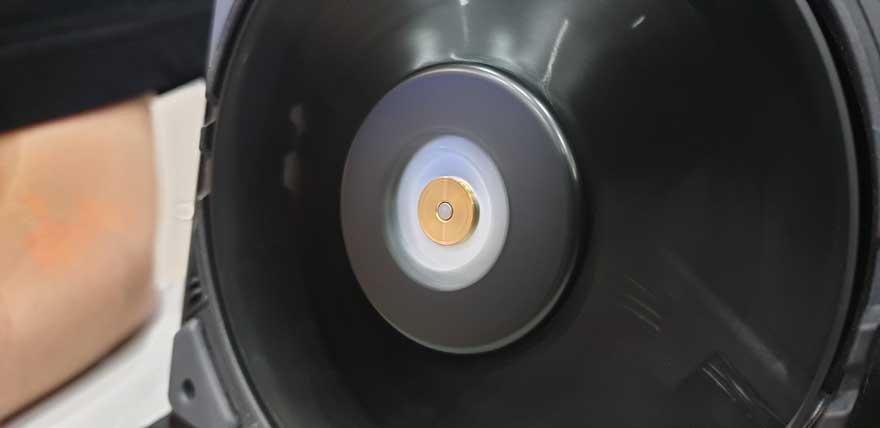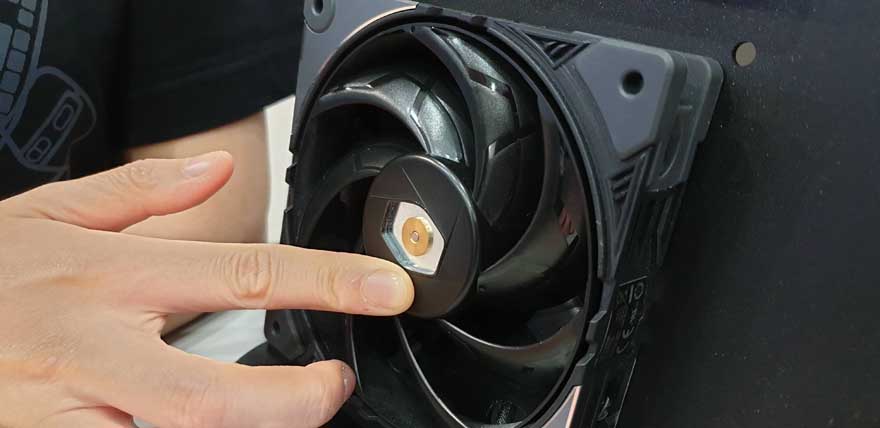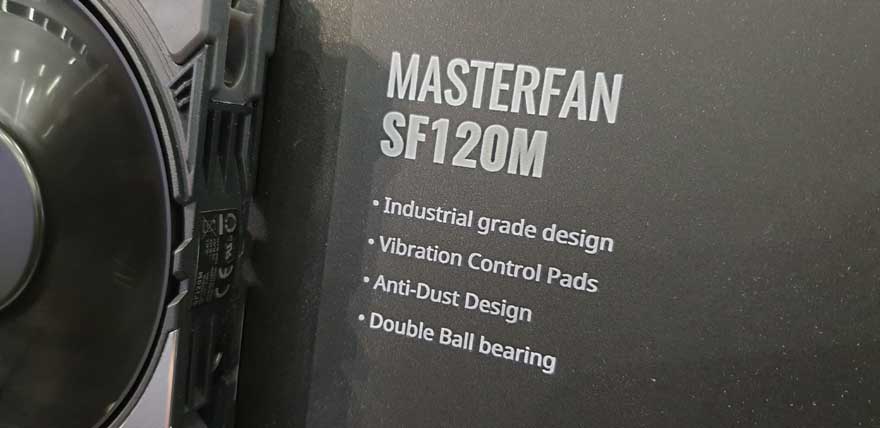 Computex 2019
We just want to say a massive thank you to our sponsors for Computex 2019; EK, Taitra, Patriot, Corsair and Viper Gaming. We'll be bringing you the latest products and news for all these brands and many more while we're in Taiwan. Check out our Computex 2019 event page for the latest!