Cooler Master H100 Mini-ITX Case Review
---
---
---
Peter Donnell / 3 years ago
Exterior
The Cooler Master H100 breaks a little bit from the current market trends, as it doesn't actually have a side panel window. Instead, you get a thick metal panel on the left side, and a huge amount of ventilation from the extended front panel mesh on the sides.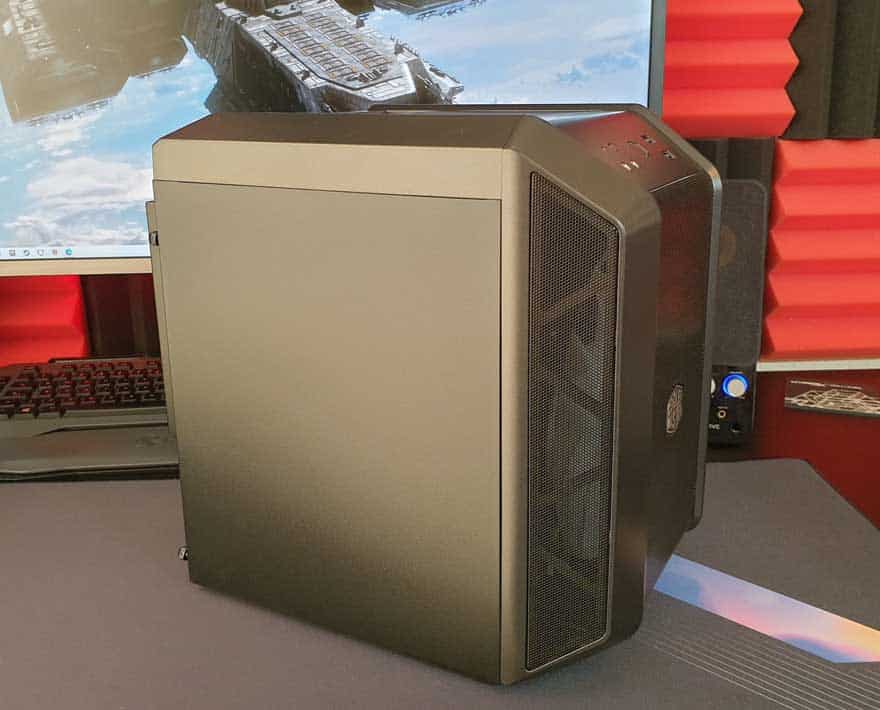 Moving around to the front, you can see just how big that fan is, and actually how small the case is. That 200mm fan takes up just about everything the front panel has to offer. That's a HUGE airflow design for such a small case, but it should also mean lower fan RPM and lower noise.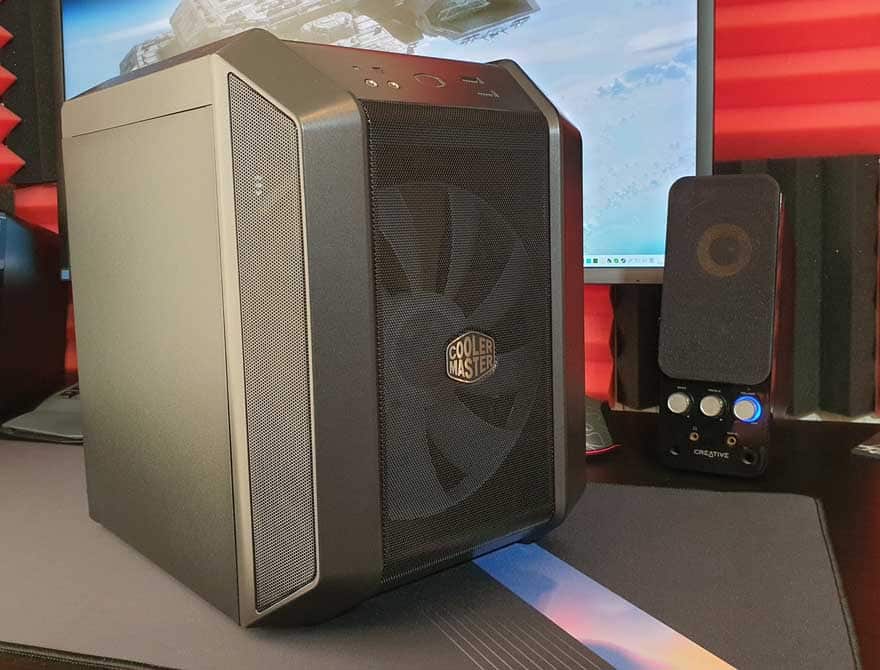 The case panels flow into each other really nicely though. Cooler Master has done a good job keeping the design clean and simple, yet still looking interesting. There's plenty of ventilation on up on the top, which will allow for some passive heat exhaust.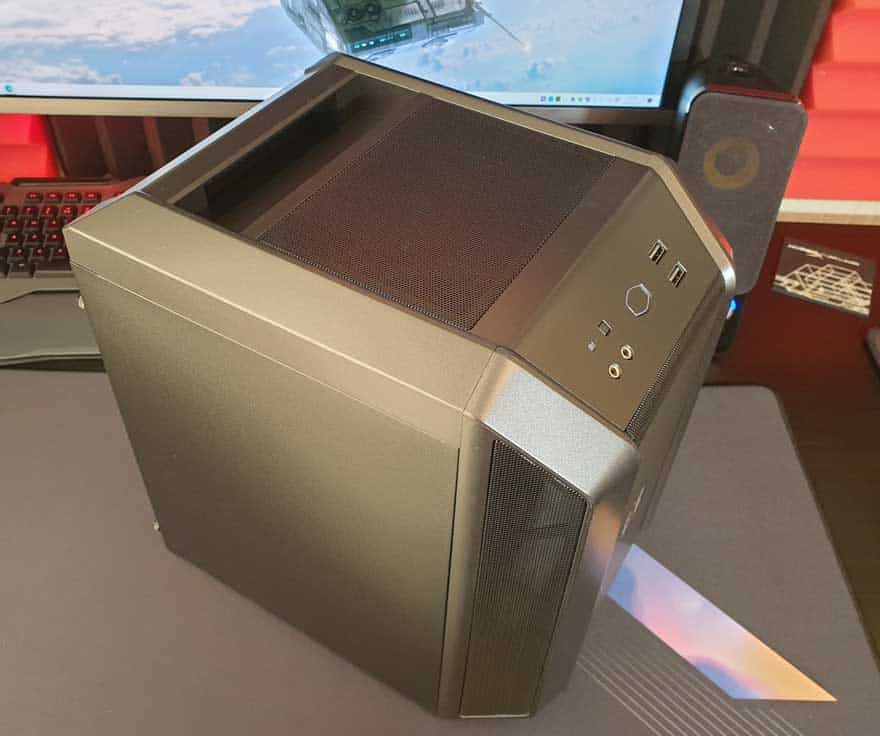 Tucked into the back, a handy carry handle, so you can just lift the up your rig and get going. Just erm, remember to detach the cables first.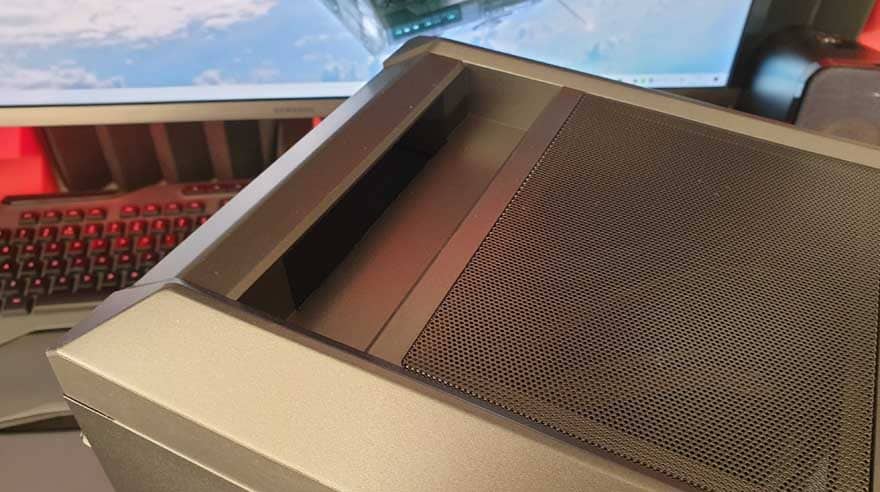 It's pretty light too, at least it is without a whole PC inside it.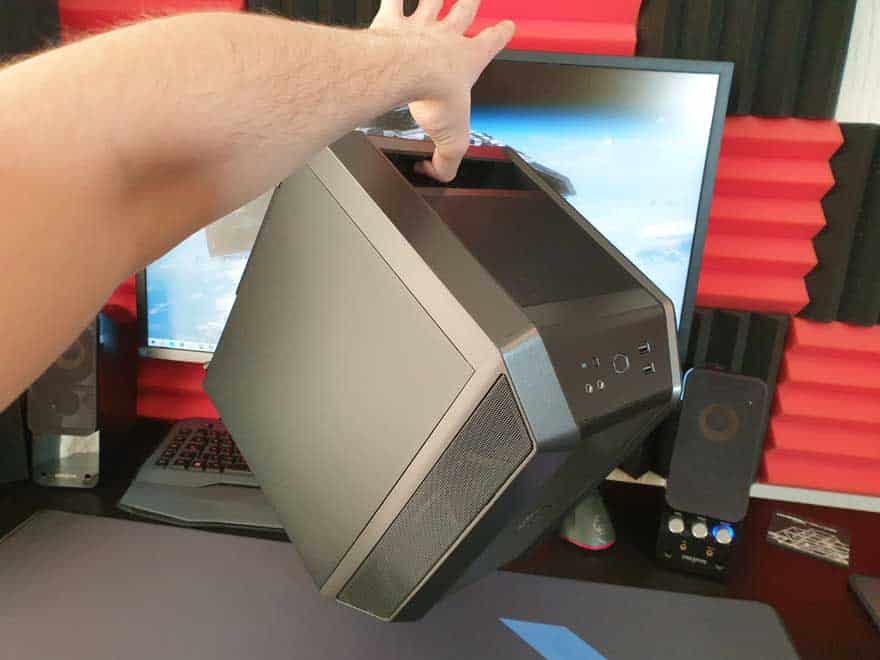 Moving down the right side, you'll find it's a fairly symmetrical looking case, with another thick metal panel down this side too.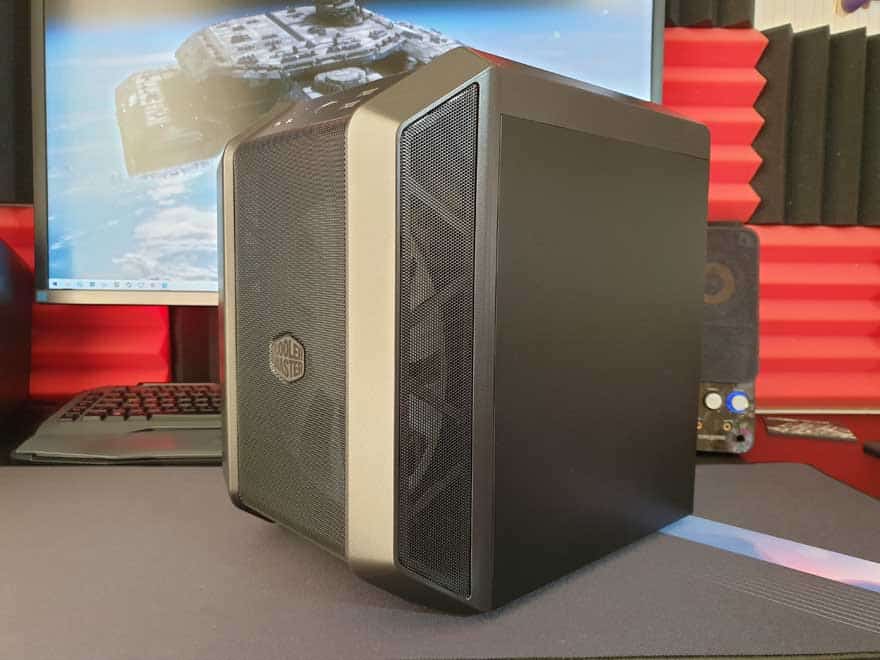 The front I/O panel is really clean too, offering a pair of USB ports, the audio jacks, and a nice Cooler Master logo design power button.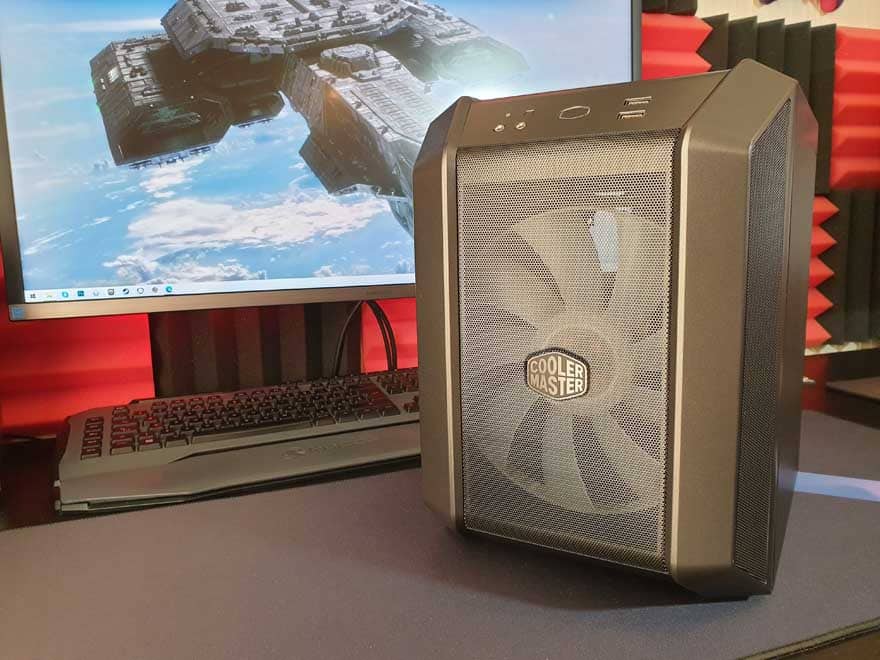 Around the back, you can see that pretty much no space is wasted here. There's the motherboard mounting on the left, PSU mount on the right, and the GPU mount on the bottom. It's as simple as that.