Cooler Master HAF XM Full Tower Chassis Review
---
---
---
Peter Donnell / 11 years ago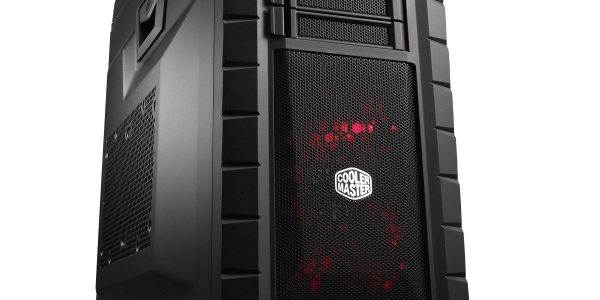 Today we will be looking at the HAF XM Full Tower from Cooler Master, a chassis manufacturer who have proven themselves worthy time after time, but can this chassis live up to the reputation of the rest of the HAF range? The 922, 912 Plus, 932 and many others have already proven popular with system builders and especially case-modders.
While the HAF range maybe popular and have a reputation to uphold here so too does Cooler Master who have already established a large following of fans in the PC building community. Their designs are generally regarded as robust, packed with features and for the most part affordable in terms of price vs performance. While they do have some budget friendly cost effective solutions, Cooler Master are well known for their flagship range of Cosmos chassis such as the Cosmos II and lets not forget the CM Storm range with the ever popular Scout chassis. So it will be interesting to see where in this vast range that the HAF XM fits in.
The HAF XM isn't exactly a new chassis to the market, it's been available for some time now, I already know its proven itself popular both with gamers, enthusiast level performance system builds and case modders, so why am I reviewing it you might ask? Well it's plain and simple, I want to see what all the fuss is about, so let's get started by taking a closer look at the specifications and then we'll take a look at the chassis itself.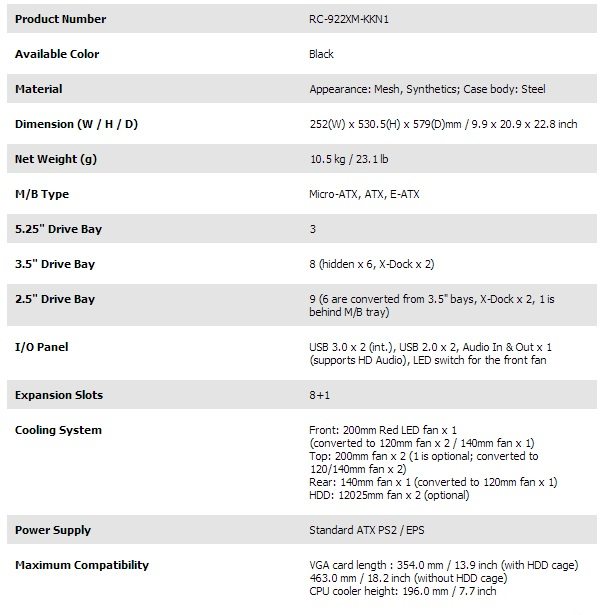 The packaging for the HAF XM really stands out from the crowd, it's mostly dark finish really gives it a bold almost imposing attitude and the picture of the chassis on the box looks quite menacing  so I'm expecting this to be a fairly heavy duty chassis already. This is further reinforced by words and phrases like Enthusiast and SLI/CF support, which makes it clear this is aimed right at the heart of performance computing.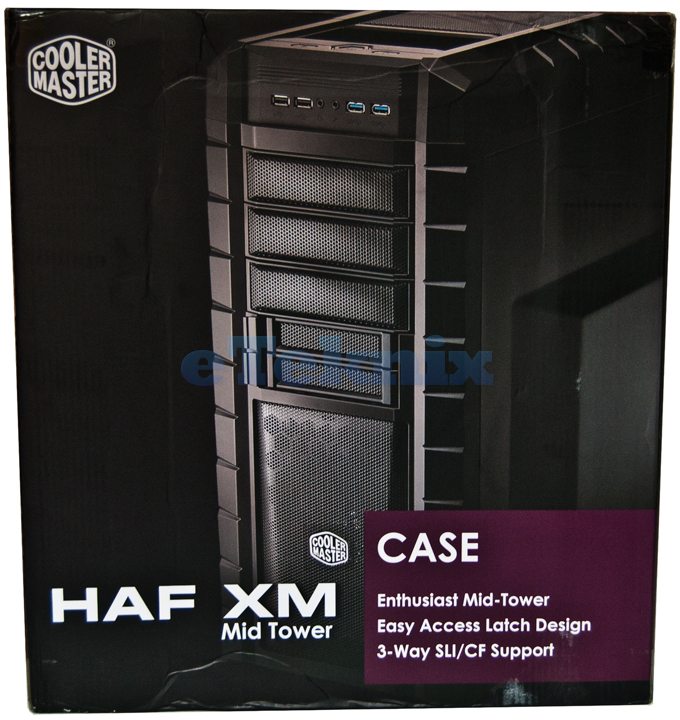 Around the back we see a great trilogy of images that detail the major features of the chassis, its product support and design touches, but we will of course take a closer look at these in a moment.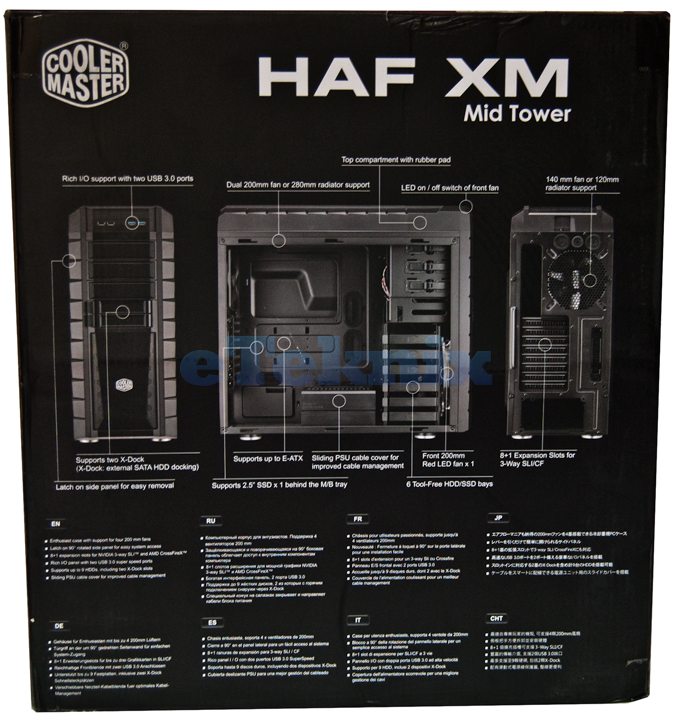 There isn't a huge amount in the way of extras hiding in the box but there is certainly more than enough to complete the job of a system build. In the box you will find a simple to understand user manual, a collection of various screws to mount your components and drives, motherboard stand-offs, cable ties and a motherboard speaker.