Cooler Master MA410M RGB CPU Cooler Now Available
---
---
---
Ron Perillo / 3 years ago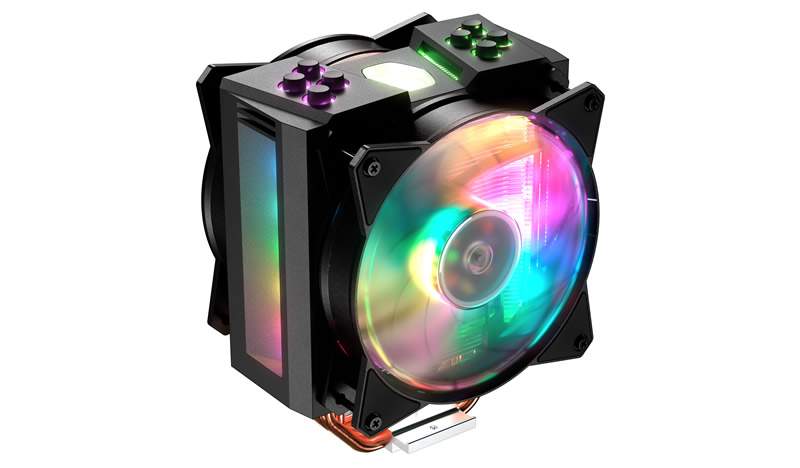 Colourful Direct Contact Copper Heatpipe Cooling
Cooler Master's MA410M CPU cooler is now available in the UK with its RGB LED variant. This is the same heatsink which was part of Cooler Master's ASUS TUF Gaming product line. Now it sports a less militaristic look. However, it is still the same effective CPU air cooler featuring a direct contact heatpipe design.
Continuous Direct Contact technology is what made Cooler Master's legendary Hyper 212+ CPU cooler very effective. Now Cooler Master has improved it further with a more modern CDC 2.0 design. This results in 45% more contact surface area through heatpipe compression. In addition, Cooler Master uses a hexagon aluminium fin cutout which allows for better heat dissipation.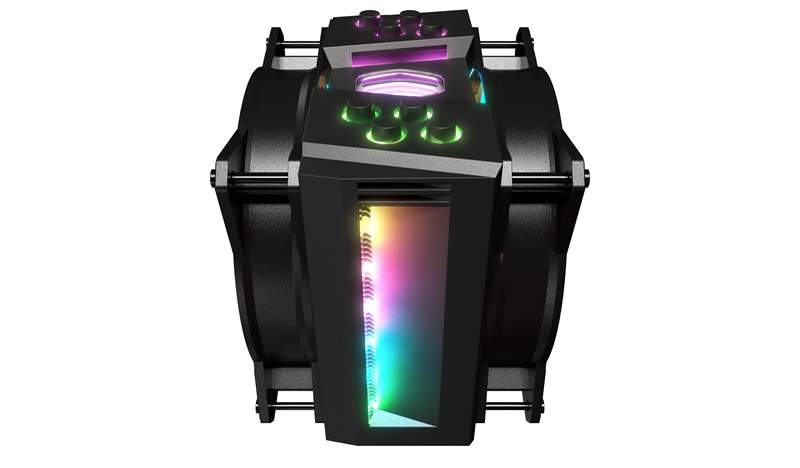 On top of that, Cooler Master integrates an air-guide armor to reduce deadspots and control the airflow to the fins. This also serves as a housing for the RGB LEDs, but it serves a functional purpose first.
What Sets the MA410M RGB CPU Cooler Apart From Other Heatsinks?
What truly sets the MA410M RGB apart is its thermal detection sensor. An actual CPU temperature sensor monitors the heat and adjusts the RGB LED accordingly. This informs the user whether it is operating optimally and provides a functional use. Rather than just pure eye-candy.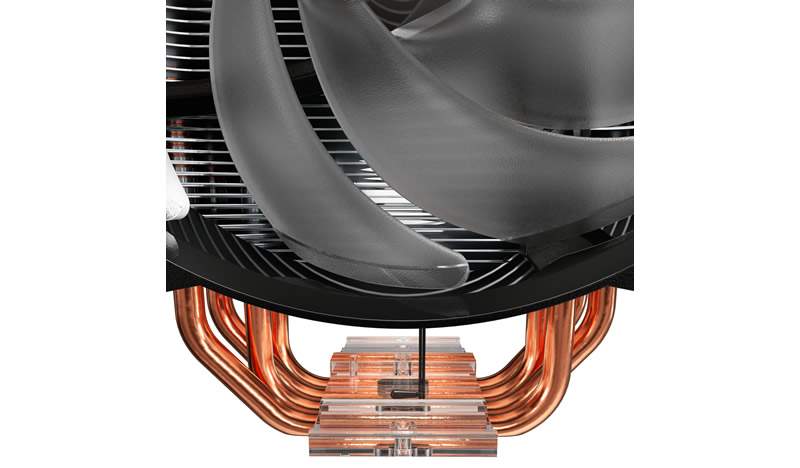 In addition, the heatsink not only has RGB LEDs on the actual heatsink housing, but via the MasterFan MF120R fans as well. Users can easily control its behaviour via a wired RGB controller, requiring no motherboard connectors. So users can even change from the sensor detection mode if they prefer with a single press of a button.
How Much is the Cooler Master MasterAir MA410M RGB CPU Cooler?
The CPU cooler has an MSRP of $59.99 USD, which is the same price as the MA410M ASUS TUF Gaming Alliance Edition.