Cooler Master Maker 5 Chassis Review
---
---
---
Peter Donnell / 5 years ago
Introduction
---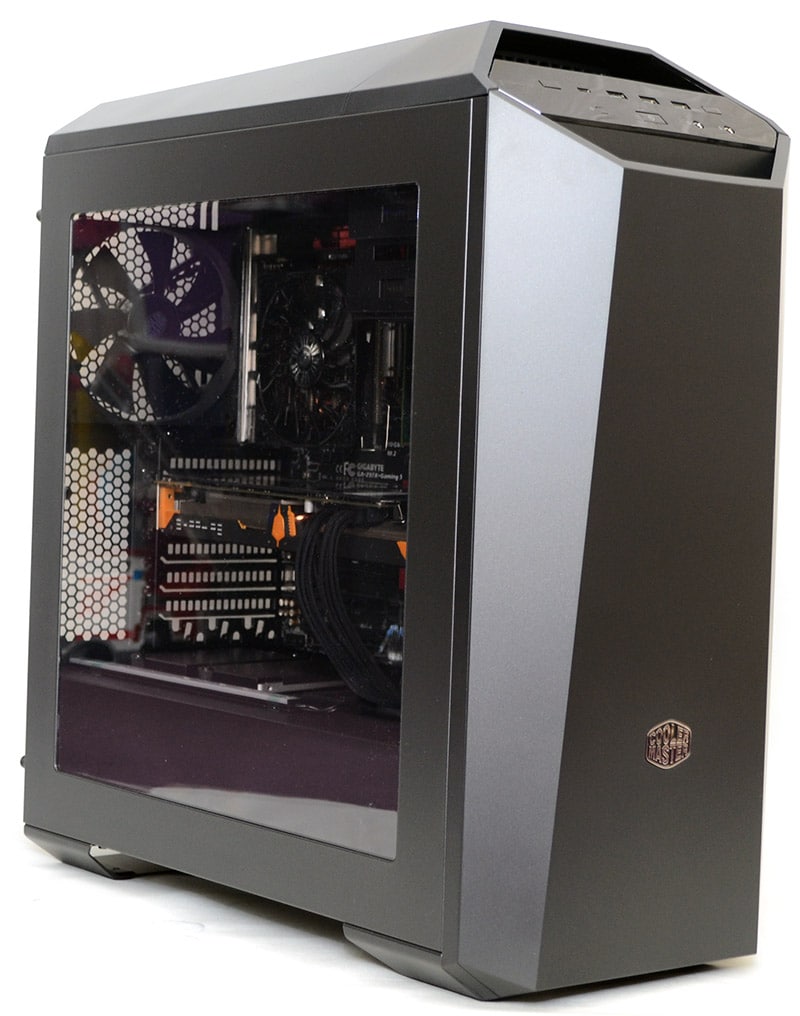 Today is a very special day here at eTeknix, not only for us but also for Cooler Master, who just revealed their new flagship chassis, the Cooler Master Maker 5, the latest and hopefully greatest incarnation of their reimagined "maker" series of products. Following on from the massively successful Master Case 5 and Master Case Pro 5, the latter of which we use for our own eTeknix office rig! The Maker series looks set to dial-up every aspect we loved about this chassis to 11; bigger, better, more features, and beyond!
"The external modularity allows easy expansion. MasterCase Maker 5 reveals a simple yet modern style with customization options such as a magnetic top cover with plate, a padded front door for sound suppression and an illuminated glossy I/O panel. The MasterCase Maker 5 advances beyond the concept of a standard build by offering the option to completely swap and readjust the case's form and functionality with multiple interior and exterior outlooks, ample space and customized accessories." – Cooler Master
Upgraded I/O – Four USB ports, including USB 3.0 Type C
LED & Fan Control – Equipped with controller board supporting up to 6 fans and 4 LED strips
Magnetic paneling – Front and top panels fit snugly with a magnetic grip
Sound suppression – Padded front and top panels (with added plate) lower noise and balance airflow
The Maker is very well equipped, building upon what made the MasterCase and MasterCase Pro 5 so great, you'll find extensive and highly modular support for air and water cooling, storage bays, cable management, air filtering, magnetic panel covers, side panel windows (including a glass window option) and so much more. With all that in mind, let's open the box and take a closer look at what it has to offer!
In the box, you'll find a lovely component tin with a magnetic grip that allows you to fix it to a metal surface, keeping it in easy reach on your workbench. There's a very nice Silencio FP 140mm PWM Red LED fan in the box too, which is cool, as well as all the usual documentation.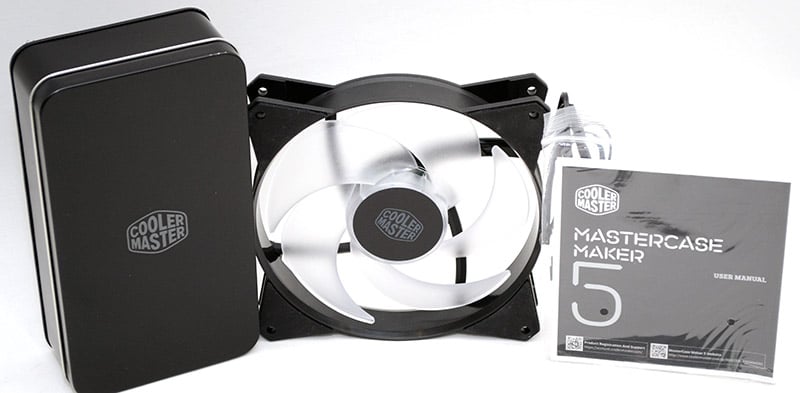 The little tin comes with all the cable ties and other accessories such as screws neatly packed away, and there are some trays for you to store excess screws as you work on your system build.