Cooler Master MasterFan Pro RGB Fans and Controller Review
---
---
---
Peter Donnell / 5 years ago
---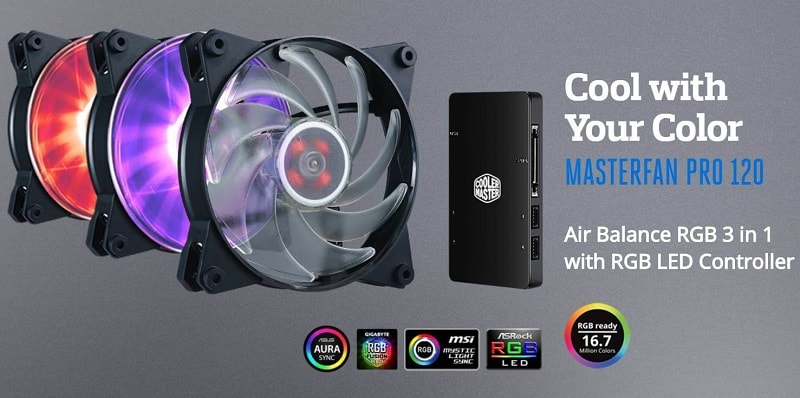 Cooler Master MasterFan Pro RGB
Are you ready to take your systems lighting customisation to the next level? I know I am! While there's a lot of RGB hardware on the market right now, innovations are seemingly few and far between. Of course, the latest fans from Cooler Master certainly add a few new features to the mix, and custom lighting lovers are sure to be excited here.
16.7 Million Colours
With 16.7 million colours on offer, you can always find the perfect hue to suit your needs. Of course, they now go a little bit further than that with some incredibly advanced effects. Thanks to their new RGB LED Controller hub, you can program effects to the LEDs. By changing the frequency and order of the lighting patterns, you should be able to create effects unlike any other fans on the market. Of course, we'll get to demonstrating those in a little while. First, let's take a quick look at what you get for your money.
Introducing the MasterFan Pro Series
"The MasterFan Pro 120 Air Balance RGB series provides a specific air cooling solution. Ideally for CPU coolers and chassis in-take fans. Designed for Builders with RGB-enabled PCs. You can feel the flow with full color fun, and perfect match your PC's theme. The MasterFan Pro series is fitted with multiple layers of our exclusive noise reduction technologies and a perfect blend of fan blade design that put together work in harmony to cool your entire case and its components in silence." – Cooler Master
As you can see, we have two of the Masterfan Pro 140mm; they're both the Air Flow model.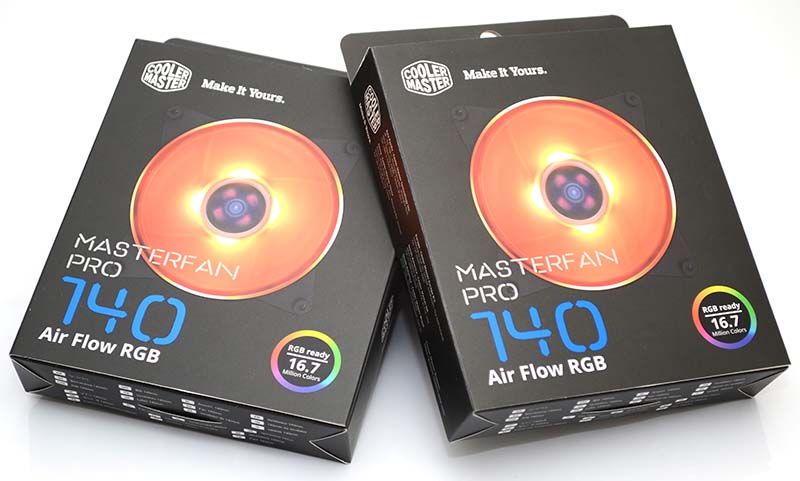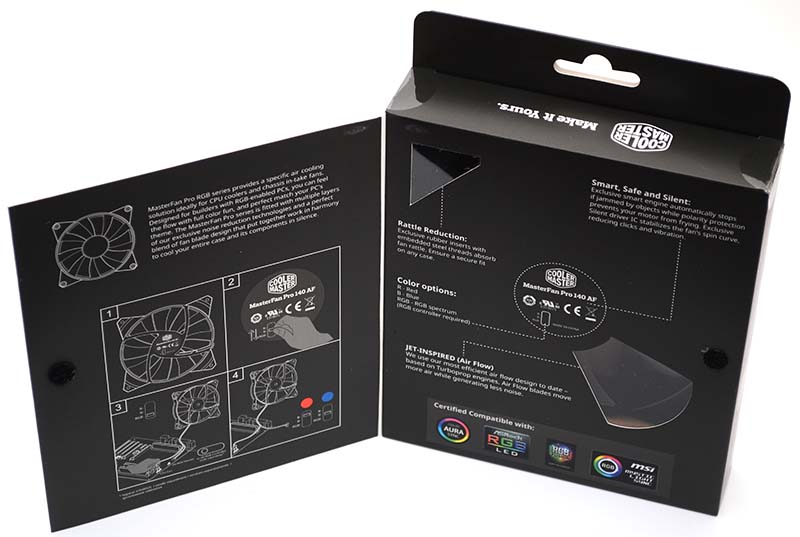 We also have the RGB control hub, which we'll see in a moment. It comes bundled with a few cables to hook up RGB lighting strips, fans, etc. Of course, there's also a USB header to connect it to your motherboard for power and the controller software on your desktop.