Cooler Master MasterGel Maker Nano Review
---
---
---
Peter Donnell / 8 years ago
Performance
---
For this review, I've deployed the SilverStone Tundra Series TD03-Lite AIO CPU Cooler. If you would like to know more about this cooler and its performance, you can check out the full review here. It's a simple 120mm slim radiator, and I found it to be a stable cooler that can keep a good constant fan speed at load, giving us a good representation of cooling difference.
I've heard a lot of great things about MasterGel Maker from others in the industry, so I went into this testing with high expectations and I was certainly not disappointed. Maker Gel was almost 1 full degree cooler than our current leader at stock temperatures, just beating out Gelid GC Extreme. Of course, at stock clocks, any of these thermal pastes tested are doing a great job, but a 4c difference between Artic Silver 5 and Maker does not go unnoticed and could mean your cooler can operate with a lower fan RPM and less noise.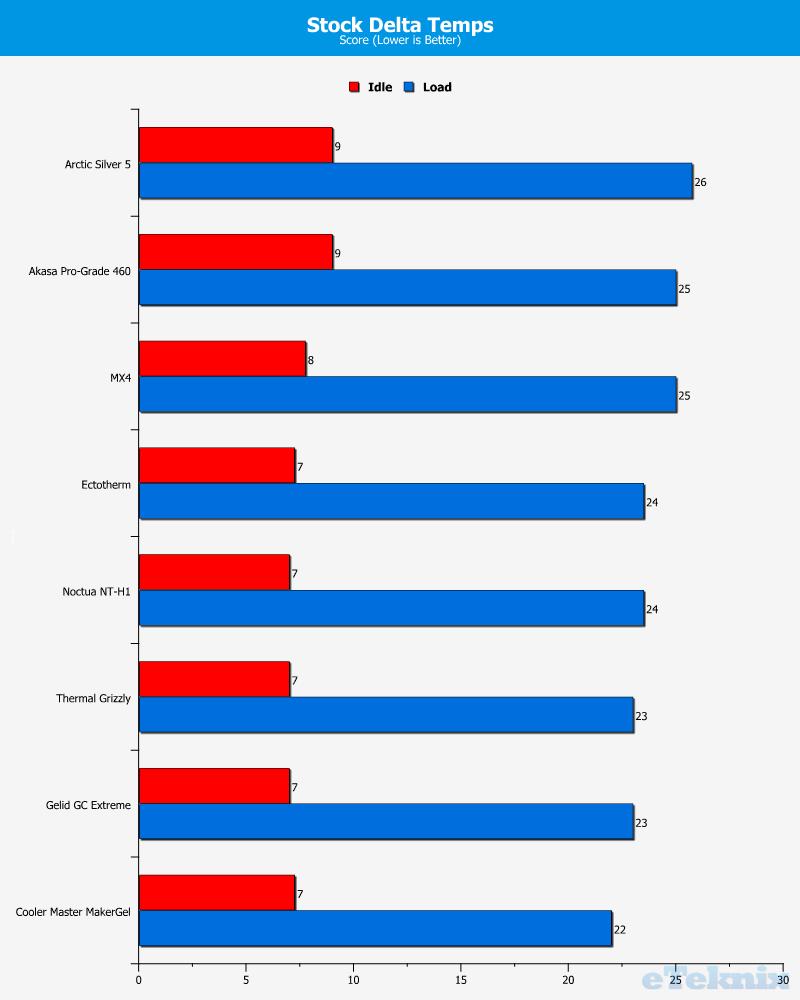 Now that we've got some serious heat on, the Maker is still giving us the coolest temperatures, now beating out Gelid by 2 degrees and 0.6c cooler than Grizzly. This is, of course, within a margin of error, but if it's not actually better, it's at least as good as the rest and that's something Cooler Master can be proud of. We're now a full 7c cooler than the Ectotherm paste and that's a huge difference, showing how picking the right paste can make or break your overclocking targets.