Cooler Master MasterMouse Pro L RGB Mouse Review
---
---
---
Peter Donnell / 6 years ago
Introduction
---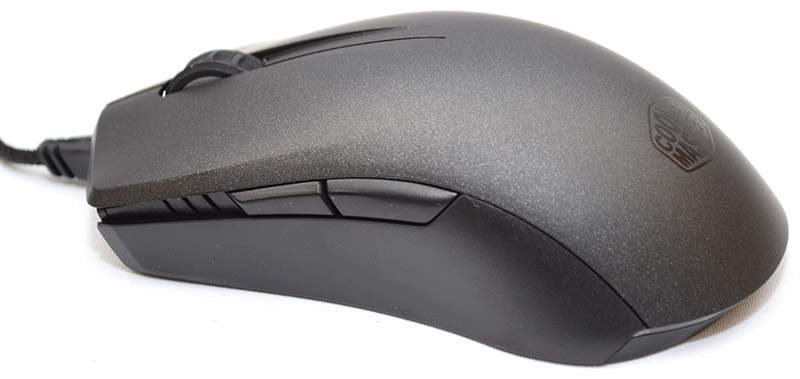 Following in the footsteps of several extremely impressive peripheral launches, Cooler Master are back once again with their latest peripheral release, the MasterMouse Pro L. With the growing success of their Master series, such as their MasterPulse headsets, Masterkeys keyboards and much more, we're eager to see what their new MasterMouse Pro L has to offer.
"Arm yourself with the MasterMouse Pro L and customize your grip with modular top covers and side grips. No matter how you choose to play, the ergonomic, contoured design and matte finish offer the best grip for even the most demanding gamers. Get an Avago sensor with up to 12000 DPI, brilliant RGB illumination with 16.7 million color options, and user-friendly software to customize and synchronize your rig's color scheme." – Cooler Master
While it may not appear to be anything too crazy, the Pro L is packing some solid specifications and features, such as a slick Avago PMW3360 optical sensor, which can deliver up to 12000 DPI. Best of all, Cooler Master states that this sensor will offer you "no interpolation, no acceleration. MasterMouse Pro L doesn't estimate your moves. It tracks them in real time" and that's something we can all appreciate. The sensor isn't the only worthy thing here either, as the mouse comes with 8 programmable Omron switches, modular body panels, built-in memory, a 32-bit ARM CPU and more.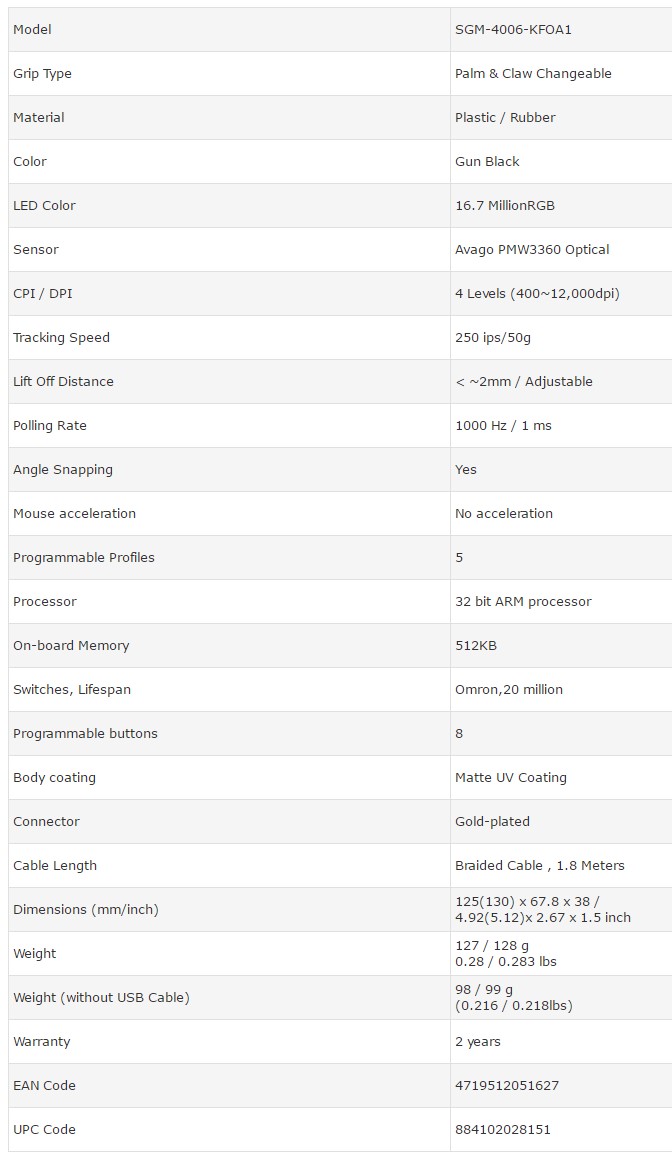 Check out this quick product overview video courtesy of Cooler Master.
Packaging & Accessories
the box shows off a nice picture of the mouse on the front, as well as highlighting the RGB lighting, ambidextrous design and interchangeable grips.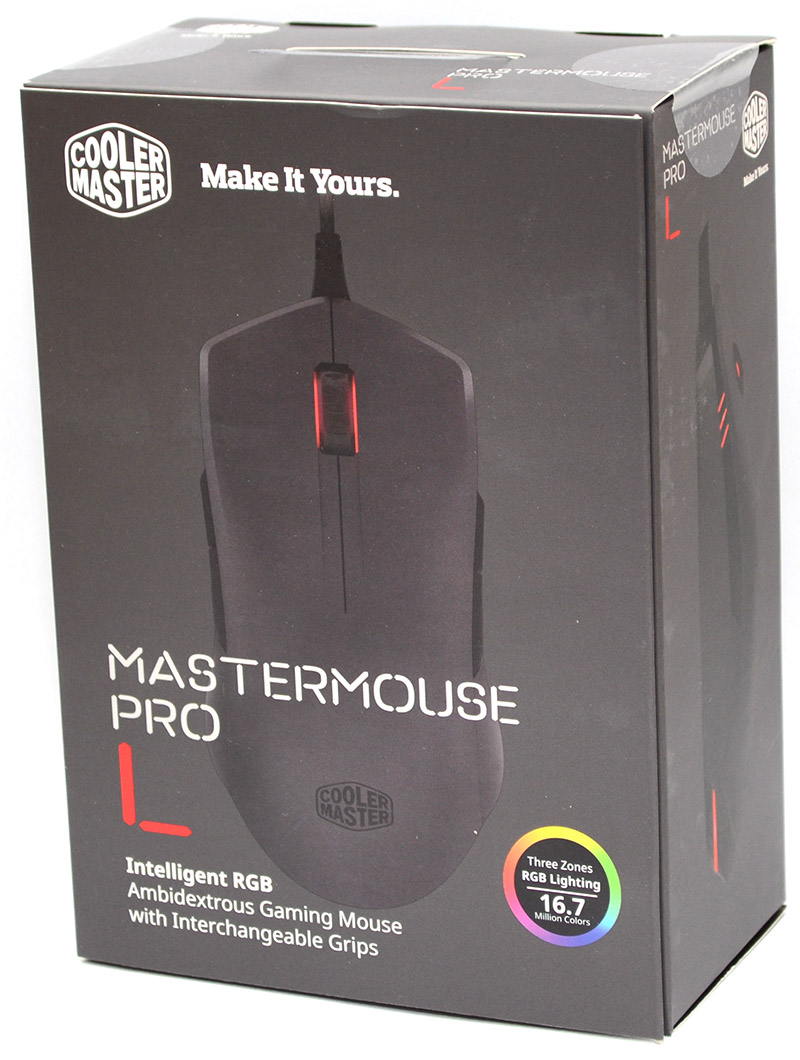 Around the back, a quick teaser image of the changeable panels too.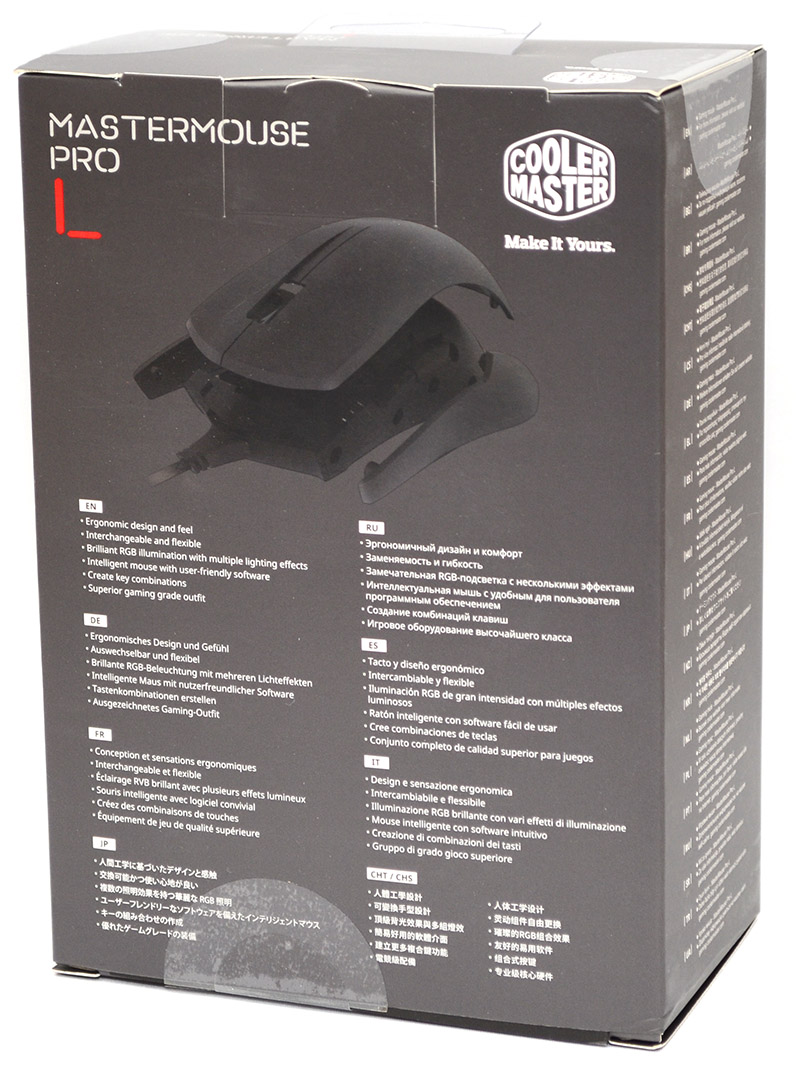 The box opens out, showing us the top of the mouse, as well as an exploded view of its construction. Now, let's open the box and see what else is included.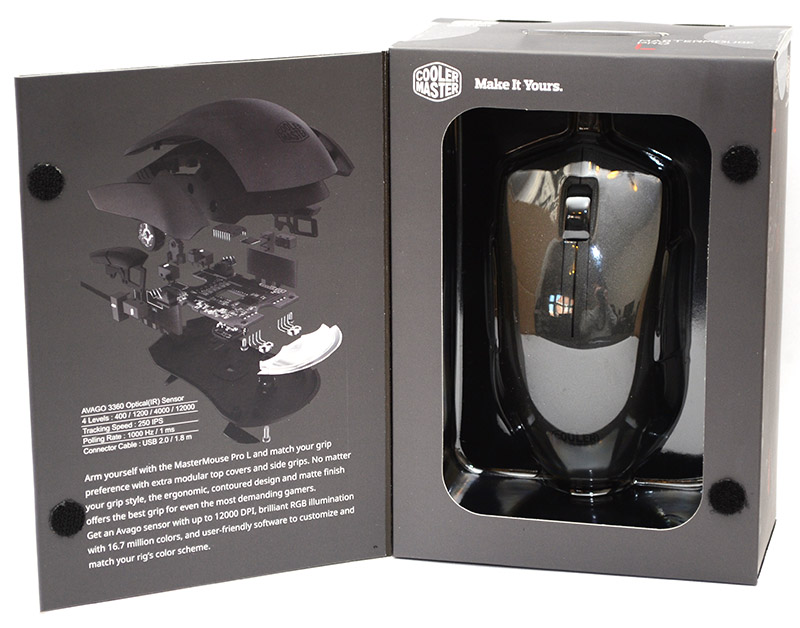 In the box, an extra set of side panels, as well as another top cover for the mouse, which is a little longer, giving you better support for larger hands without compromising on the look or feel of the mouse. Don't feel limited though, CM provide downloads to the 3D printing files, so you can tweak your own panels if you so desire.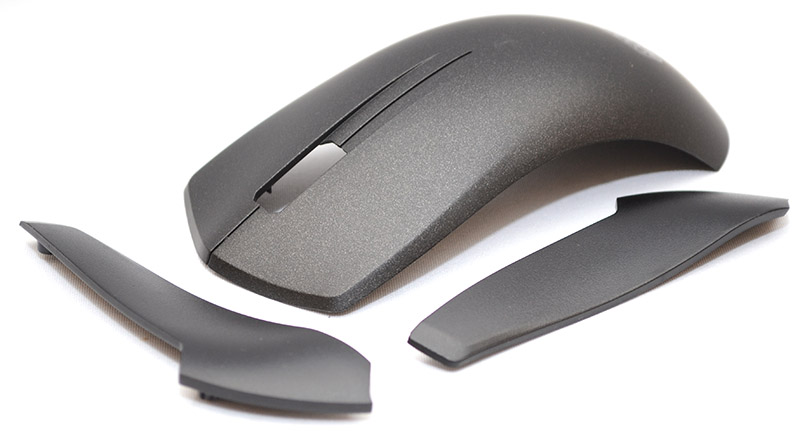 The side panels are magnetically mounted and simply pops on/off of the mouse, while the top section uses a screw fitting.