Cooler Master Silencio S400 Silent mATX Case Review
---
---
---
Peter Donnell / 4 years ago
Exterior
The latest Cooler Master Silencio S400 is a pretty clean looking chassis. It doesn't give much away visually from the left side. There's a split in the side panel in the lower half, and there's a huge gap for ventilation on the side of the front panel, but that's about it really.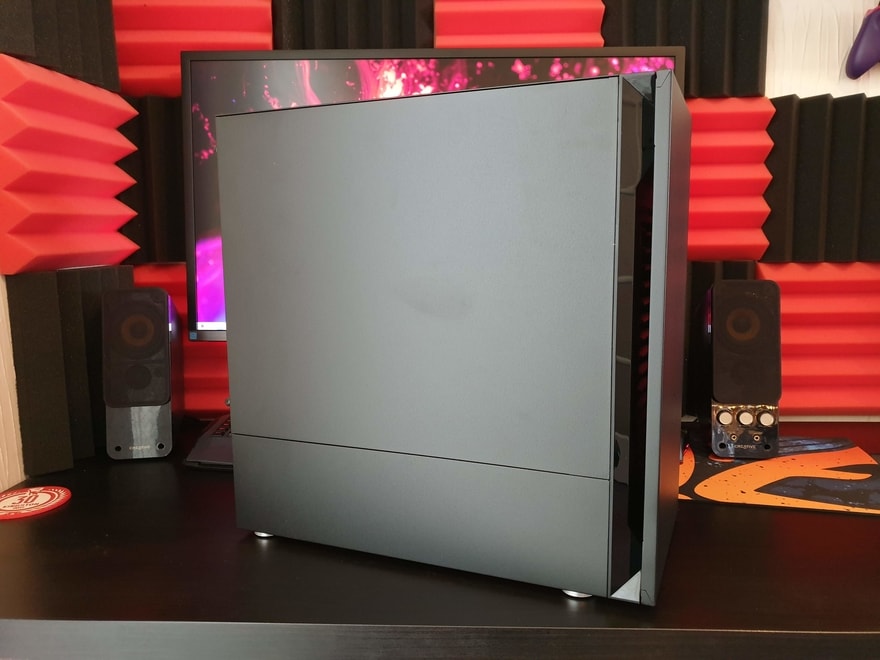 The front panel is equally monolithic, with a rather flat look and just a light texture to the overall finish. The left side trim is glossy but other than that, it's very understated.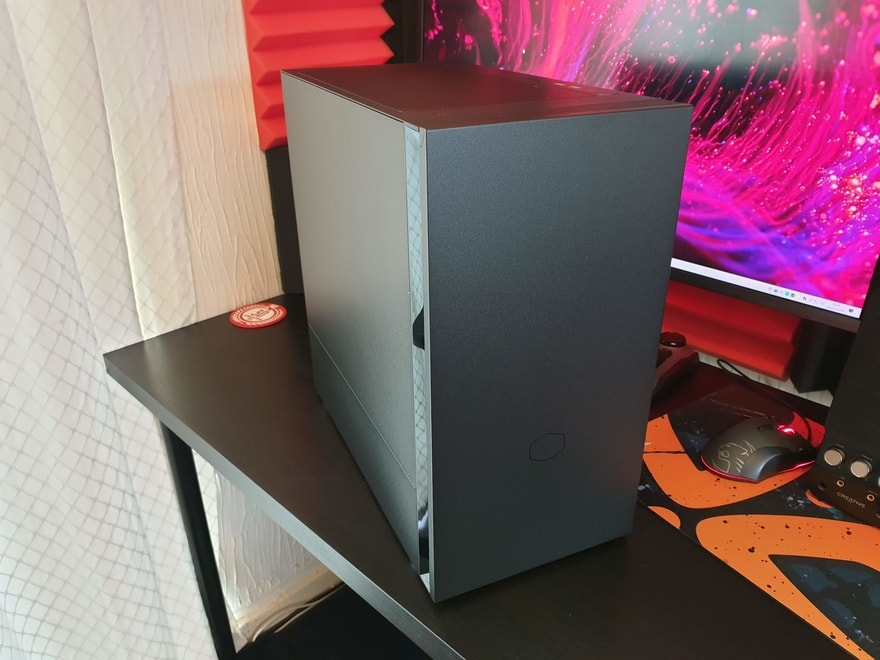 The right side panel isn't split like the left, albeit you'll see why the left panel is split soon enough. Again, more ventilation for the front panel on the side, but it's rather neat and tidy otherwise.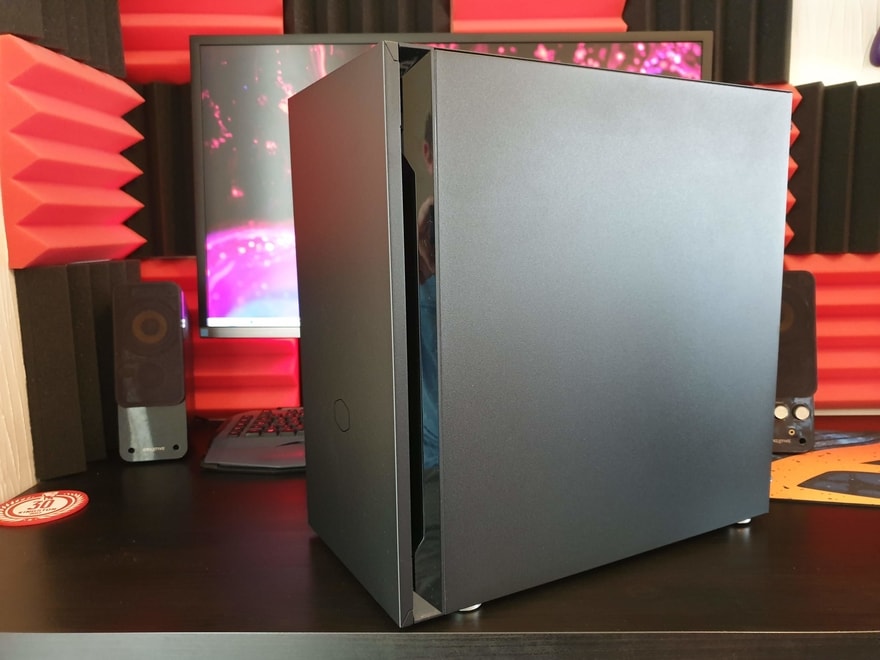 The back, there are quite a few nice features going on. There's lots of ventilation at the top, and more to the right of the PCIe lanes. There's a 120mm fan pre-installed too. However, the fan mount has very elongated mounts, allowing for a large range of height adjustment; handy for AIO cooler clearance. There are just four expansion slots, which is fine as this is an mATX case. I do like that they're all metal and reusable covers though, not those nasty snap-off ones. Finally, there's the bottom-mounted PSU cut-out.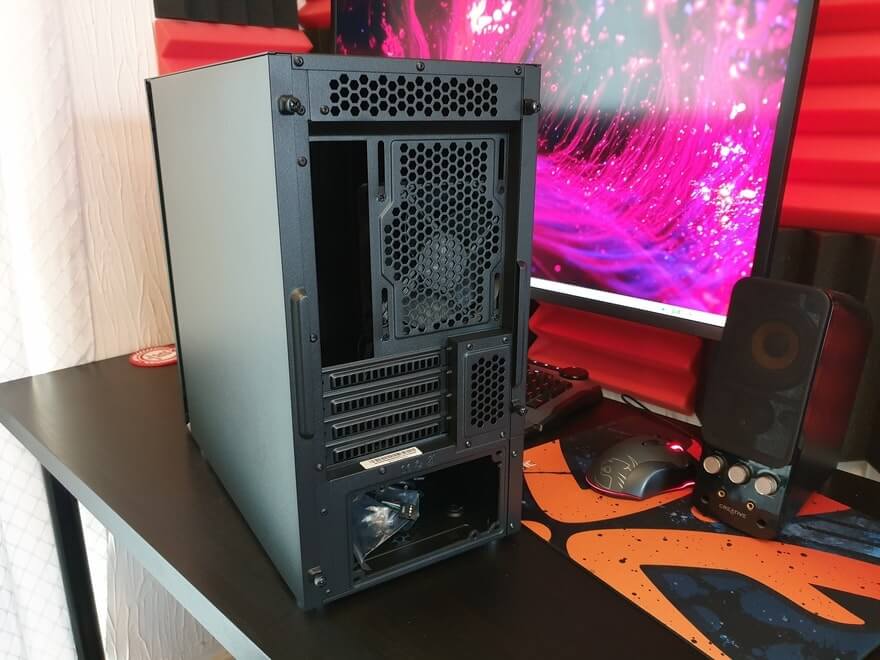 On the top, it's closed up with a very thick and firmly mounted noise isolation panel.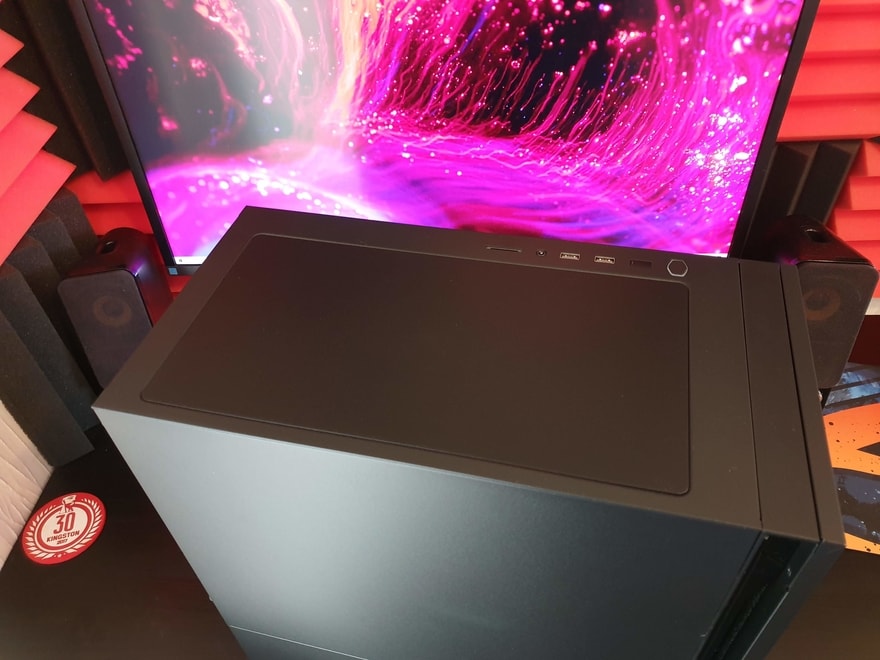 You can lift it out, and it's quite heavy for such a small panel, so it'll no doubt do its job.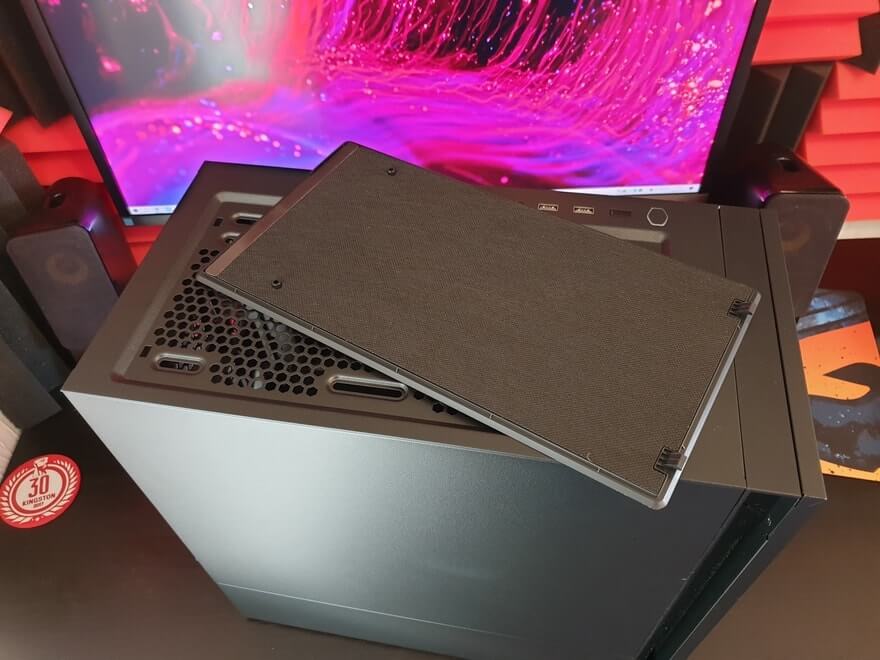 Under that, there are 120/140mm fan and radiator mounts too. Albeit, I doubt many going for "silence" will use them. However, it's nice to have the flexibility.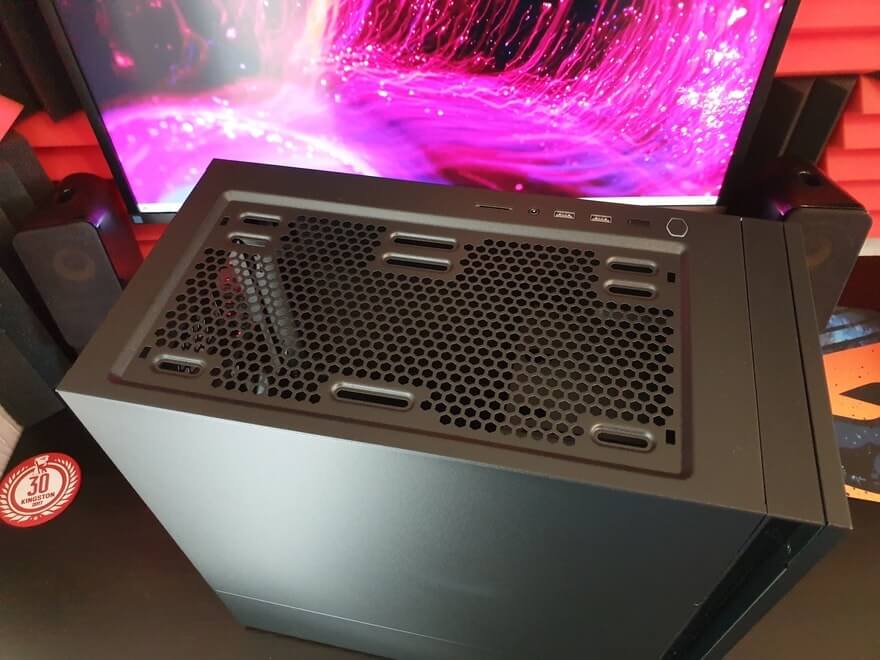 Plus, with this magnetic dust filter, you can keep the airflow here if you so desire.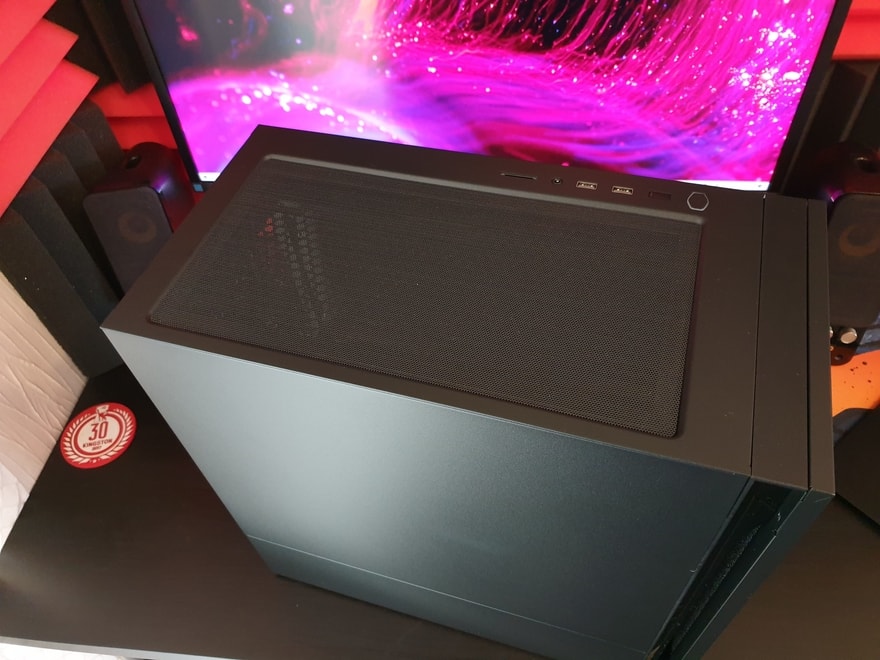 The front panel opens out to reveal a thick layer of foam isolation material on the front panel. Much like the entire chassis, the front panel is thick metal and really robust. If there's a chassis that can stop a sound, it's this one, and it'll likely stop a bullet too, it's properly robust.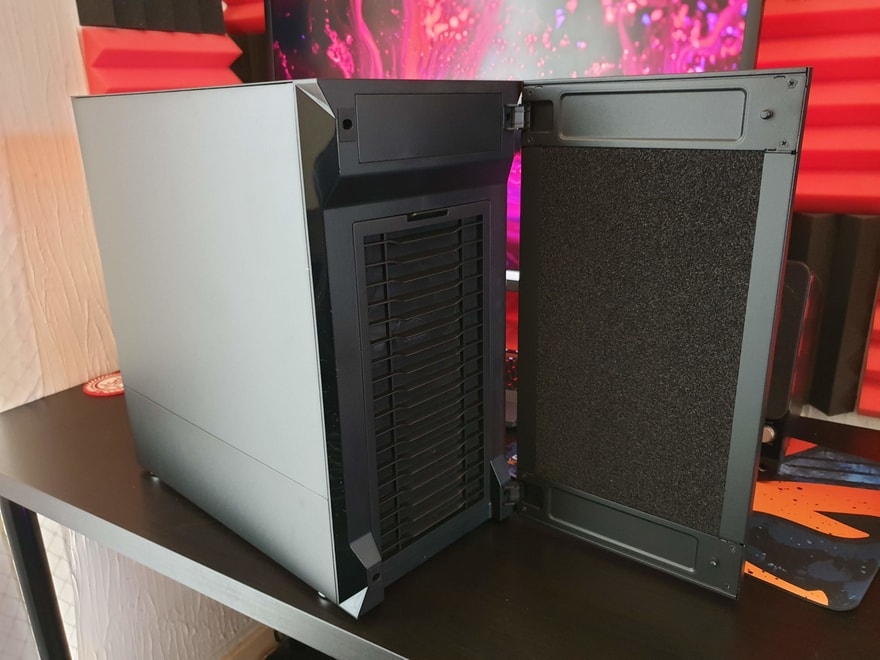 As you can see, there's a very tightly fitted dust filter, preventing any dust leaking through the sides… something that I've seen as a common issue on many cases.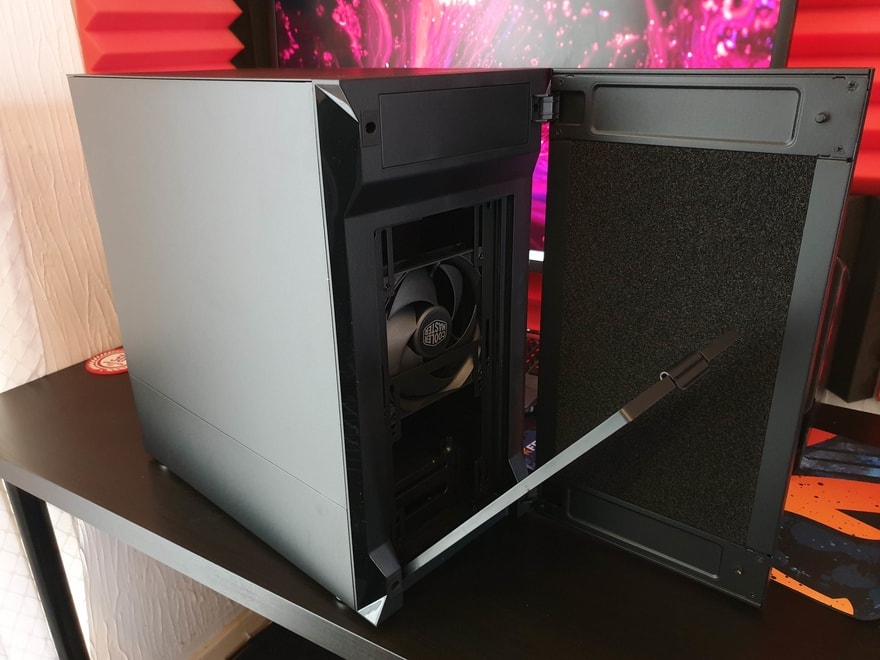 Thick steel panels, thick noise/vibration dampening, superb dust filters, and if that's not enough, a lovely Silencio fan in there too. I think breathing would sound loud and obnoxious next to this thing.