Cooler Master TPC 800 Vapour Chamber CPU Cooler Review
---
---
---
Ryan Martin / 10 years ago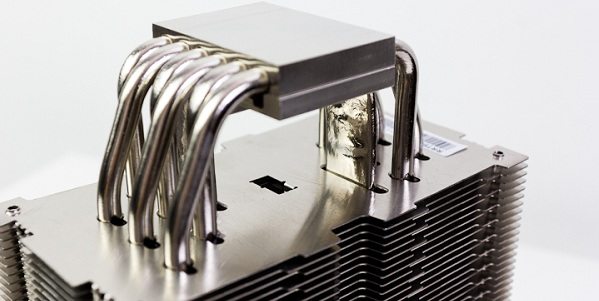 Cooler Master had been showing off their Vapour Chamber CPU cooler technology since CES 2012 with the TPC 812 CPU cooler. The TPC 812 CPU Cooler is different to the TPC 800 in the sense that it comes supplied with a fan but other than that the two units are identical.
The TPC 800 features all the usual goodness of a high performance CPU cooler, 6 heat pipes, a dense aluminium heatsink and a flat nickel plated base. The only thing that makes this "unique" so to speak, is the addition of a vapour chambers in the middle of the heatsink that are fed by a "U" shaped flattened heat pipe.
By selling the TPC 800 as a standalone heatsink Cooler Master are offering consumers the chance to save a bit of money over the TPC 812 and pair up the cooler with any one or two fans they'd like – which if you already own a 120mm fan this could be perfect for you. Considering you can pick up a couple of decent 120mm silent PWM fans for about £7 each this is a reasonably sensible move and the fact fans dominate the aesthetics of a CPU cooler means you can customise it to your own tastes.