CoolerMaster 690 II Advanced Review
---
---
---
Andy Ruffell / 11 years ago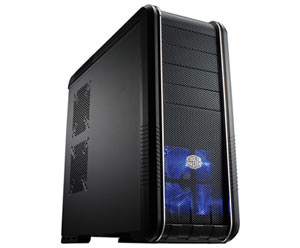 Coolermaster are regarded as one of the most well known manufacturer's when it comes to PC cases, and have been one of the main contenders when standing the test of time.
As we all know, companies are started and in this day and age, it's very hard to keep afloat due to the recession that has "apparantly" ended, but Coolermaster have kept the market share and are still going from strength to strength.
This is all down to many different aspects of the company as a whole and the products they develop. Over time, Coolermaster have been devoted to giving you the best quality, features and design for the best possible price. Even if you go back to the days of the Black Widow which is still remembered to be one of the best looking cases ever developed. Couple that with the amazing build quality that we see invested in every Coolermaster product, and there really is no place to go wrong.
Sometimes however, companies do release products that are great and hundreds upon thousands are sold, but feedback gathered at later dates, give them ideas on bettering the already great selling product. This can then lead on to the development of a slightly improved product, or a version 2 for instance.
That is where the 690 II Advanced comes in, based off of the original 690 and 690 II, we clearly know from the start, that this has a tried and tested method, design and functionality to boot.
With all of this in hand, it gives us hope for all products that Coolermaster have released lately, and of course, any products that may be released from them in the future.