Coolermaster Nepton 140XL & 280L AIO Cooler Review
---
---
---
Peter Donnell / 10 years ago
Introduction
---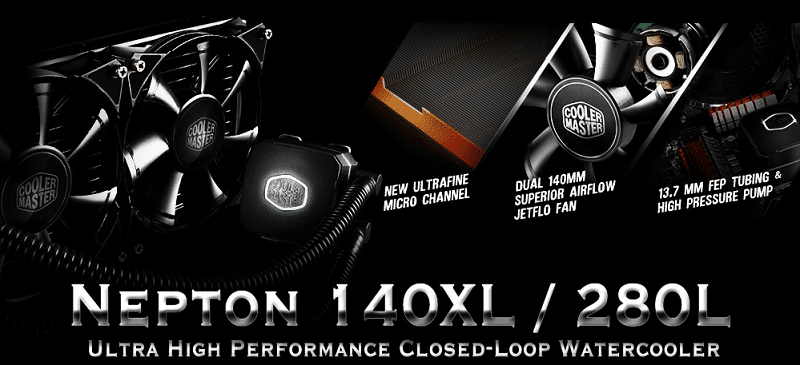 The water cooling market offers up some very fierce competition these days, there are so many great products to choose from that it is becoming harder and harder to find a product that is best for your system. The overall quality and performance of all-in-one water coolers has been increasing steadily over the years and with every company trying their hardest to be the best it's near impossible to buy a poor water cooler, so long as you stick with brand names such as Enermax, Corsair, Cooler Master, Antec, etc. Cooler Master have long been a popular choice for CPU coolers, many of their air and water cooling products have won awards year after year for their performance and that's something we're hoping to see reflected again here today. With a few rival products recently launched the Nepton does have some tough competition on their hands, but the Nepton has proven to be a great product before, and these new ones promise to be even better.
In the office today I have not one, but two new product from the Nepton range and I'll be putting the new Nepton 140XL 140mm cooler and the Nepton 280L head to head to see what they have to offer, while also seeing how they stack up against the competition. Obviously we're expecting the bigger, more expensive 280L to perform better, but we really want to find out how much better. When you're out shopping for a new CPU cooler, it's important to balance your budget and performance needs, perhaps you'll discover that the 140XL is more than enough for your rig, or if you're in the market for the 140XL, you might find out that you really need the bigger 280L.
Check out what Cooler Master had to say about their two latest products:
"The Nepton 140XL is Cooler Master's latest watercooling kit that aims to bring watercooling to the next level. Nepton 140XL is using CM exclusive designed pump with effective waterblock. It has thicker and longer tubing for upgraded performance. In addition, dual JetFlo 140 fans + 38mm thick radiator also provide great cooling ability for over 300Watt heat dissipation, which enable user to overclock CPU to maximum performance."

"The Nepton 280L is Cooler Master's latest watercooling kit that aims to bring watercooling to the next level. Nepton 280L is using a CM exclusive designed pump with a highly effective water block. It has thicker and longer tubing for upgraded performance. In addition, dual JetFlo 140 fans + an extra large 280mm radiator provide substantial cooling power with over 300W heat dissipation, which enables users to overclock their CPU and maximize performance."
With the 140XL costing around £75 and the 280L around £90, there is no doubt that these are high-end, premium grade products, so they'll be competing with products from NZXT, Corsair and Enermax (to name but a few) for the money in your wallet, so let's get right to it and take a look at what they have to offer and see which one would be best for your next system build.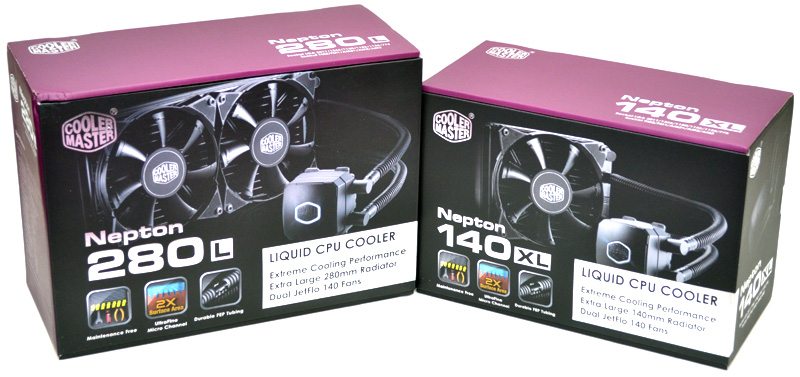 Both of the coolers come nicely packaged, with plenty of details on the front of each box letting you know that they're maintenance free, feature improved UltraFine Micro Channel CPU cooler blocks and durable tubing. The boxes are nicely laid out with protective plastic over the fans, radiator and pump.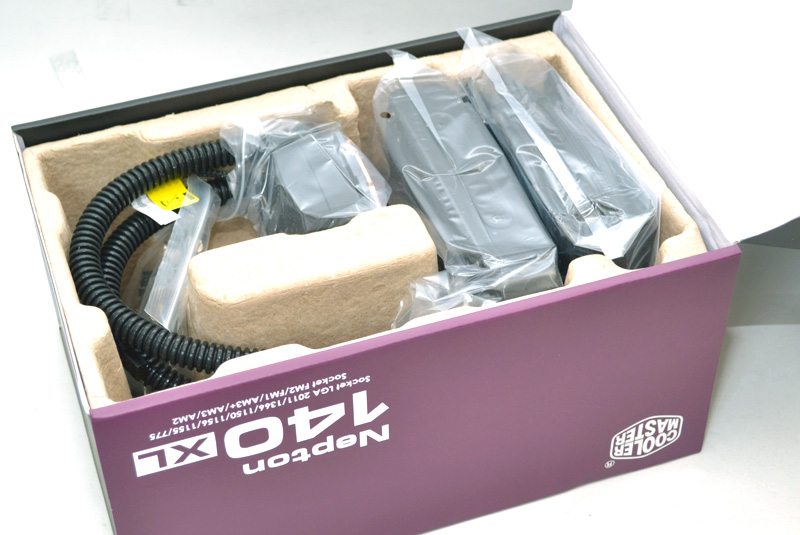 All the fittings, brackets and other components are in a plastic pouch, keeping them safe in transit and preventing them from scratching up your new cooler.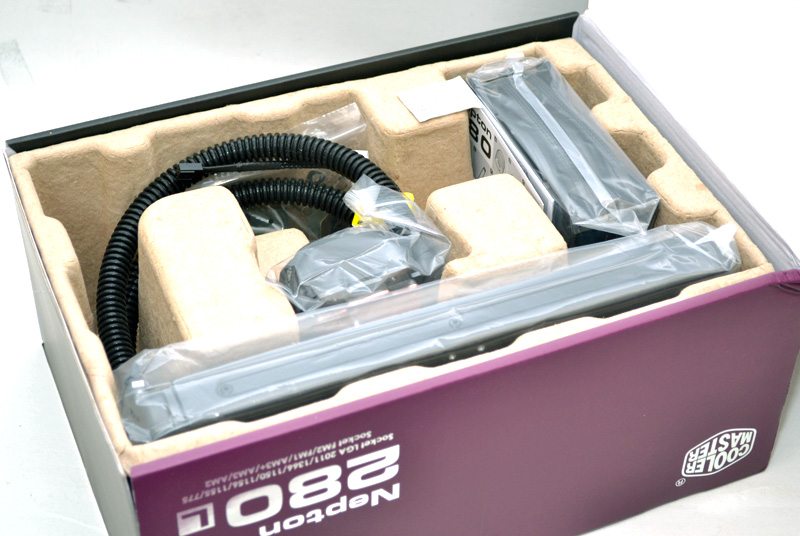 In the box you'll find all the fittings you could possibly need; a multi-socket back plate, fan Y-split cable, thermal paste, AMD and Intel mounts, spacers, screws and clips. This is the pile of components for the Nepton 140XL, but we'll skip over the components for the 280L as they're 100% the same.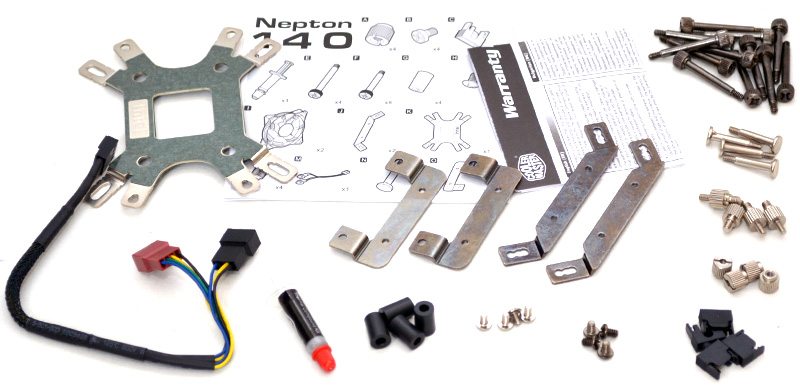 Both the 140 and the 280 come with two identical 140mm fans. Both are high quality, nicely designed fans with black sleeved cables to help provide a clean overall design, while also featuring firm rubber pads on each corner to help reduce noise and vibration.