Flexible Glass to take 3 years to arrive in consumer's hands
---
---
---
Roshan Ashraf Shaikh / 9 years ago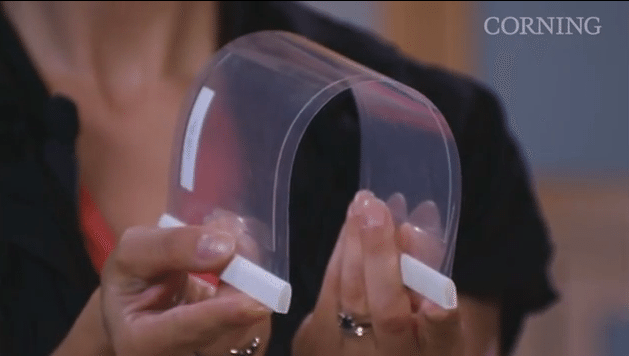 One of the glass manufacturers for Apple's iPhones (to name but one), Corning, Inc. have said that it will probably take at least 3 years before manufacturers start making flexible displays. One of the issue is that companies need to come up with a product idea which can take advantage of the Willow Glass which can be made easily in a roll.
James Clappin, the companies president said during an interview with Bloomberg that people are not accustomed to glass that rolls up, and therefore the ability to take it and use it as a product is limited. Clappin was opening an $800 Million factor in Beijing for LCD glass at the time. He also said, without mentioning any companies name, that they have been making lot of efforts to teach "very big name" customers to handle the glass. Clappin explained that the willow glass should be used in some simple products this year or examples to be used as a flexible barrier for solar panels or even thin film behind certain types of touch panels. Corning said that he sent samples of flexible glass to phone, tablet and TV makers in June 2012.
Google has been working on wearable computing devices and made plans to make them available by 2014, Apple put together a team of about 100 product designers to work on a wristwatch type device according to Bloomberg's sources, but Clappin declined to comment if Corning, Inc. was contacted by these companies in regards to their own wearable device projects.
According to Corning, Inc.'s website, the 161 year old company started by manufacturing glasses for Thomas Edison's light bulbs. The global sales of smartphones have been increasing and therefore gave a big boost to Corning, Inc's sales. The company introducing Gorilla Glass in 2007 which is used in more than 1 billion devices worldwide, including 33 electronics makers such as Samsung and Sony to be used in more than 900 models. Last year, Gorilla Glass' sales surged up to 44%, earning then around $1 Billion.