Corsair 570X Tempered Glass RGB Mid-Tower Chassis Review
---
---
---
Peter Donnell / 4 years ago
A Closer Look – Interior
---
With all the plastic covers removed, we're treated to our first real look at the 570X, and damn is it a tough cookie to photograph. We put it on our white screen and it reflected into a solid white rectangle, we used out polarizing filter and the glass vanished in photos, so here it is up on the table, where the reflections aren't too strong when using a camera flash! You get a lovely view through that side panel window, and you can see literally right through it, so you know you're going to have to step up your game when it comes to cable management here.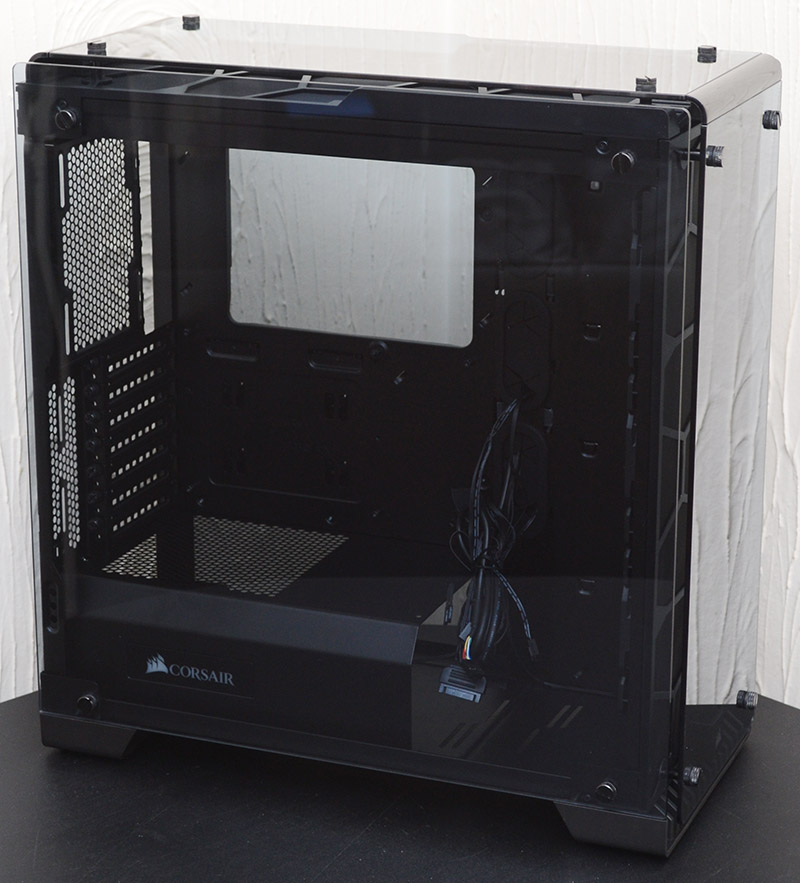 The glass is mounted using aluminium thumbscrews over rubber washers, which ensure a clean and safe fit for each panel.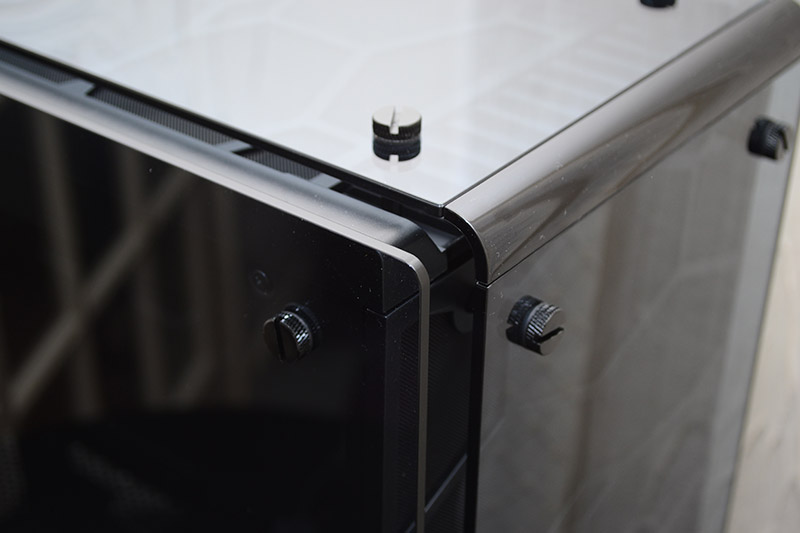 The right side panel is glass too, showing off the area behind the motherboard, and some of the rear mounted storage drives.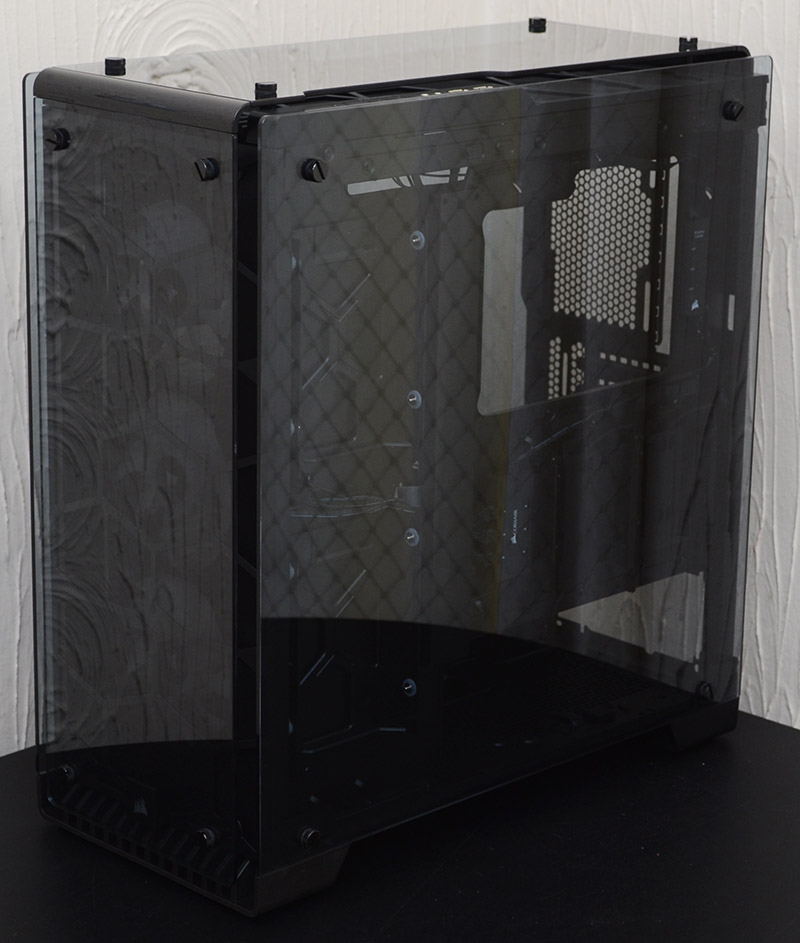 The front panel is, you guessed it, glass! Behind the glass, you can see three 120mm fans, which we'll take a much closer look at shortly.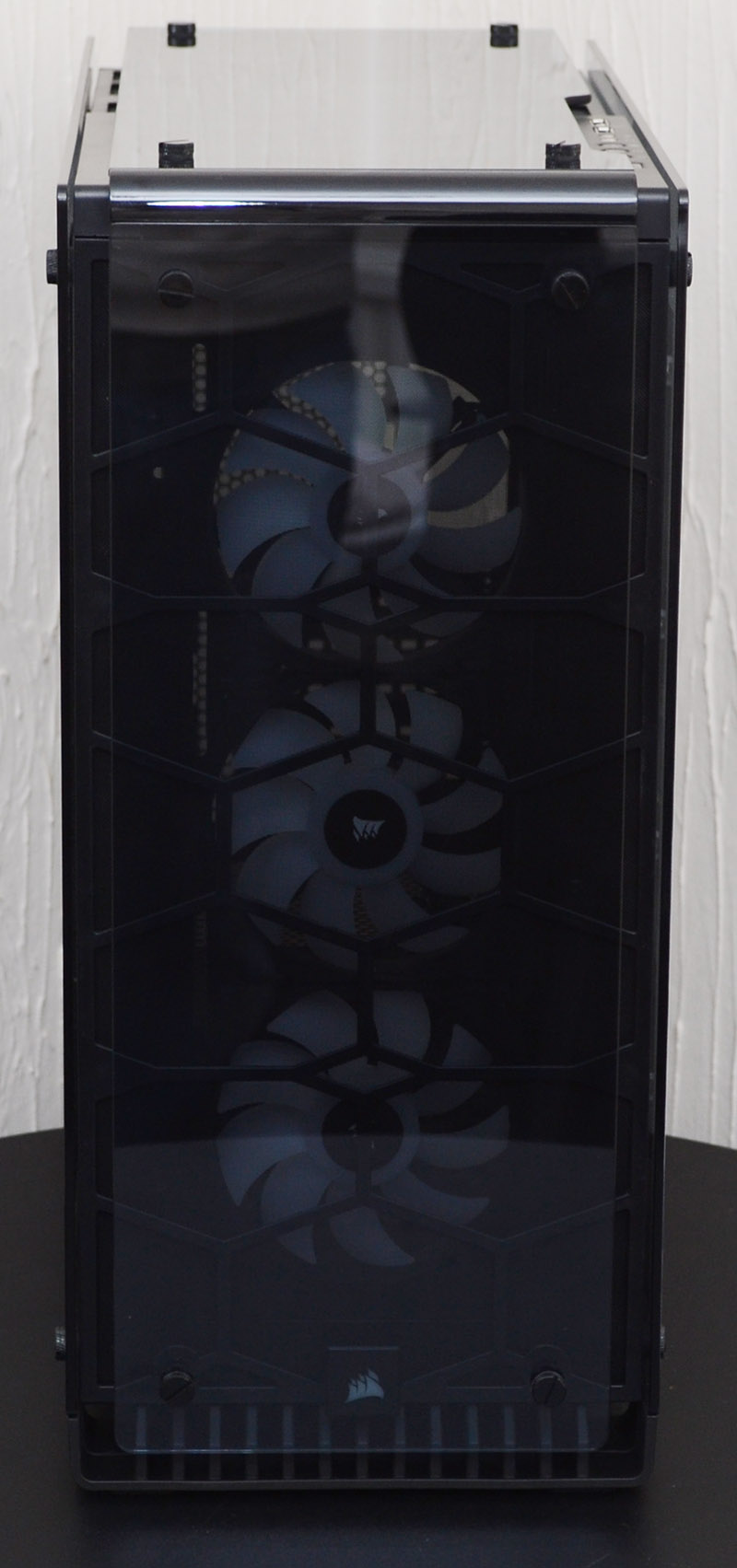 At the top edge of the front panel, there's a glossy plastic strip that bridges the front and top glass panels, and more of those lovely aluminium thumbscrews to keep everything in place.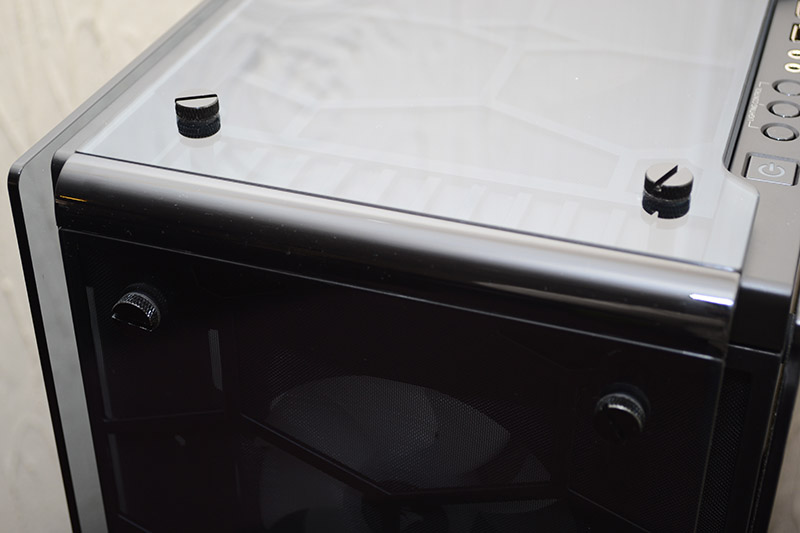 Towards the bottom, there's a nice understated Corsair logo, which has a white LED backlight when the system is powered on.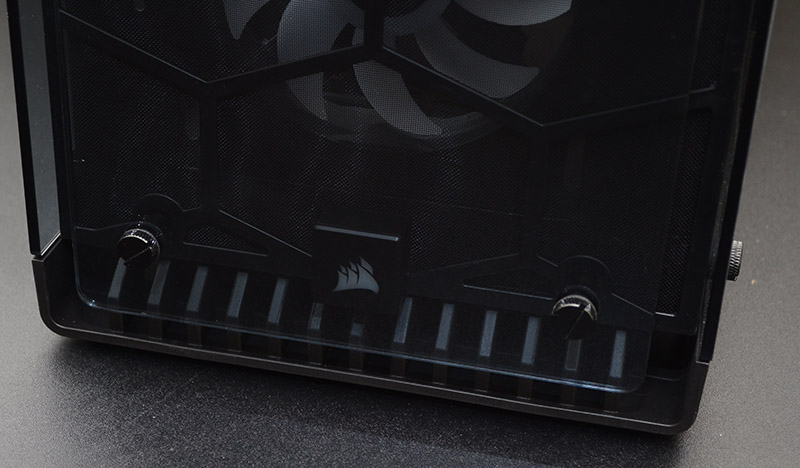 Around the back, you can see that the 570X is quite wide, and obviously, the rear panel is not glass.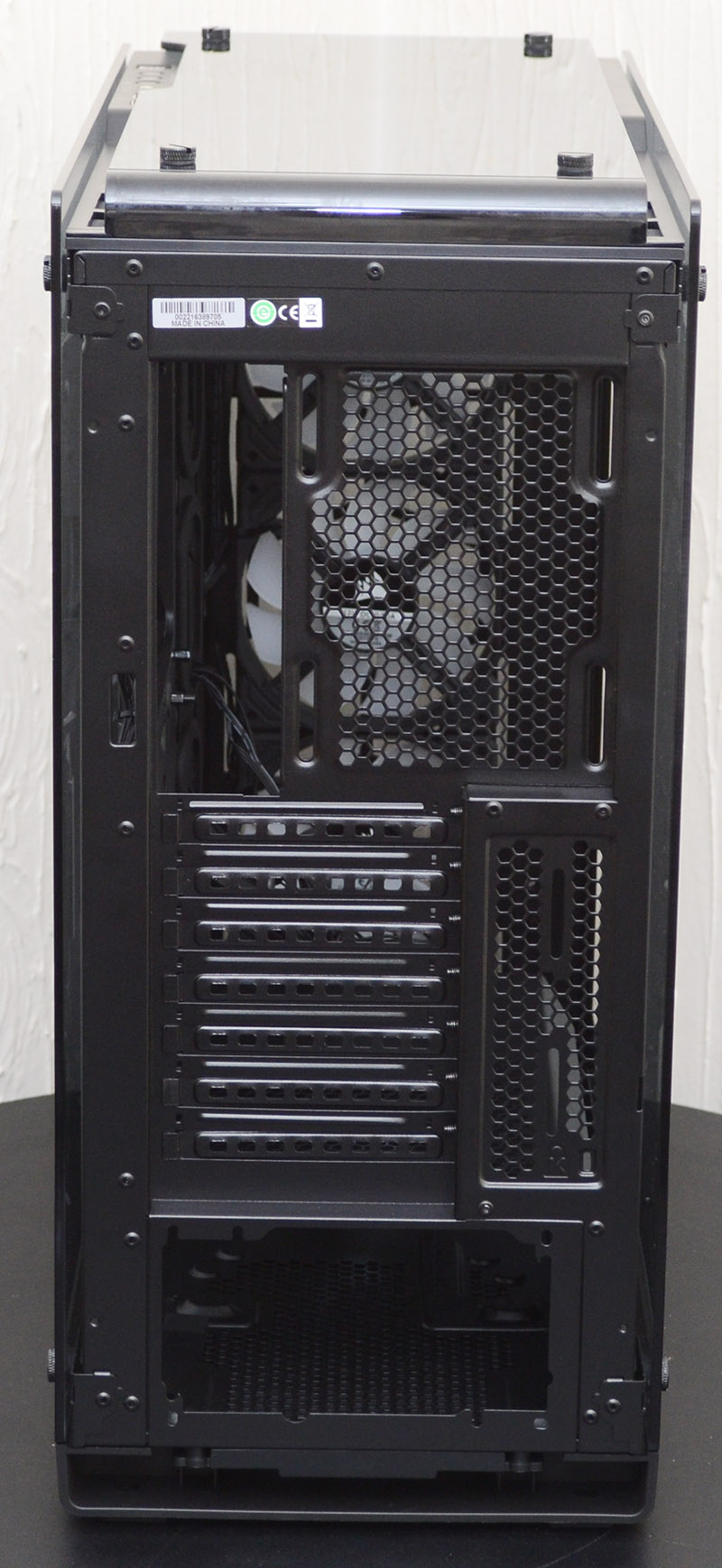 Towards the top, there's a 120mm fan mount with elongated mounts to allow height adjustment of any fan/radiator you fit here.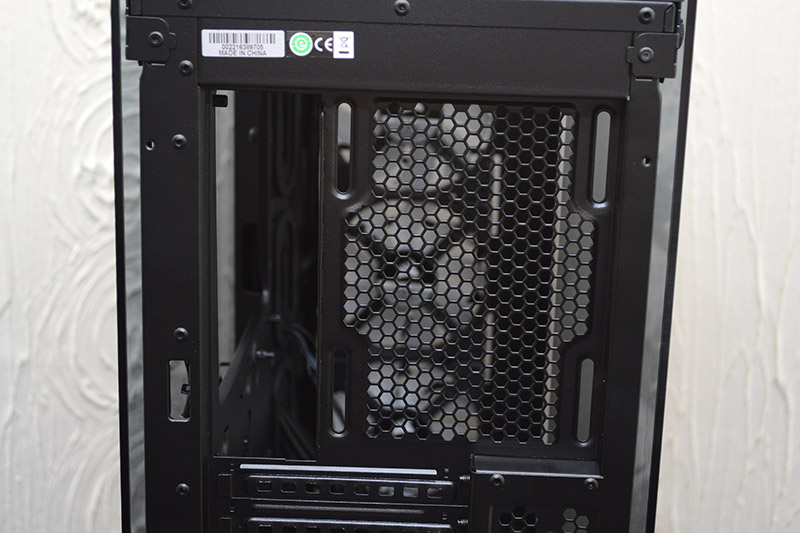 There are seven expansion slots, each fitted with reusable metal ventilated covers, and some mount mounts to the right, which could be used for water cooling hardware.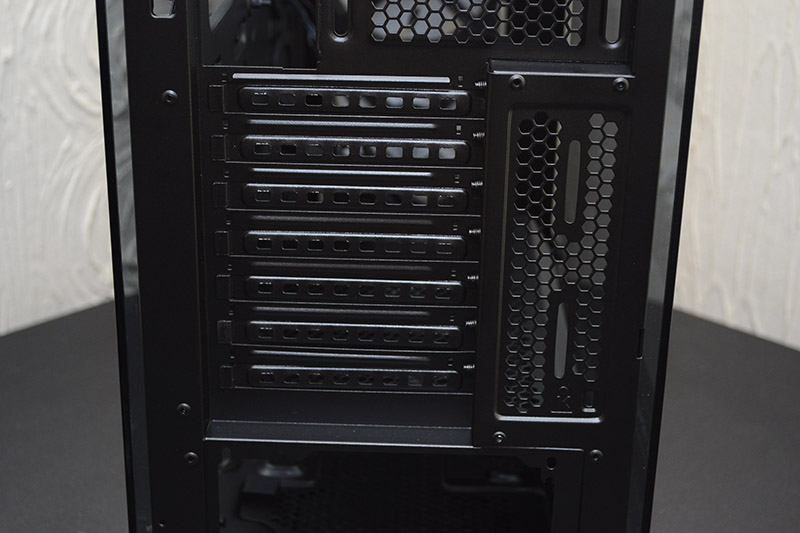 At the base, you'll find the PSU mount, as well as a slide out dust filter to provide it with clean airflow.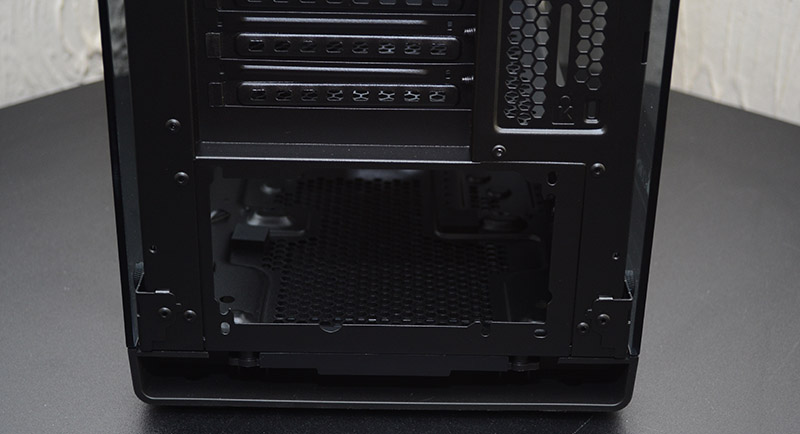 Up top, we have yet another stunning glass panel, with a ventilation gap between that and the side panels, but don't worry about dust, there's a full-size dust filter on top to keep it running nice and clean.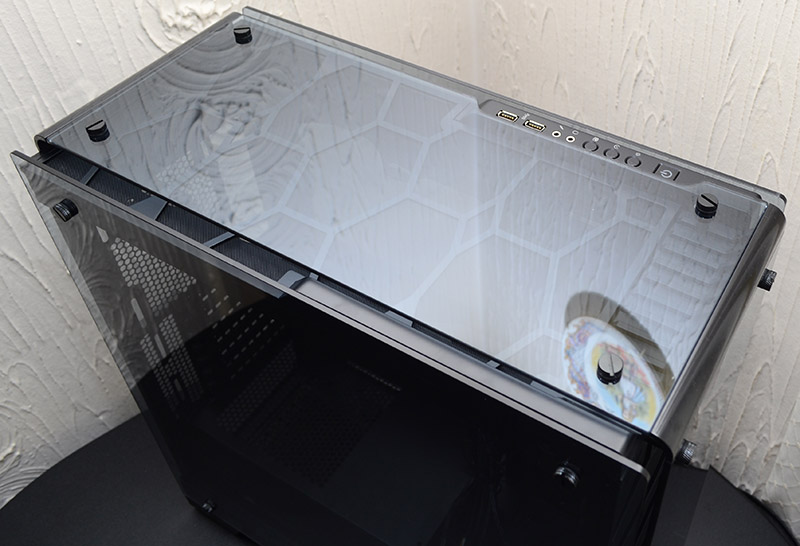 There's a lovely cutaway to the glass, allowing room for a stylish I/O panel, which features two USB 3.0 ports that are finished in black not blue, HD audio jacks and a power button. There's also a lighting control panel here, allowing you to change the effect, colour and more at the touch of a button.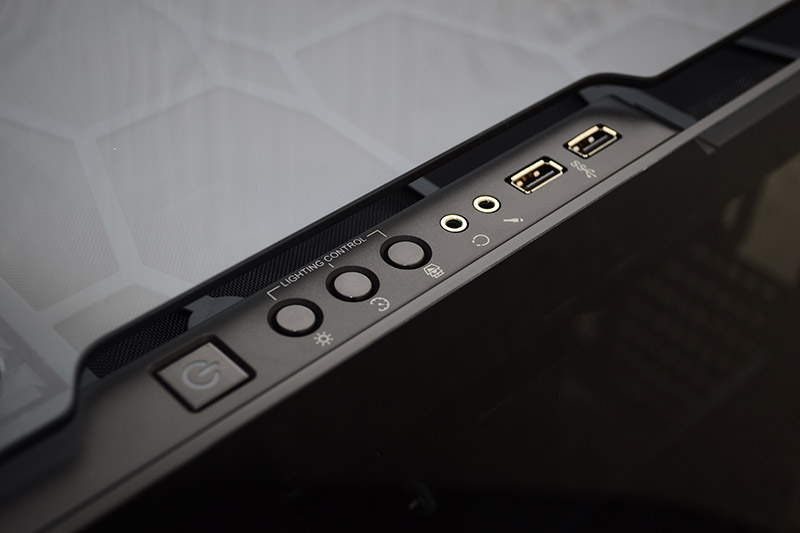 There's a lot of ground clearance here, and two extra wide and durable feet that provide the 570X with a very stable base.