Corsair AIO Designed for Alder Lake-S Leaks Online!
---
---
---
Mike Sanders / 9 months ago
With Intel expected to release their new 12th-gen Alder Lake-S processors in mid-November, it's not exactly surprising that we'll almost certainly see more than a few AIO coolers marketing themselves as the 'go to' choice for the new CPU platform. – Following a report via Videocardz, however, it seems that images of Corsair's next-gen design have leaked online and, in terms of the CPU block, this is definitely an interesting step in a new direction for the company!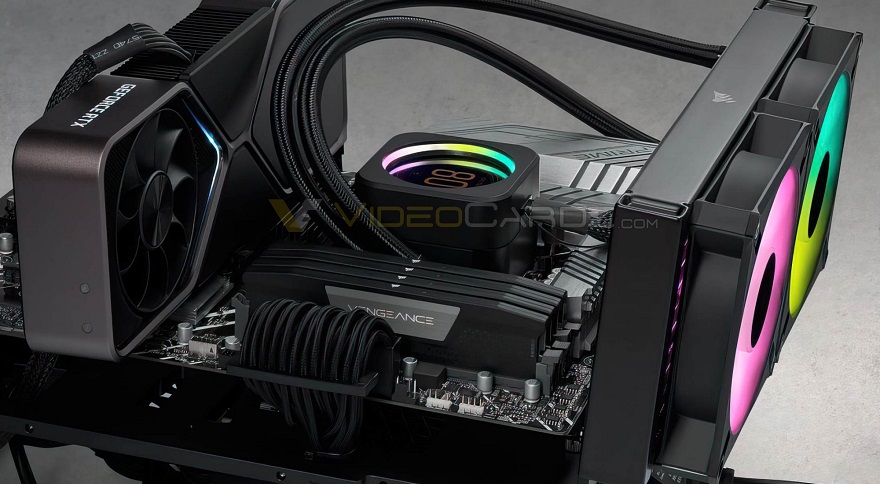 Corsair AIO Cooler for Intel Alder Lake-S
While we don't yet have a name for this new AIO cooler design, the images clearly show that Corsair is trying something 'new' with their CPU block design. Namely, a circular LCD that will (presumably through their i-cue software) allow it to display CPU temperatures, liquid temperature, pump speed, and all other manners of cooling-related information.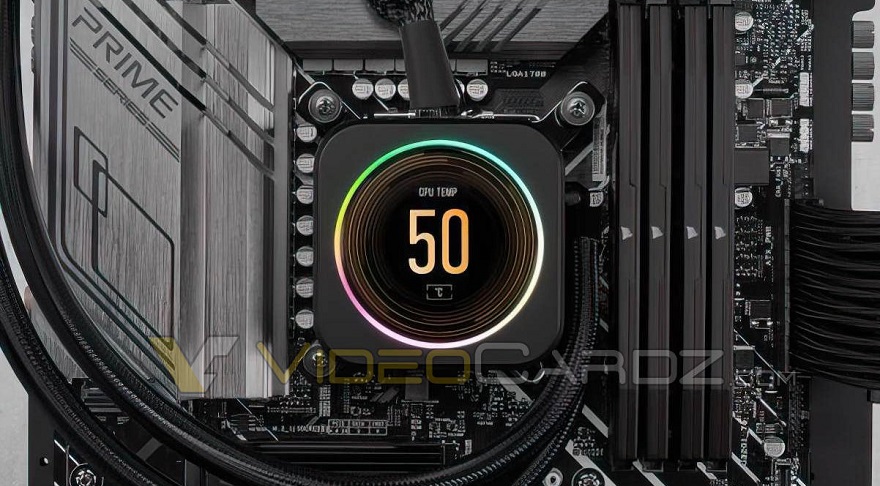 Now, admittedly, such a pump head design isn't anything new. We've already seen manufacturers like NZXT and Fractal Design come up with things very similar. To date, however, such CPU block designs have usually been limited to premium-level products. In this regard though, it does look like Corsair is going to offer this as standard on their next-gen AIO products!

Alder Lake-S Only?
It's widely expected that Corsair's initial marketing for this new AIO cooler will be heavily skewed towards new owners of Intel Alder Lake-S processors. Even despite the fact that Corsair recently confirmed the release of an upgrade kit for many of their existing CPU cooler models. – We should note though, that although pending confirmation, it's pretty much a given that this will also be compatible with all other major sockets including AMD's AM4 platform. Put simply, this is 99.9% not going to be exclusive to LGA 1700.
Based on the limited information we can see in the pictures, however, it does appear that something rather clever (or at least tidy) is going on with the cabling here. Rest assured though, as soon as something on this is confirmed, we'll be ready and waiting to check it out and let you know what we think about it!
What do you think? – Let us know in the comments!