Corsair Carbide 300R Mid-Tower Chassis Review
---
---
---
Peter Donnell / 8 years ago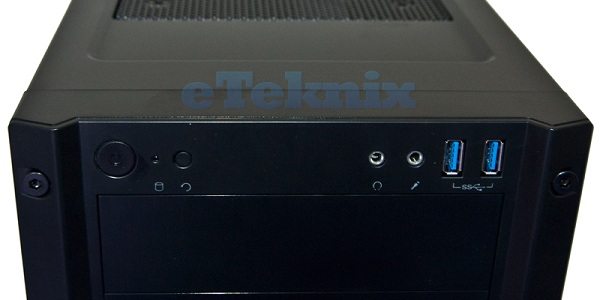 Today we are taking a look at the Corsair 300R chassis, a stylish mid-budget chassis solution. The one we are taking a look at today is priced at around £70 and comes fitted with an acrylic side panel window.
Corsair are just starting to launch their new chassis designs, which is why we haven't had a Corsair chassis in for review for a little while now, not since we had the spectacular Corsair C70 Vengeance Ammo Box Edition a few months back. I personally still use the C70 to this day thanks to it's extremely durable style and build quality. So can Corsair win me over again with the 300R? I'm not expecting it to live up to the same standards as the C70, given that the 300R is around half the price, but it will be nice to see how it compares.
Corsair are a big brand in the computer industry and are a name that many if not all of you will be familiar with in one way or another. Given that they've been around since 1994, creating everything from power supplies, computer chassis, hard drives, memory and peripherals, it hard not to have come across a few Corsair products over the last 18 years. Not only have they got a strong brand name, but also a strong range of products and a well established fan base around the world, catering to the needs of everything from business solutions to high performance gaming components, so I expect a fair amount of industry knowledge goes into all their products and it's something we hope to see reflected in the 300R chassis.
So lets start by taking a look at the spec sheet for the 300R, as you can see below the chassis features ATX and mATX support, 7 pci slots, plenty of room for additional cooling fans and up to hard drives.