Corsair Demo Systems on Display at CES 2017
---
---
---
Peter Donnell / 4 years ago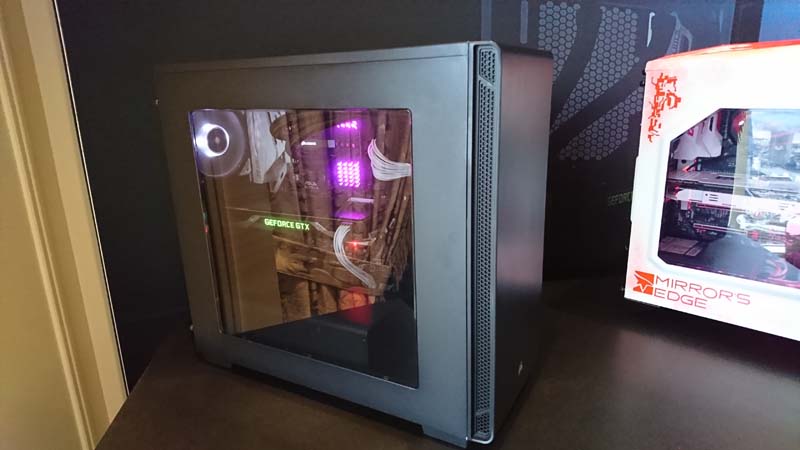 Corsair are proud of their latest products, so it's only natural they would parade them out in some lovely systems for all to see, using as many Corsair products as they can along the way. First up, the simple yet elegant Carbide 270, featuring the Vengeance White (why you no use the new RGB ones Corsair?), Hydro Series 115i, RM850x, Custom Corsair PSU cables, and the ML120 LED White fans.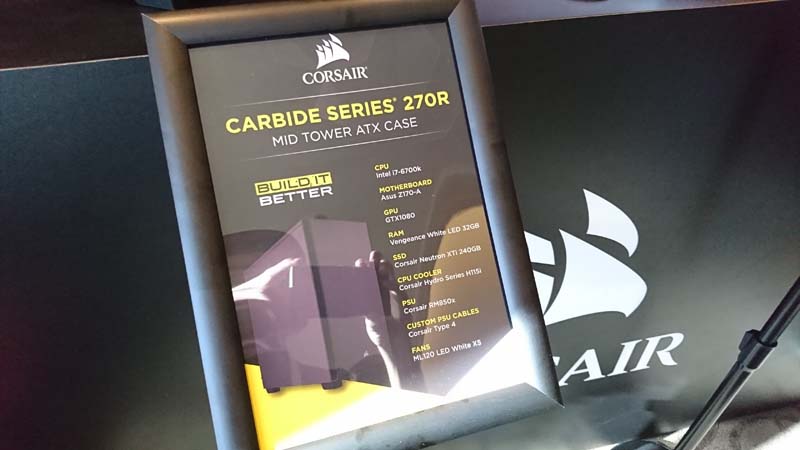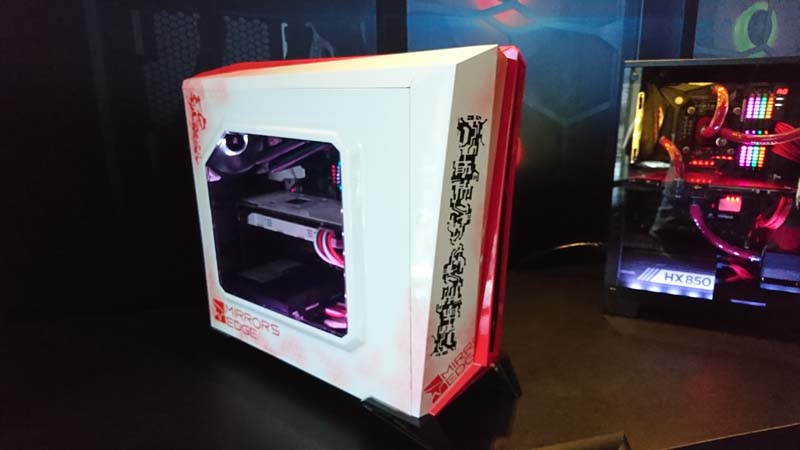 The bonkers looking Spec Alpha, albeit with a bit of modding going on here for a mirrors edge theme. Also more Vengeance ram, a Neutron XTi SSD, HX750 PSU, and ML120 fans.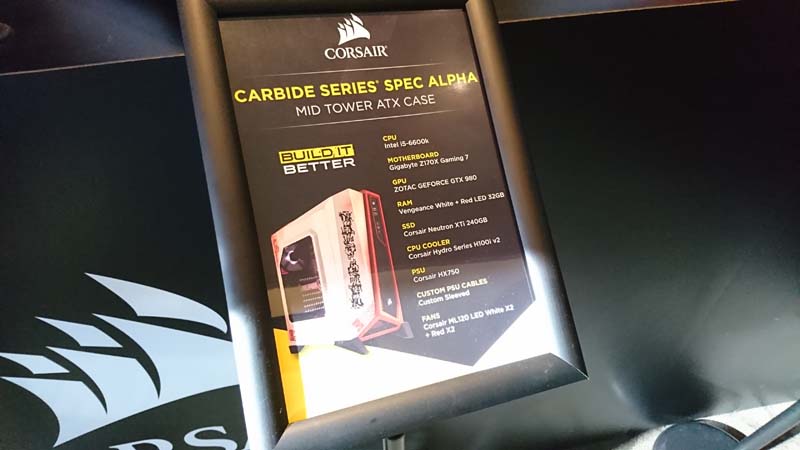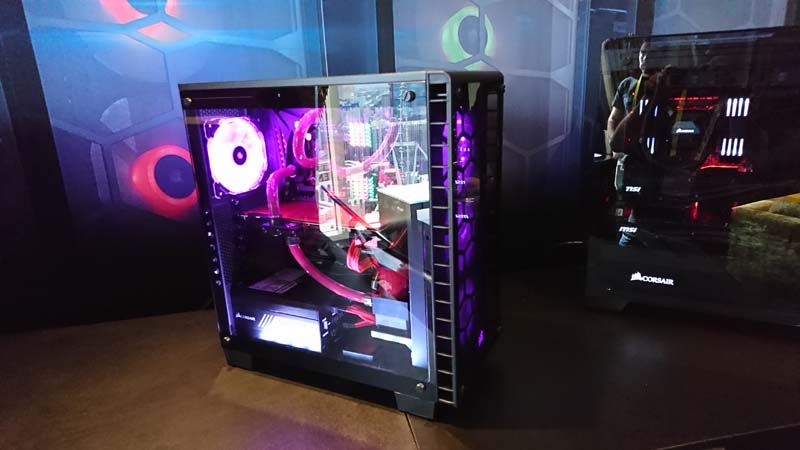 One of the coolest chassis on the market today, the 460X RGB, which uses a lot of tempered glass and the new HD120 RGB fans to create a unique design, as does the slightly larger 570 RGB below it.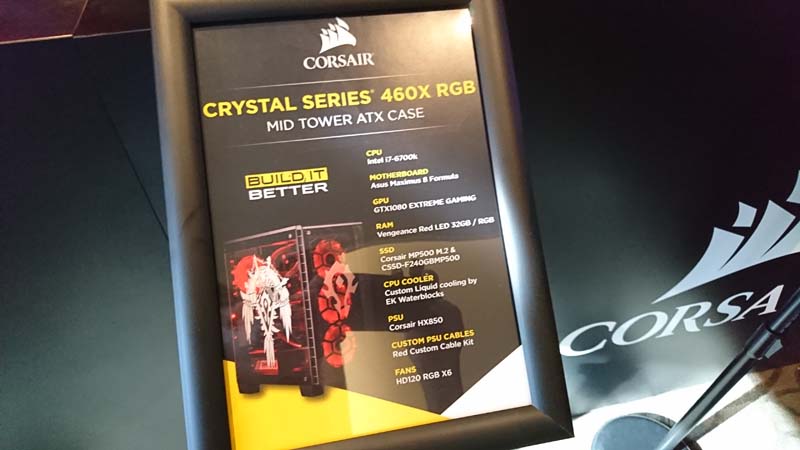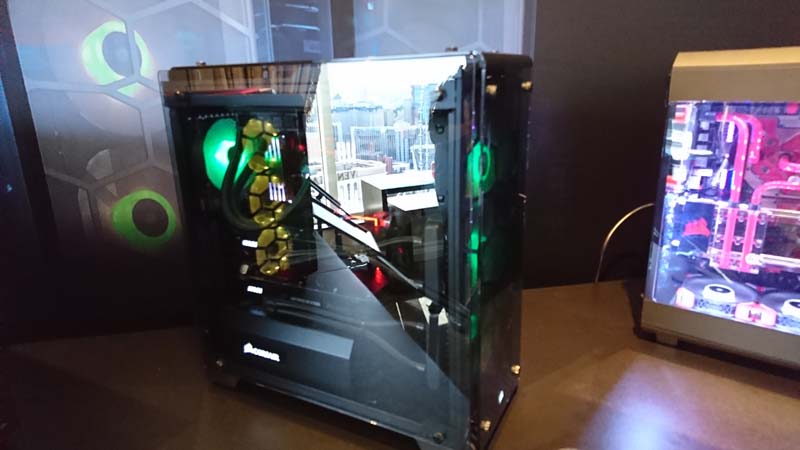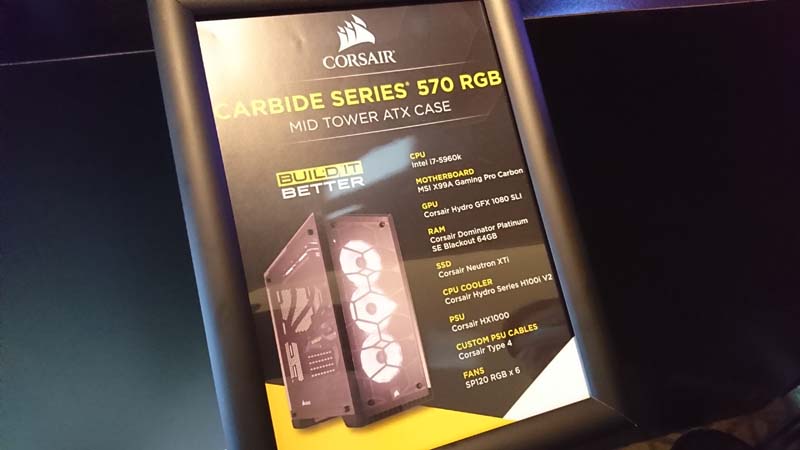 Airflow is king in the AIR740, which is touting more vengeance ram, another Neutron SSD, AX1500i PSU, Type 3 Red PSU cables, and ML120 LED Red fans. Of course, this one is also using some lovely EKWB custom loop hardware too!