Corsair Graphite Series 730T & 760T Chassis Review
---
---
---
Peter Donnell / 9 years ago
Exterior
---
First up we have the 760T and as you can see it features a full width tinted side panel window that gives an awesome view of the chassis interior (and the reflection of my white screen). The panel throws out the idea of thumb screws and is mounted on a hinge at the back with an in-set release handle near the front, lightly pull the handle and the whole door swings open with ease.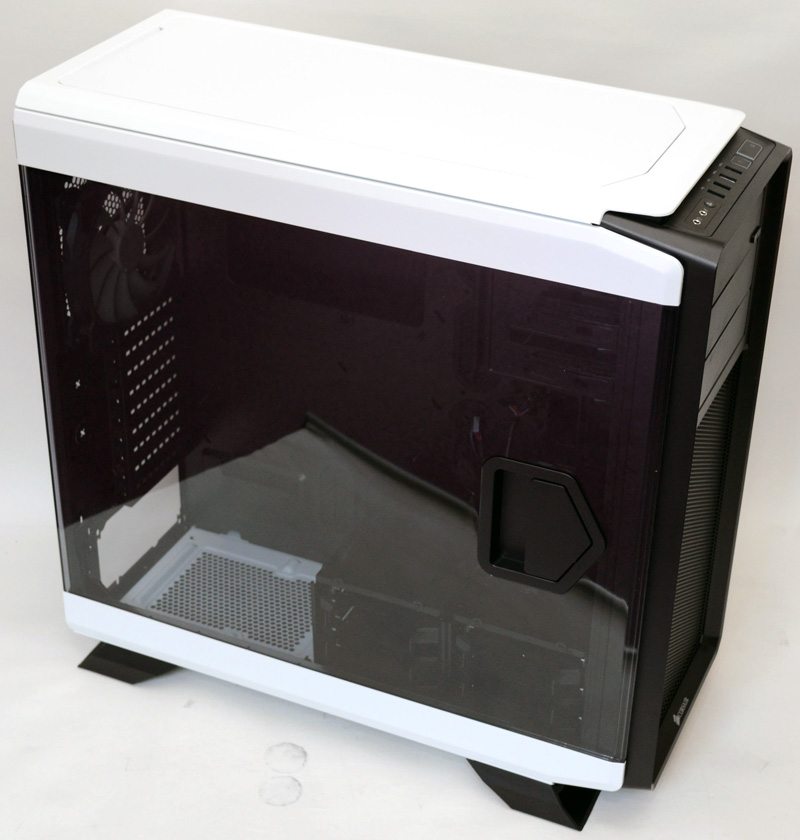 Around the back we have yet another easy open door panel and handle, only this time it's finished in glossy none-transparent black.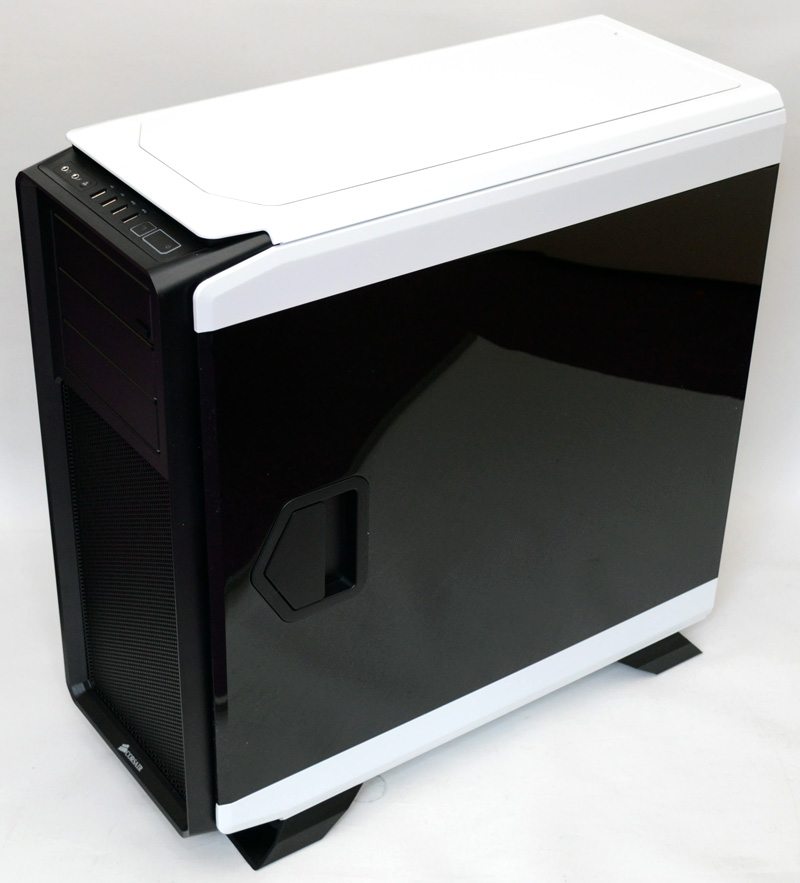 The front panel features a flip-down cover for the top 5.25″ bay, perfect for keeping the clean looks when you mount your optical drive, then you'll also find two more 5.25″ drive bay covers below that which can be removed from the chassis interior.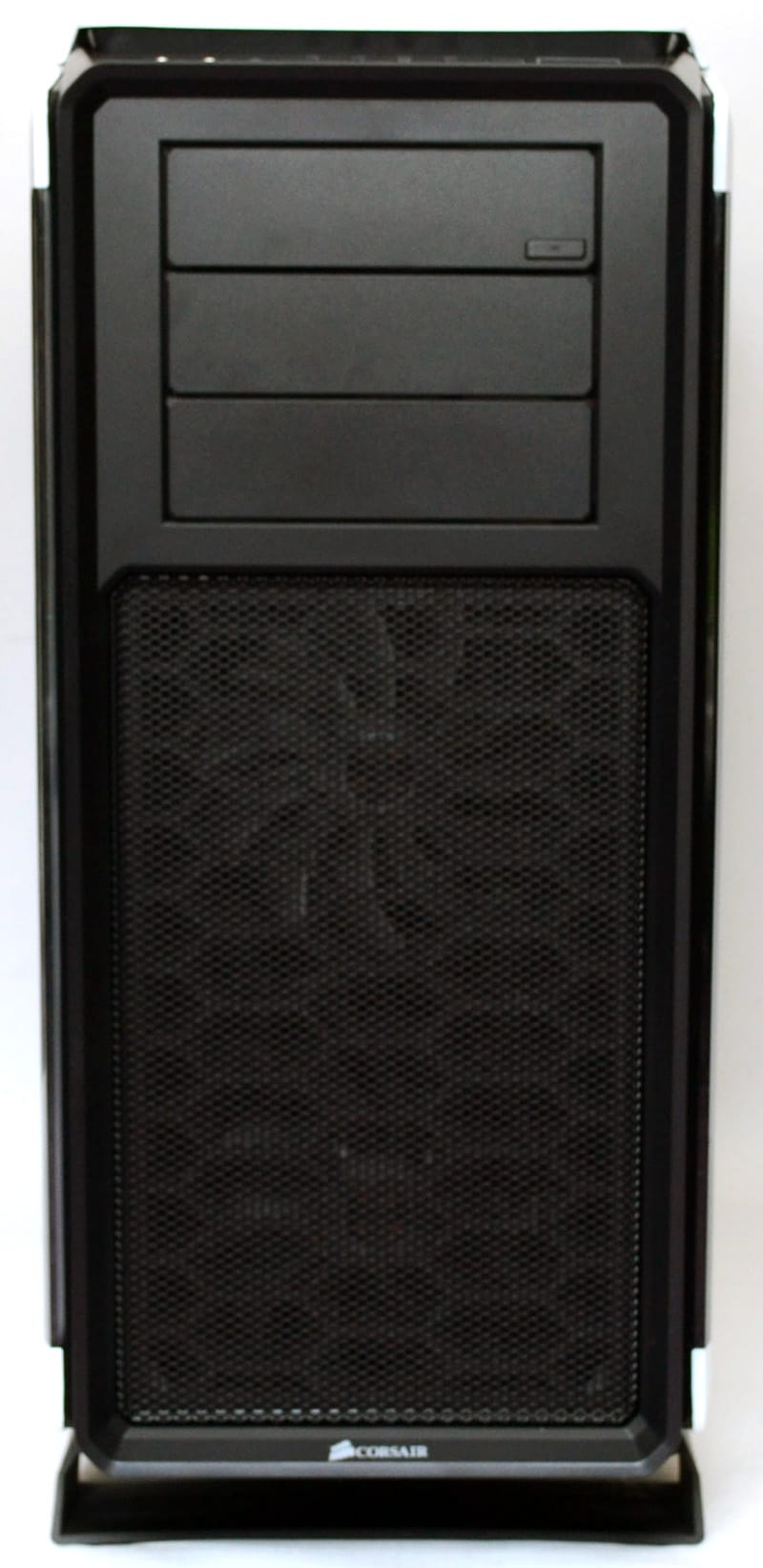 At the top you'll find HD Audio ports, a two-speed fan control button, two USB 2.0 ports, two USB 3.0 ports and nicely designed reset and power buttons.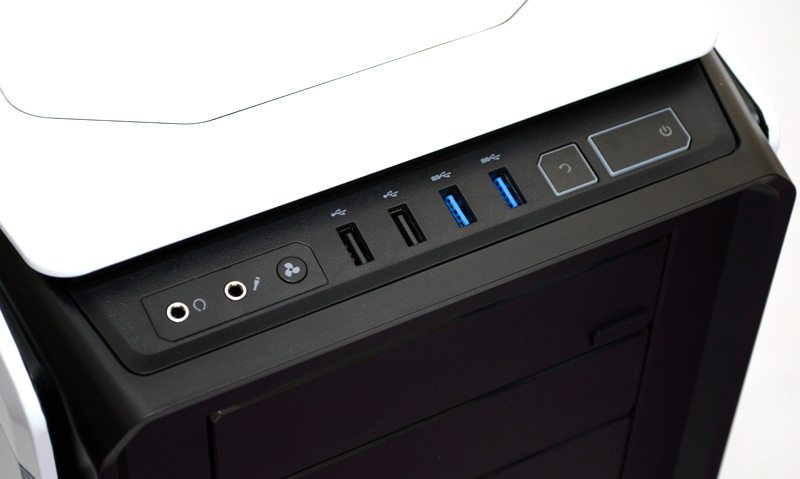 At the bottom is a huge clip-in dust cover, behind which you'll find two high quality 140mm LED fans.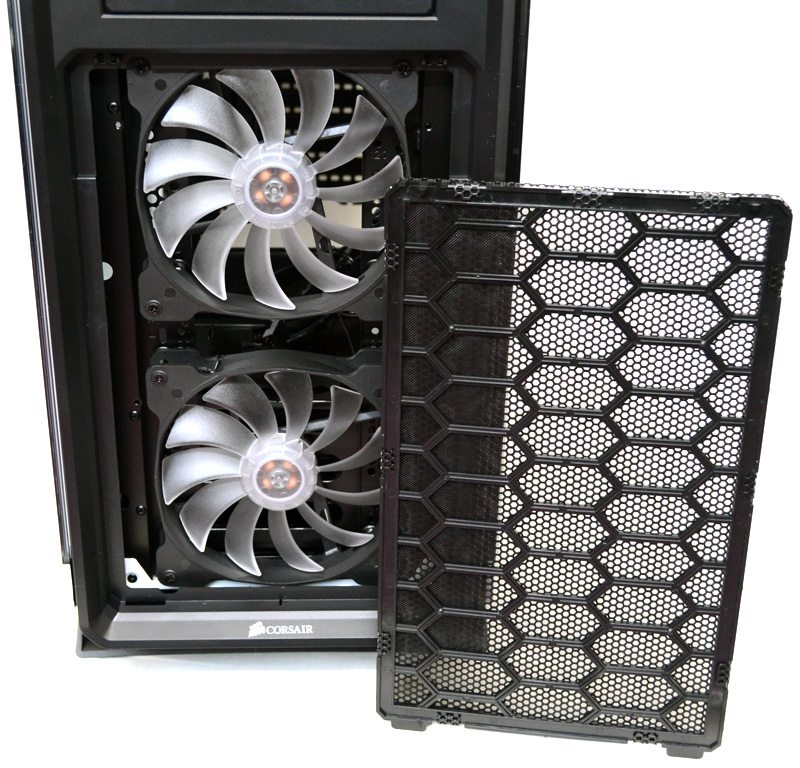 Around the back there is plenty of extra ventilation at the top to allow excess heat to escape, a pre-installed 140mm fan (although you can always install a 120mm if you wish), nine expansion slots and some pop-out metal caps to the right of those for extra cable / water routing options. Finally you'll also find a bottom mounted PSU cut-out which supports regular and inverted mounting of the power supply. The PSU cut-out is also a good indication of how wide this case is, using none technical terms "it's very wide".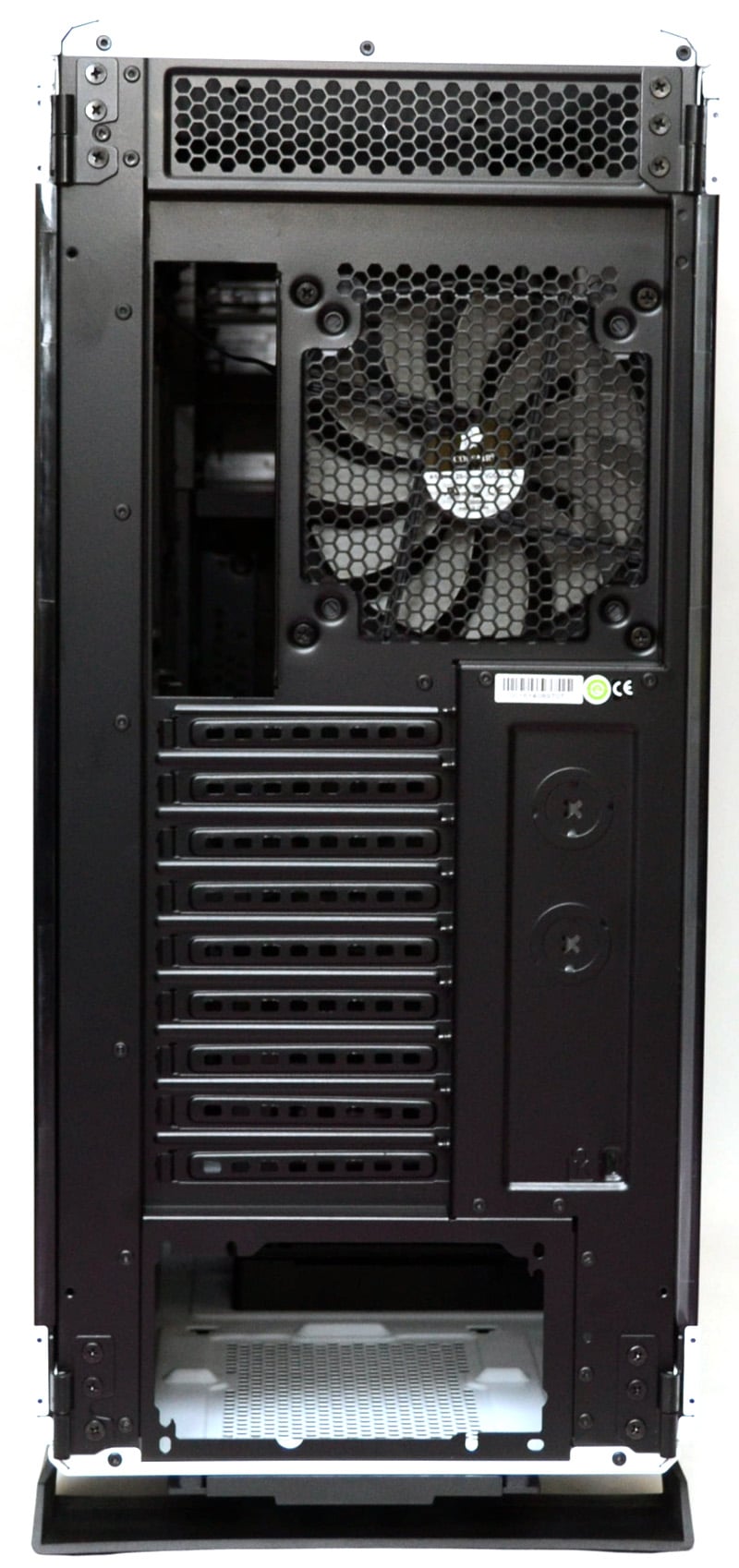 The top panel features a clean look and this is thanks to a magnetic mounted top cover, perfect if you're not planning on using any top mounted cooling as it'll help reduce noise from your system and prevent dust and other debris from finding its way inside.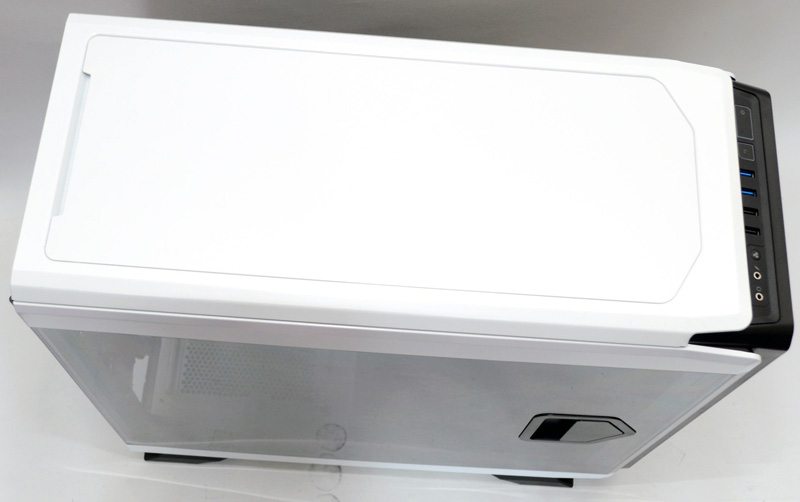 Should you need the extra cooling space you'll be happy to find extensive mounting options; there is room for 3 x 120mm fans, 2 x 140mm fans, or of course you can install a radiator of up to 360mm / 280mm depending on the width / fan size you use.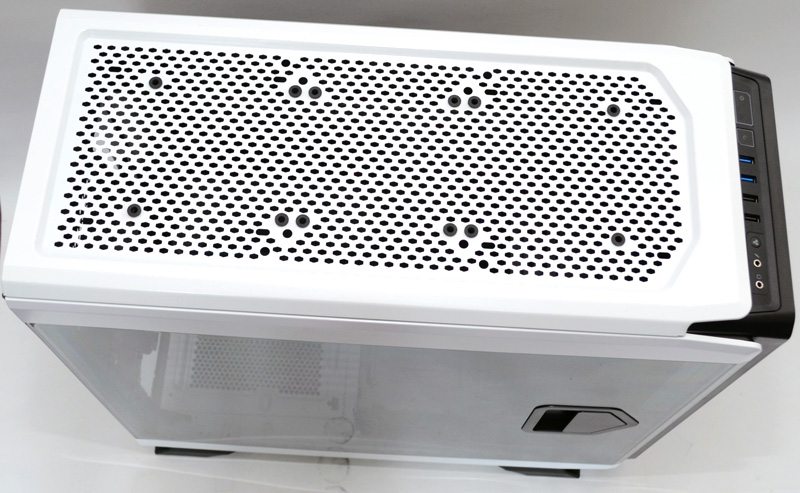 There are two large feet that give the chassis great ground clearance, perfect for providing plenty of airflow to the PSU, which comes fitted with a slide out and washable dust filter. There is an additional 120mm fan mount in the base, which doesn't come with a filter, but due to the current hard drive configuration it is blocked off on the chassis interior anyway.