Corsair H100i Liquid CPU Cooler Review
---
---
---
Ryan Martin / 10 years ago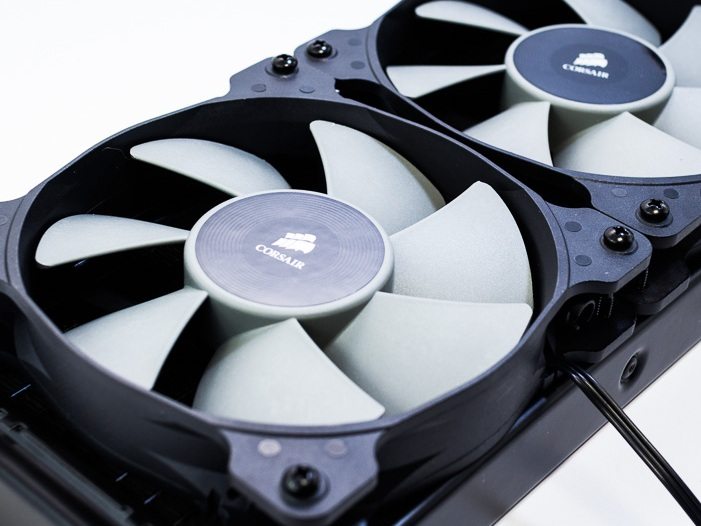 Corsair's H100 has to be one of the most famous enthusiast CPU cooling systems on the planet. The Noctua NH-D14 dominates the air heatsink market while Corsair's "liquid cooling for the masses" idea took off in popularity and dominates the liquid cooling market, with the H100 being the flagship of the Corsair Hydro Series line up. The Corsair H100 has been with us for what seems like an age, and consequently Corsair felt it is time for a refresh of this favourite. "How much difference does adding an "i" really make?" is the question we want to find the answer too.
There are some key changes to the H100i that look set to make it one of the best all in one liquid solutions on the market. The first main change comes in the form of a new cold plate and manifold design which gives improved flow and contact within the loop, this should give it a performance edge of about 4 degrees over its predecessor. Corsair have replaced the H100 tubing with newer wider and more flexible tubing that allows for greater flow and easier installation on the H100i. I cannot stress how important flexible tubing is, the rubber tubing the Corsair H100i uses is infinitely more manageable than the cheap plastic tubing we have seen on many other liquid cooling solutions.
Another key change comes with the arrival of new fans. We saw Corsair release the SP120 and AF120 fans not that long ago, the SP branded fans are designed for Static pressure and the AF branded fans are designed for airflow. The fans bundled with the H100i are SP120's on steriods, fans designed for static pressure supporting RPMs of up to 2700 when you really need maximum cooling performance. However, the show-piece of the new Corsair H100i is the Corsair Link integration. Corsair Link allows you to manage pump speeds, fan speeds, LED colour and any other Corsair Link supported device – all in one simple piece of software. In our review we will take you on a quick tour of the Corsair Link software too.
Without any further ado, let's begin taking a look at Corsair's new Hydro series flagship.